'BIP': Caelynn Miller-Keyes Just Showed Her Followers Dean Unglert Is Wearing Something on His Ring Finger
Bachelor in Paradise ended months ago, but fans are still reeling from the relationships that managed to last outside of the show. While everyone was rooting for Demi Burnett and Kristian Haggerty, the two have since split. And John Paul Jones and Tayshia Adams have also gone their separate ways.
With that said, Caelynn Miller-Keyes and Dean Unglert left the beach before decision day happened. And while it wasn't smooth sailing from the beginning for them, they still appear to be in love and making their relationship work.
It looks like Miller-Keyes and Unglert may be getting more serious than we thought, too. Miller-Keyes just posted a photo on her Instagram Story of Unglert sporting something on his ring finger.
Caelynn Miller-Keyes believes Dean Unglert makes her a better person
Miller-Keyes and Unglert never appeared to be the most obvious couple to pair up in Paradise, but they're managing to make it work. While Unglert is known for traveling the U.S. in his van, Miller-Keyes is known for her beauty pageant past. But Miller-Keyes has now embraced her wilder side and seems to love life in the van with Unglert.
"I'm a pageant girl … but the Miller side of my family … they're very adventurous, they're hiking, they live in, like, Airstreams, you know?" she told Access. "And so, I'm kind of embracing that side of myself that I never have before, and it's been great."
She's even commented that she thinks being with someone so carefree is bringing out the best in her. "He just has made me, like, accept myself," Miller-Keyes told Access after revealing she's been wearing a lot less makeup since dating Unglert.
Unglert claims he's not ready to get engaged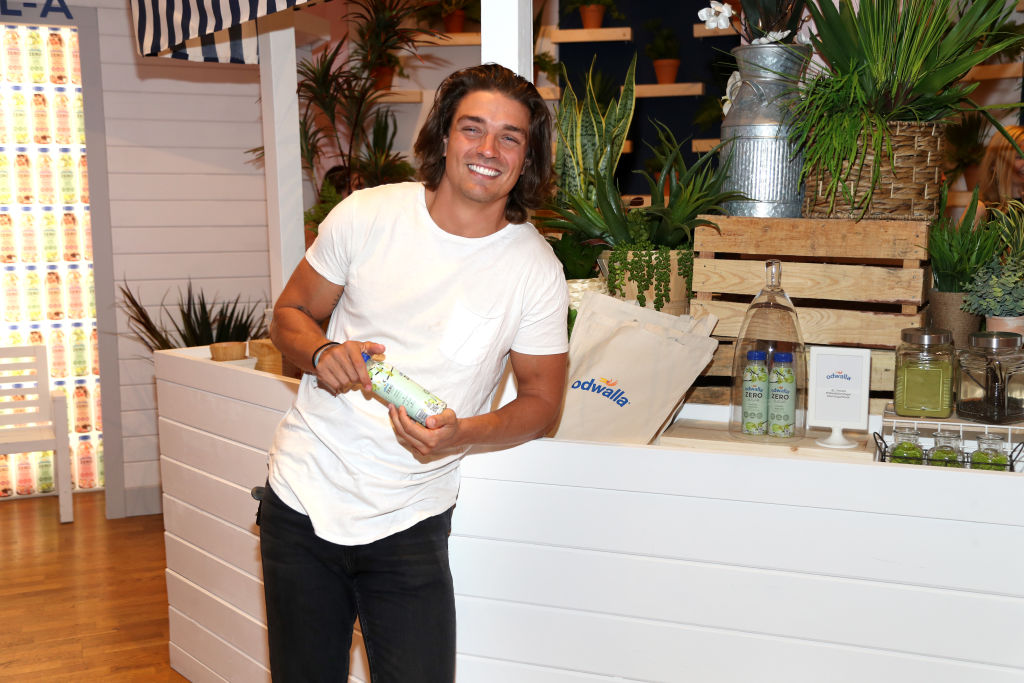 Typically, stars of any Bachelor shows are on the fast track to marriage, but it looks like Miller-Keyes and Unglert are taking things at a normal pace. Unglert spoke to Access when they were just a few months into their relationship, and he remarked on their slower pace as well.
"Caelynn and my's relationship is very new of course. We're two and a half months into our relationship and things are going well. I don't know, we're obviously not on engagement level yet, that's gonna take a little bit of time," he told the publication.
It seems around the year mark is when Unglert thinks they may attempt to get serious. "For the first twelve months of a relationship, you're trying to figure out if you guys are compatible for a life-long partnership," he told Access. "And if you're not, then maybe it carries on a little longer than you want it to, if you are, then you begin to speak more seriously about everything."
Miller-Keyes added a suspicious photo to her Instagram Story
Unglert and Miller-Keyes are far from the year-mark of dating, but it looks like their relationship may be moving faster than anticipated according to what Miller-Keyes posted to her Instagram Story.
Miller-Keyes added multiple photos. The first was of her and Unglert holding hands, and the second was of a hair tie wrapped around Unglert's finger. "He wore my hair tie on his ring finger in Mexico," she captioned the second photo — and it clearly shows Unglert's finger adorned with the fake ring.
So, is this a clue the couple's considering engagement? While Unglert mentioned he's not yet on that level, it doesn't seem like Miller-Keyes is opposed, so perhaps she's subtly pressing the issue with this post. They seem to be maintaining a healthy and happy relationship so far, so a proposal wouldn't be too surprising!
Check out Showbiz Cheat Sheet on Facebook!