'BIP': Caelynn Miller-Keyes Proves That Dean Unglert Is Dating Her For The Right Reasons
When Dean Unglert and Caelynn Miller-Keyes got together on the most recent season of Bachelor In Paradise, much of Bachelor Nation was skeptical. And Miller-Keyes gets it.
"It's funny because people I think were betting and like 'they're gonna be the first to go. Like, they're never gonna last.' It's fair," she said with a laugh during a recent interview with Nick Viall on his podcast, The Viall Files.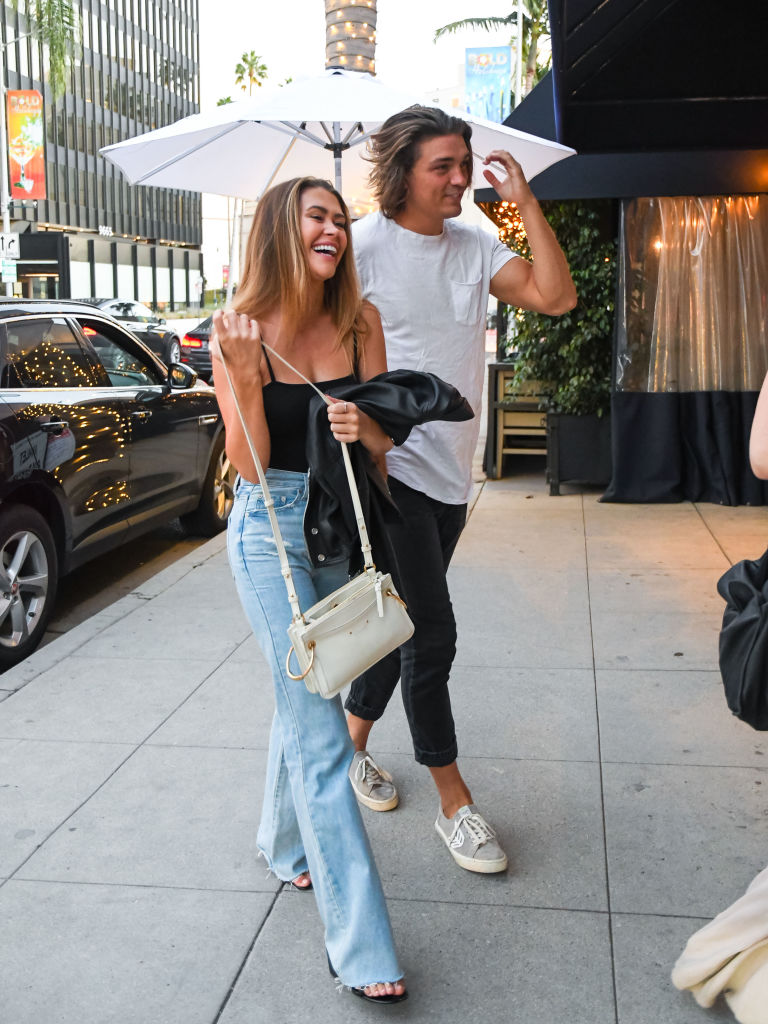 Even Viall said that he didn't expect Unglert to leave the show with a girlfriend.
"I didn't think Dean was going to leave Bachelor In Paradise in a relationship at all. Then when he was the joke was 'Yeah I'm gonna date Caelynn but, Hey Caelynn, this is what I'm going to do and if you're OK with it we can date,' which I guess is honest but also puts you in a really tough spot," he said.
Caelynn Miller-Keyes on figuring out her relationship with Dean Unglert post-'BIP'
Miller-Keyes admits that there was a definite learning curve in her relationship with Unglert. When they first began dating, she couldn't get out of her head that he didn't want to be a boyfriend. So she was "walking on eggshells" trying not to scare him off until she realized she had no choice but to loosen up.
"At some point in our relationship I was like if I'm actually going to date this guy I need to date him and not be scared of him and be my full self because that's not fair to either of us. If it ends and I was like 'I didn't even try, I was scared of the guy the whole time' that sucks. So then finally our relationship developed and we became more and more comfortable and now I feel like I can say and do whatever I want," she said.
Miller-Keyes says she pushes Unglert out of his comfort zone regularly. She brings up topics like moving in together and getting married–topics that previously terrified Unglert (OK, maybe they still do).
"I talk about us getting married like three times a day just to scare him purely. My lease is up in March so I'm like 'when we move in together do you want an RV or a home?' I think we've learned a lot from each other," she said.
Miller-Keyes continued: "I know I've learned a ton. I've grown into a new version of myself, a version that I like so much more and I challenge him, too. It's a very unique relationship that people wouldn't expect to work but it does."
Why Caelynn Miller-Keyes thinks her connection with Dean Unglert is the real deal
Though Unglert and Miller-Keyes were initially met with skepticism when they got together, Miller-Keyes says she can tell their connection is the real deal because Ungert's stood by her side in rough times.  
"I'm so thankful that I've had him through all this Paradise stuff because I think if I ended up with someone who was just all about their perfect image, they would have left me immediately. And Dean stuck by my side through the horrible times and I'm very thankful for that," she said.
Read more: 'The Bachelorette': Tyler Cameron Wants To Get Back To Building Houses In The New Year