'BIP': Caelynn Miller-Keyes Revealed Dean Unglert Was 'Cranky' During Their Trip to Ireland
We're all excited for Peter Weber's season of The Bachelor, of course — but some of our favorite couples resulted from Bachelor in Paradise. When the 2019 summer season began, all eyes were on Caelynn Miller-Keyes, as she had beef with Blake Horstmann she needed to deal with. And to everyone's surprise, she wiped her hands clean of the drama and moved on with fellow contestant Dean Unglert.
Unglert and Miller-Keyes had a bumpy ride through Paradise. While Unglert left at one point without his girl, he returned and asked Miller-Keyes to leave with him. Now, the two are happy together and going on all sorts of adventures near and far.
Miller-Keyes provided a few snapshots of her trip to Ireland to her Instagram Story, too — and she showed how cranky Unglert was. Here's why his mood was totally soured.
Caelynn Miller-Keyes is getting in touch with her adventurous side since dating Dean Unglert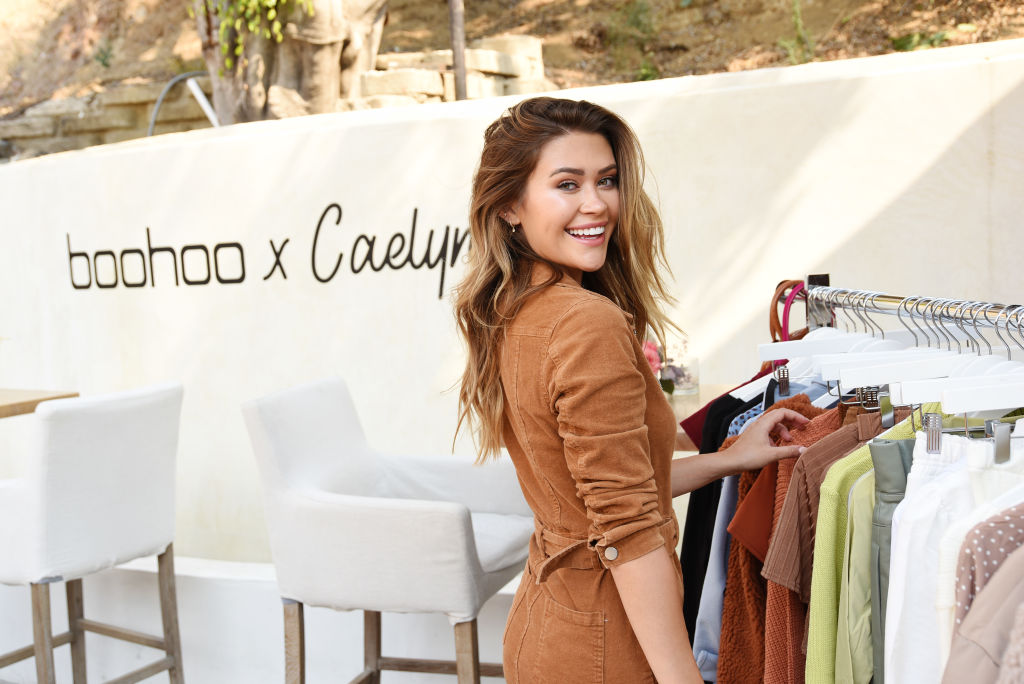 When Miller-Keyes first arrived on the scene of Colton Underwood's season of The Bachelor, she was decked out fully in her pageantry gown and sash. She further explained that she participated in pageants with Bachelorette star Hannah Brown. And now that we see what Miller-Keyes is up to, it's hard to believe the beauty queen is the same girl living in Unglert's van and going for hikes over 10 miles long.
Miller-Keyes has addressed her newfound love for her adventurous side, too. "I'm a pageant girl … but the Miller side of my family … they're very adventurous, they're hiking, they live in, like, Airstreams, you know?" she told Access. "And so, I'm kind of embracing that side of myself that I never have before, and it's been great."
Not only has Miller-Keyes gotten accustomed to life in the van since dating Unglert, but it appears she's also gotten more comfortable with her appearance. She wore little to no makeup to the BIP reunion, and Unglert promised to take her to the Maldives in return.
Miller-Keyes and Unglert are taking each other on surprise trips
Miller-Keyes and Unglert aren't just going on vacations together. They're surprising each other with adventurous rendezvous across the globe. "Caelynn and I decided we wanted to take each other on a surprise trip before the end of 2019," Unglert wrote on his travel blog. "The rules were we had to take the other person to a country they'd never been to before, it would last about seven days, and it had to be a surprise, no matter how much the other person begged to know."
Unglert chose to take Miller-Keyes on a surprise trip to Guatemala, though the surprise aspect was ruined after running "extremely late" for the flight. Thankfully, the couple was able to talk to TSA agents and hop onboard anyway. And from the looks of their photos they posted to Instagram, Guatemala looked like a once-in-a-lifetime experience.
Miller-Keyes absolutely loved the trip, but she admitted she might've been scared if she knew where she was headed. "I'm happy I didn't have time to research it beforehand because I get scared easily and sometimes put too much weight in other's experiences or opinions," she wrote on the blog.
She revealed why Unglert was 'cranky' on a trip to Ireland
Miller-Keyes went to Ireland after Guatemala with the help of the Noken app, and she posted photos of her trip to Instagram. She's also adding plenty of cool photos and videos to her Instagram Story, including some funny highlights with Unglert.
In one video, Miller-Keyes notes that Unglert is "cranky" while they're walking around in the cold weather — and that's because he forgot to pack proper footwear for their journey to Ireland.
"I can't feel my toes. Who wouldn't be cranky?" Unglert fired back. He then joked about having hypothermia and potentially losing a few toes along the way.
In the next video on her Story, Unglert remedies the issue, however. He's seen trying on boots and saying, "120 bucks later, my girlfriend forgot to pack me shoes." And this was followed by another video of Unglert breaking in the boots by jumping into puddles while wearing them.
We know Unglert wasn't actually upset with Miller-Keyes. For all we know, he likely thought of it as another funny aspect of their adventures together. We can't wait to see where they're headed next!
Check out Showbiz Cheat Sheet on Facebook!