'BIP': Caelynn Miller-Keyes Reveals How Dean Unglert Has Changed Her
The Bachelor franchise may be a breeding ground for relationships, but that doesn't necessarily mean that the couples it produces last past the honeymoon stage.
While seasons of The Bachelor and The Bachelorette typically only end with one couple (if we are lucky,) Bachelor in Paradise is like The Bachelor on steroids. Each season, at least a few contestants leave the show together, dating or engaged.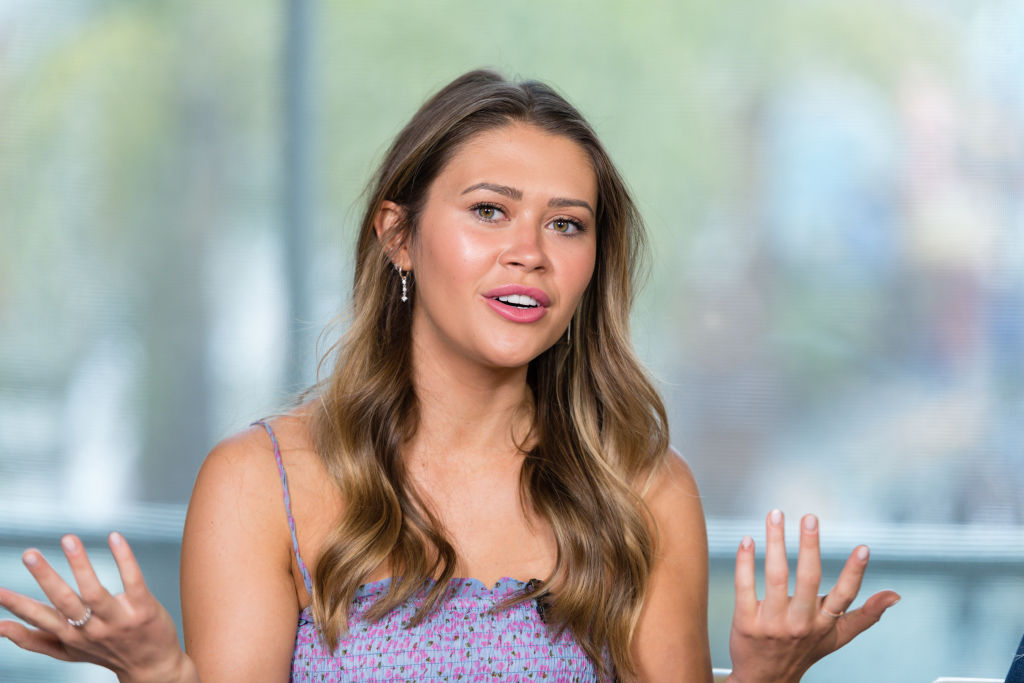 This season, one of the most unlikely couples to end up together was Caelynn Miller-Keyes and Dean Unglert. To say that their relationship was rocky would be an understatement. But now that they have decided to give their love a shot and Miller-Keyes has joined Unglert's van life, is she regretting leaving the beach with him?
Dean Unglert and Caelynn Miller-Keyes' relationship
When Miller-Keyes first arrived in paradise, things weren't looking too good for her. Upon setting foot on the beach, she was immediately thrust into a feud with Blake Horstmann, who she accused of sleeping with her just one day after sleeping with Kristina Schulman.
She spent most of her first few days on Paradise crying and thinking about going home.
But things turned around when Unglert came on the scene. The two immediately hit it off and started spending all of their time together. For a while, it seemed like everything was going perfectly for the pair. But then, Unglert got cold feet and decided to leave the show and Miller-Keyes.
Heartbroken, Miller-Keyes stayed on the show and tried to make things work with former Bachelorette contestant Connor Saeli. Just when Miller-Keyes was starting to really like Saeli, Unglert showed back up and begged her to leave the beach with him.
Since then, the two have been going strong, taking trips together and living out of Unglert's van.
How has Dean Unglert changed Caelynn Miller-Keyes?
On the surface, Unglert and Miller-Keyes don't seem to have much in common. He lives in a van and bathes in streams, while Miller-Keyes is a former beauty queen. But, Miller-Keyes has apparently been able to adapt to life with Unglert.
"Adjusting with Dean has been interesting because he lives in a van, but it's been really fun," she told HollywoodLife. "We're doing a road trip in the van next week. I love the van, surprisingly and he brings out a different side of me. We just did…Hawaii on a motorcycle, which I've never been on and it was 11 hours on the back of a motorcycle."
Unglert has been able to bring out a more wild side of the former pageant queen.
"He just makes me more adventurous and brings out the fun side in me," she continued. "He has me being more of a minimalist. And – I don't know – there [are] two sides of me. I say there's the Miller side of me and the Keyes side of me. My mom's side and my dad's side and he brings out the Miller side of me more. The adventurous side."
One of the major keyes to enjoying her life with Unglert has been to keep her social media usage to a minimum.

"I think it's important to live your life away from social media," she told the outlet. "Social media's great and you can connect with people and you can come up with different creative ideas on social media. But it's also important to live in the present moment and take a step back and just enjoy life for what it is and not be stuck in your phone and read hateful comments from people you'll likely never meet."