'BIP': Caelynn Miller-Keyes Says Blake Horstmann 'Soft Ghosted' Her Then Blamed Her For Ghosting Him
Ever since the most recent season of Bachelor In Paradise aired, there's been a lot of talk about how "official" Blake Horstmann and Caelynn Miller-Keyes were prior to filming. Since the season's finale, Horstmann's gone on to give interviews and share his side of things (that he and Miller-Keyes had a casual fling).
Miller-Keyes was recently interviewed by former bachelor Nick Viall on The Viall Files podcast and shared her side of the situation. As expected, there are some notable differences.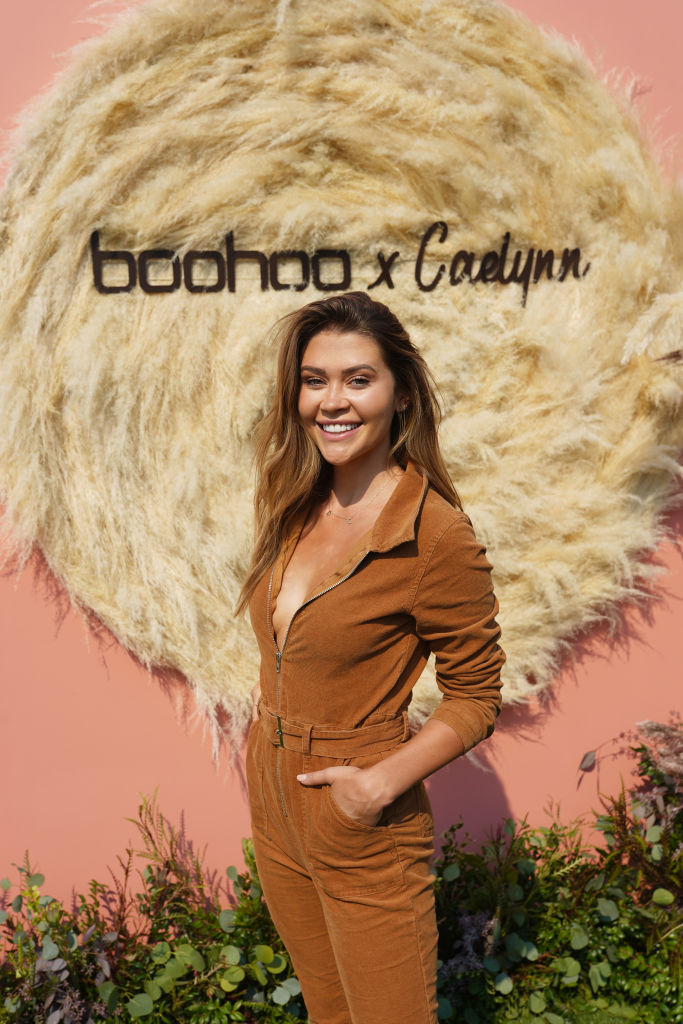 Caelynn Miller-Keyes says Blake Horstmann ghosted her
Viall asked Miller-Keyes if Horstmann 'ghosted' her.
"Yes. So we were talking for a couple months and I really did think I was communicating properly. I was like 'I like you, obviously I'm in 'Bachelorette' talks, if this were to happen what would this look like for us?' There were multiple options being thrown out there. And it was something that was even making him sad. I remember we were on the phone and he was like 'this sucks because I do like you and if you were to just like leave…' I don't know, so there were multiple conversations happening," she responded.
Miller-Keyes maintains that she and Horstmann spoke regularly prior to Stage Coach, that they were "FaceTiming constantly."
"Then I see a photo of him with another Bachelor contestant, a female [Jen Saviano], at a bar […] and I was like 'Ah, that's weird that kind of sucks.' I remember FaceTiming him and he was like weird. He wouldn't answer my FaceTimes. And then from there, here's where I lacked communication. Typically I'm like 'What's wrong?' or, 'What's going on?' but I didn't want to be that crazy girl. I saw this photo of you with another woman so I was like you know what I'm always that girl, I'm just gonna take a step back. If he really is hooking up with this girl or seeing her while he's seeing me, you know what, he's not my guy so I'm just gonna take a step back," she explained.
"And I was still trying to text and follow-up but basically zero communication back. No FaceTimes. Maybe like a one-word like 'hey' at like 6 pm when I texted you at like 9. A soft ghost, not a full ghost," Miller-Keyes continued.
Then, Blake Horstmann blamed Caelynn Miller-Keyes for ghosting him
After trying a few more times to reach out to Horstmann to gain closure, Miller-Keyes eventually gave up and moved on. That is, until Horstmann turned the tables on her and blamed her for ghosting him.
"There was no closure, so I think I tried to FaceTime him a couple times in the days following after that and there were those like one texts a day. I would send one, he would send one, and then the next day. You know, one per. So there was no closure so I was like 'Alright, whatever. Let's move on. He's not my guy.' So then he called me and was like 'Why'd you ghost me?' And I was like 'What? I did not ghost you.' So then I feel guilty and I'm like 'What? I really liked you!'" she shared, adding that this conversation happened about a month before Stage Coach.
Finally, Horstmann explained his reasoning for not keeping in contact.
"So then he told me that he thought that once I found out that I wasn't the bachelorette I didn't need him anymore [for advice]," said Miller-Keyes .
She told him that she felt like he "got scared of [his] feelings and when I wasn't named the bachelorette [he was] like 'Oh no this could be something' and [he] backed off.'"
"We ended that conversation on a good note and he was like 'OK let's talk tomorrow.' So I thought we were picking things up. We both felt like there was ghosting on one another's sides and so I FaceTime him the next day, trying to text him, and it was just like nothing. Then we saw each other at Stage Coach and that's when everything happened," she explained.
Suffice to say, there are major discrepancies in Horstmann's version of his relationship with Miller-Keyes and Miller-Keyes' version. But isn't that the case with most relationships, especially when they end on not the greatest of terms? Today, Miller-Keyes is happy with Dean Unglert. And Horstmann seems to be doing a lot better, too. Hopefully the BIP stars have since moved on and chalk what happened between them up as a learning experience.
Read more: 'BIP': Caelynn Miller-Keyes Offered To Do A Joint Interview With Blake Horstmann Before He Released Their Texts But He Refused