'BIP': Caelynn Miller-Keyes Says Dean Unglert Is A Good Boyfriend Now
Dean Unglert doesn't have the cleanest record when it comes to his past Bachelor relationships. When he showed up on Bachelor In Paradise this summer, much of Bachelor Nataion expected him to be the same ol' Dean. And, at first, he was.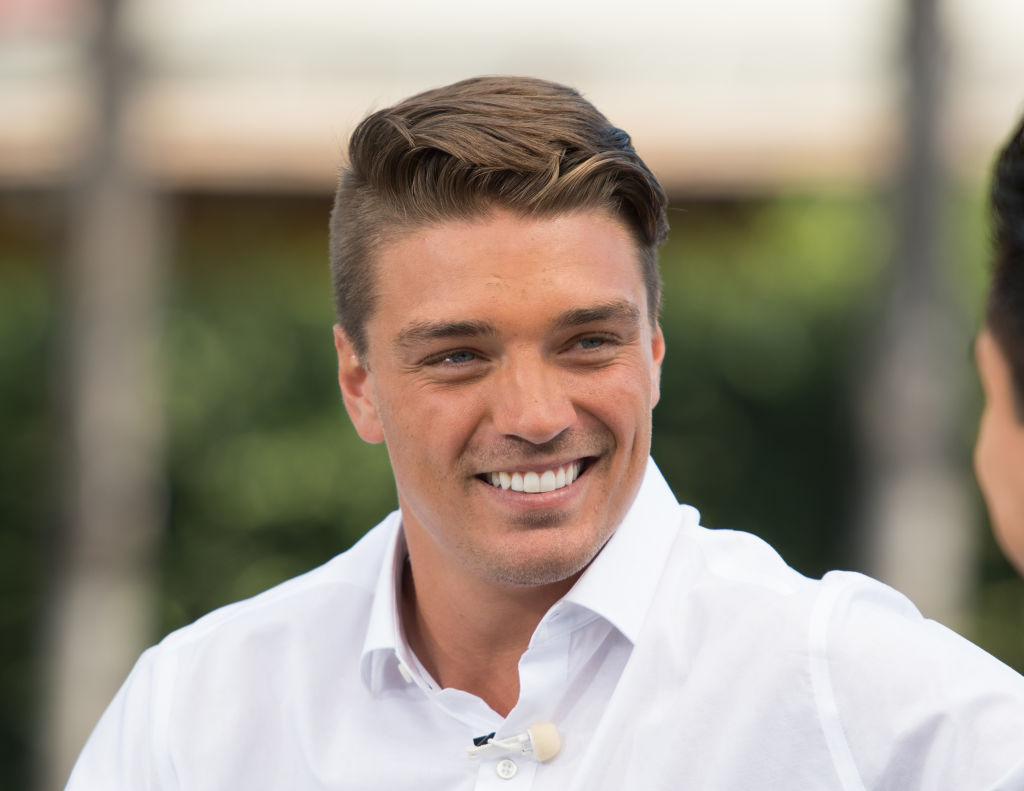 He quickly became attached to Caelynn Miller-Keyes, but dumped her (on her birthday) when he felt he couldn't give her what she wanted–a boyfriend. So he left. Miller-Keyes was heartbroken.
As BIP fans know, Unglert returned to the beach to ask Miller-Keyes to leave the show with him. She said 'yes,' and the two have been traveling around in Unglert's van ever since.
Miller-Keyes even says that she's enjoying van life.
"I love the van life. Ok so I'm a pageant girl, people don't believe me, but I'm Miller and I'm Keyes, there's two last names, two families involved obviously, as every family, but the Miller side of my family–Dean just met my grandparents today, he met the Miller side–they're very adventurous. they're hiking, they live in like airstreams, you know? I'm kind of embracing that side of myself that I never have before and it's been great," she told Access in an interview.
Caelynn Miller-Keyes says Dean Unglert hasn't changed, but he's a great boyfriend
But has Unglert really changed his ways?
In a recent interview with Entertainment Tonight's Lauren Zima, Miller-Keyes said that Dean will "never change," but that he's "the best boyfriend."
"Caelynn, look, I'll be honest with you. I've known Dean for a minute now and he's been on a journey. And I love hearing you say that he's not complacent, that he's prioritizing you. It's almost a little bit like 'Wow, we've witnessed the growth of Dean.' What kind of boyfriend is he? Would people be surprised to know 'Oh no, Dean is a really good boyfriend'?" asked Zima.
"Dean is Dean. He'll never change," responded Miller-Keyes. "But he is the best boyfriend. I was just raving about him because he has the biggest heart out of anyone I've ever met. He loves everyone he meets and just makes everyone feel so special and so loved and he makes me feel that way. What more could you ask for?"
Miller-Keyes also told Access: "I'm the happiest that I've ever been in a relationship honestly. So yeah, it's great."
How Dean Unglert feels about his relationship with Caelynn Miller-Keyes
Unglert is also enjoying his relationship with Miller-Keyes. He's cautiously optimistic.
"Things are going well. I don't want to really go much further than that. But she's fantastic. She's great. We're having a lot of fun together," he said. "I'm excited for the future, but I'm not ready to say that she's the one or anything like that," he said in an interview with Life & Style.
Read more: 'BIP': Dylan Barbour Responds To Fans On His Social Accounts And Bachelor Nation Is Living For It