'BiP': Why Caelynn Miller-Keyes Won't Return to Reality TV
Caelynn Miller-Keyes has had quite the year. In January, she was introduced to audiences on Colton Underwood's season of The Bachelor. Then, after some tension with The Bachelorette's Hannah Brown and leaving the season brokenhearted, Miller-Keyes returned to the reality franchise for another shot at love on Bachelor in Paradise Season 6. In Mexico, the former Miss USA contestant ran into more drama with Blake Horstmann. However, she finally found the perfect man in Dean Unglert. Now, Miller-Keyes says she's done with reality TV — here's why.
Miller-Keyes explains why she is done with reality TV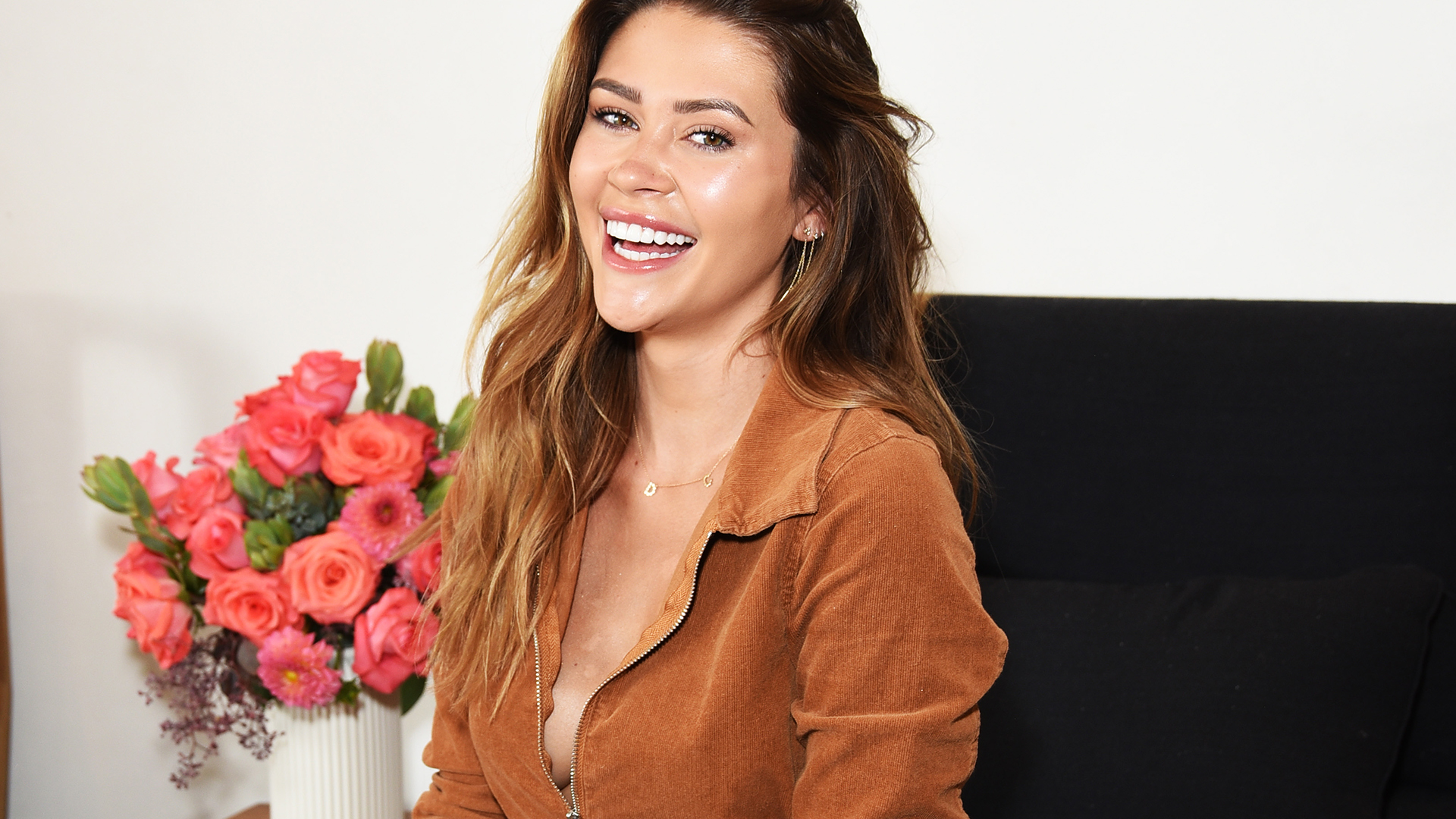 On Oct. 11, Entertainment Tonight spoke with Miller-Keyes at the launch of her boohoo x Caelynn fall collection. During the interview, ET's Laren Zima asked Miller-Keyes if she would do "any reality TV of any kind" again.
"I think no," Miller-Keyes said. "I'm very happy in my relationship with Dean and I hope that this is my relationship in the franchise and any reality TV."
But, it seems Miller-Keyes only had love-based reality TV on her mind. And given her resume, it's understandable. When Zima asked for a bit of clarification, the 24-year-old confirmed, "No to love-based shows."
So it seems Miller-Keyes hopes to close the doors on The Bachelor franchise and other love-based reality shows. But, it's still possible the Bachelor in Paradise alum will pop up again in the future.
Miller-Keyes on her current relationship with Unglert
Regardless of what Miller-Keyes does next, one thing is for sure — she is completely smitten by Unglert. Miller-Keyes believes she won't return to The Bachelor franchise because of the strength of her relationship. And in all honesty, it's downright adorable. At the event, the reality star gushed about her boyfriend.
"We've been dating for almost four months now, and it's been incredible," she told ET. "I've learned so much about myself and he challenges me and makes me a better person. In most relationships I've dealt with, [I've had] a sort of complacency…People are just complacent in their lives and they're happy where they're at, which is not an issue. But Dean is always searching for more and he's making me want to better myself and search for more as well. It's been great."
Meanwhile, in an interview with E! Online, Miller-Keyes explained why her relationship with Unglert works so well.
"It has been so much fun because he brings out a very different side of me," she said. "Our relationship is different than any other ones that I have had. He challenges me and pushes me in different ways … he brings out the adventure side of me but also challenges me intellectually as well."
"He is one of the best communicators as well, he has made me a better communicator," Miller-Keyes continues. "In relationships, I tend to close myself off if I am having a problem or an issue and he makes me be more vulnerable."
The 'Bachelor in Paradise' star sheds her picture-perfect pageant image
Aside from her relationship with Unglert, Miller-Keyes has gained some perspective from taking part in The Bachelor's reality franchise. When speaking with ET, the Miss USA 2018 first runner-up pointed out she has grown from her pageantry days since joining Bachelor Nation.
"In pageantry, I learned so much about myself and I grew so much. I broke out of the shy comfort zone I was living in," she told the publication. "But, going on The Bachelor and coming into these realizations, I have grown to know this new side of me … that's not picture-perfect."
The BiP alum then added she is less concerned about saying and doing the right thing for the sake of others. "I'm human and it's okay to be flawed and make mistakes," Miller-Keyes said. "It's kind of shedding that layer of perfection."
The franchise may have put Miller-Keyes through the wringer, but it seems the star has grown since her first appearance on The Bachelor in January. Now, Miller-Keyes is living her dreams with her perfect match and a boohoo collaboration under her belt. So we don't blame her for choosing to say out of the love-based reality TV narrative moving forward.
Check out Showbiz Cheat Sheet on Facebook!