'BIP': Dean Unglert Commented Back to an Instagram Follower Who Mentioned Unglert's Dad
Dean Unglert from 'Bachelor in Paradise' has a well-known tumultuous relationship with his dad. Here's how he reacted when a follower brought his dad up.
We all have our favorite couples from Bachelor in Paradise, and this past season, Dean Unglert certainly made a comeback. When Unglert arrived in Mexico, he wasn't looking for anything serious — but he couldn't deny his feelings for Caelynn Miller-Keyes. While he had doubts about if their relationship would last outside of the show, he decided to give it a go and ask her to leave Paradise with him. Now, the two are doing better than ever.
We can't forget that Unglert had a dramatic past with Bachelor nation prior to the latest season of Paradise, though. And we got to see family drama play out with his father. Recently, one of Unglert's Instagram followers mentioned Unglert is starting to really look like his dad — and the BIP star had a great response.
Dean Unglert and his father engaged in intense conversation on 'The Bachelorette'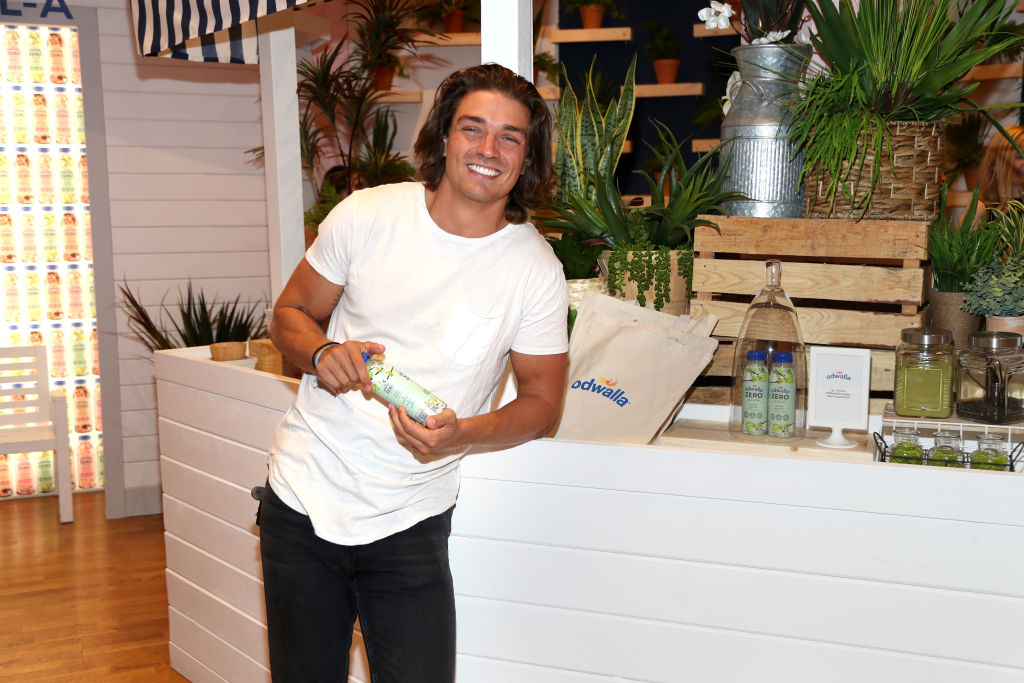 Those who watched Rachel Lindsay's season of The Bachelorette are well-acquainted with Unglert's past. During the hometown dates, Lindsay got a glimpse into Unglert's home life and tumultuous relationship with his father. Unglert explained to Lindsay that his mother died of cancer when he was a teen, and after that, all of his siblings moved out of the house, leaving him by himself. While his father was seemingly around, Unglert's dad grew more eccentric and didn't know how to cope with the sudden loss, either.
During hometowns, Unglert and his father had a tense conversation that was caught on film. "When mom passed away, I was a 15-year-old in my most vulnerable state in my life and my father, my brothers, my sister, like none of us came together. … There was never that moment," Unglert told his father, who goes by Paramroop Singh Khalsa now that he's converted to Sikh. Unfortunately, they didn't come to much of an understanding, as Unglert's father told his son that he has "one f***ing foot stuck in the past."
Unglert and his father seem to be getting along better now
Despite the on-screen blow-up between the father and son, it seems Unglert and his father are on better terms now. Unglert sat down with People back in March 2018 and noted that while no great strides had been made in their relationship with each other, they were both "working on it. I think that we just need to both grow up ourselves." Unglert also credits The Bachelorette for giving him a venue to discuss his issues with his dad. "These are conversations I never would have had had we not been in that situation, so I'm grateful for the opportunity to have had that conversation with my father."
Unglert also told People that, overall, he views the entire confrontation with his father in a positive light. "I became much more aware of my emotions, I guess, and my willingness to share the story of my mother and my family … I look at it as definitely a positive," he said.
Here's how Unglert commented to a follower who mentioned his dad
Every once in awhile, Unglert will mention either his mom or his dad on his Instagram. But now that he's been living in a van and dating Miller-Keyes, most of his content is about traveling or dating her. With that said, fans can't forget Unglert's past. And a follower even commented that Unglert is starting to look a lot like his father. "Looking more and more like his dad," they wrote on this Instagram post of Unglert making funny faces while out in the wilderness.
Unglert had a funny response back to the comment, too, as he wrote, "h*** yeah. my dad is a handsome dude." And the original poster then went on to say, "it's an honour to look like your patentals. Wear it with pride."
With a response like this, one could assume Unglert isn't harboring resentment toward his dad if he's willing to joke about him. Either way, Unglert seems to be in a happy, healthy place, so keep on keeping on!
Check out Showbiz Cheat Sheet on Facebook!