'BIP': This Was Dean Unglert's Response When A Fan Asked Him To Explain His 'Hey Arnold!' Tattoo
Dean Unglert is a fan of tattoos. He's got lots–some incredibly touching and meaningful, and others that are… let's just say more light-hearted.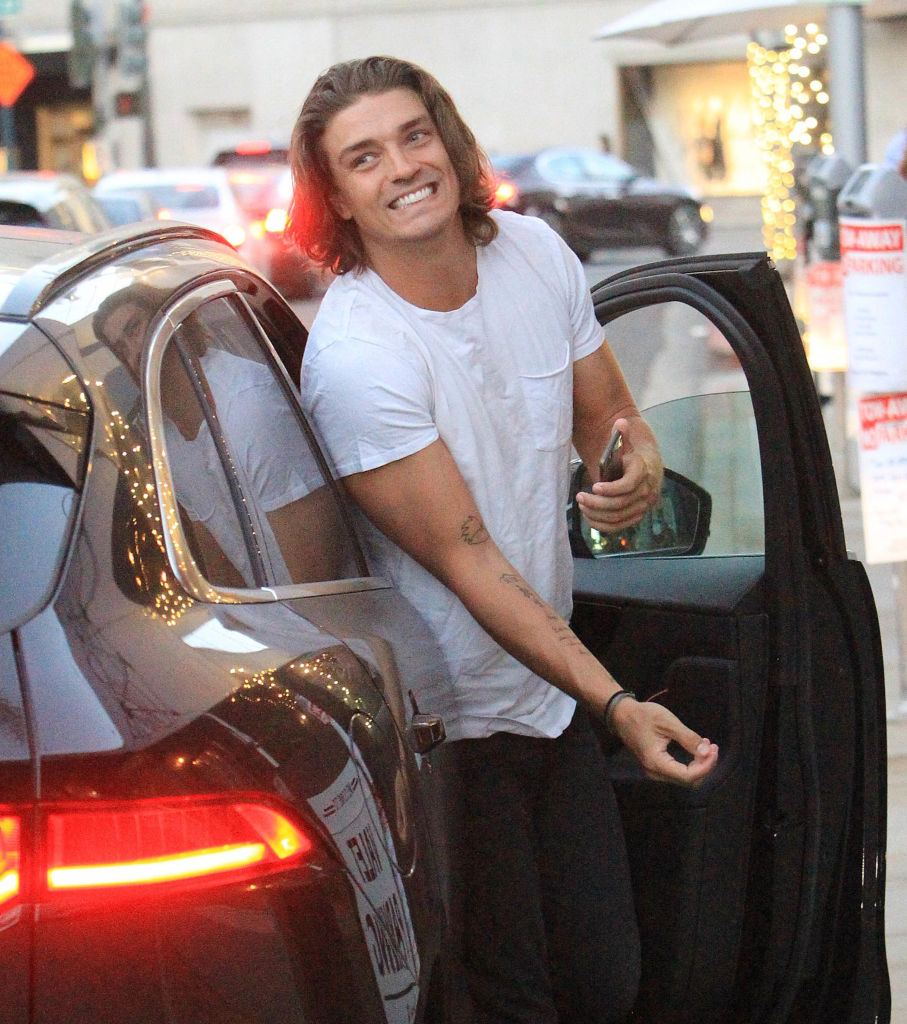 When Bachelor Nation first met him on Rachel Lindsay's season of The Bachelorette, his ABC bio even included a blurb about his ink: "Mom's initials on chest, artwork on back, friend's initials on back, 'Righteous' on inner lip, Latin on hip, Triforce on inner arm."
[For those who don't know: the Triforce is a symbol from the Legend of Zelda.]
Dean Unglert's sweet tattoos that honor his mother's memory
Unglert's mother passed away from cancer when he was young. Her initials on his chest act as a sweet tribute to her. But Unglert's chest tattoo isn't the only ink he has in remembrance of his mother.
"I have a feather tattooed on my back because whenever I see one I'm reminded my mom is with me," he wrote in an old Instagram story featuring a photo of him holding a feather. He added: "I took a nap on a rock today and when I woke up this lil guy was right next to me."
In September 2018, Unglert got another tattoo in honor of his mother.
"Just got a tattoo on my arm and realized halfway through that it's facing the wrong direction BUT THAT'S OK I'M GOING TO LOVE IT ALL THE SAME," he tweeted.
"It's a note my mom wrote that's facing my wrist. I wanted it to face my elbow so I could read it whenever I wanted. Not the end of the world," he continued.
Dean Unglert's 'Hey Arnold!' tattoo
In addition to all of the meaningful tattoos Unglert has that are rich in symbolism, he also has some pieces like the Instagram logo.
"He has an Instagram tattoo, like the logo on his thigh. It's the funniest thing I've ever seen. He's verified for life," Dylan Barbour said in a recent interview on Entertainment Tonight's "Roses and Rose."
Unglert recently posted a photo to Instagram featuring Caelynn Miller-Keyes where his Hey Arnold! tattoo is in plain sight.
"can someone explain the meaning behind the hey Arnold tattoo," commented one fan.
"Hey Arnold! is an American animated children's television series created by Craig Bartlett that aired on Nickelodeon from October 7, 1996, to June 8, 2004. The show centers on a fourth grader named Arnold, who lives with his grandparents in an inner-city boarding house," Unglert responded.
Fans loved his cheeky response.
"I'm dead full tv description," responded one fan.
"I get it. I love Hey Arnold! Too," wrote another.
So fans didn't get an actual response. Unglert got the little football-head tattooed on his arm for one reason or another. At the end of the day, the only person who really needs to know why is him.
Read more: 'The Bachelorette': The Real Reason Tyler Cameron Deleted All Of His Hannah Brown Instagram Pictures