'BIP': Dean Unglert Says He's Relieved To Be With Someone Who's Perceived As 'Mean, Catty'–Caelynn Miller-Keyes
As of recently, Dean Unglert and Caelynn Miller-Keyes seem to be pretty happy in their post-Bachelor In Paradise relationship. They've been traveling together, enjoying the van life, and speaking highly about each other in interviews. All good signs for a successful relationship born out of Bachelor Nation.
But before the Bachelor In Paradise finale, Unglert said some mildly concerning things about Miller-Keyes and their budding relationship.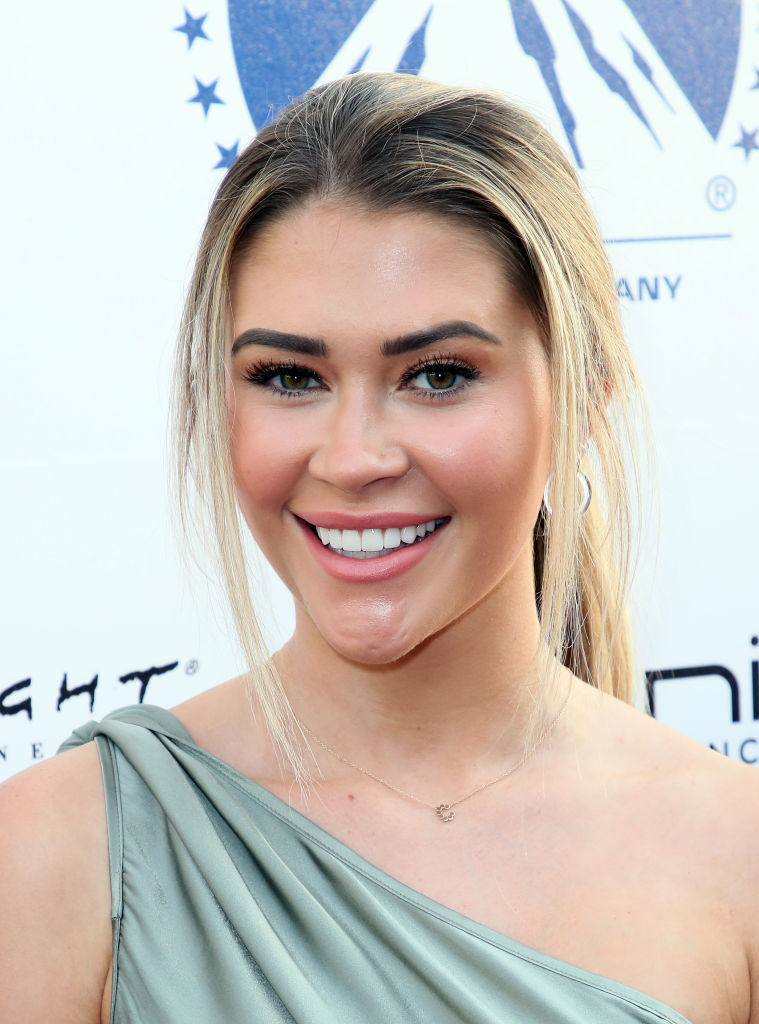 Dean Unglert is relieved Caelynn Miller-Keyes is seen as a 'mean, catty' person–it takes the pressure off of him
When he was on the Bachelor Happy Hour podcast, hosted by former bachelorettes Rachel Lindsay and Ali Fedotowsky-Manno, he said he was relieved to be in a relationship with someone who isn't so highly regarded in the Bachelor community, as his ex-girlfriends were.
"It was always kind of regarded as I was the lesser version of them, and they were always slumming it to be with me, and how they were always so much better than me," Unglert said of his former relationships. "And the toll that that puts on the relationship is kind of frustrating from my perspective because what the public perceives and what the relationship actually is is misaligned."
As in his former girlfriends weren't as cracked up as the public perceived them to be? (Woof.)
He went on to say that, in his relationship with Miller-Keyes, he doesn't have the same issue.
"I was like, the fact that you're regarded as kind of like a mean, catty person at times on the show, is almost relieving to me because it removes so much pressure for me to try to prove to other people that I'm worth your time," he said.
Unglert also admitted that he feels Miller–Keyes needs to "amend the situation" regarding her "catty" perception.
Dean Unglert in recent interviews about Caelynn Miller-Keyes
The Bachelor Happy Hour podcast episode featuring Unglert and his "relieving" comments came out on September 11, so the reality star's had about a month since then to relax into the role Miller-Keyes' boyfriend.
The interviews he's given since that time have all been a lot less cringey in terms of how he speaks about Miller-Keyes.
"She's great. She challenges me. We have a lot of fun when we hang out together, and despite our differences, I guess that we enjoy each other's company. And that's what at the end of the day is important," he told Life & Style recently. "In my opinion, we gotta hang out. We gotta have fun. We gotta laugh. You gotta smile. Yeah, we just enjoy it."
And Miller-Keyes seems to be incredibly happy in their relationship right now. So that's a good sign, too.
"I'm the happiest that I've ever been in a relationship honestly. So yeah, it's great," she recently told Access.
Read more: Bachelor Peter Weber Suffered A 'Freak Accident' While Filming, Reportedly Received 22 Stitches On His Face