'BiP': Is Demi Burnett Still Friends With Chris Bukowski and Katie Morton?
Let's be real, the best part of The Bachelor franchise isn't the promise of romance. It's all the blossoming friendships that rise from the community. But, of course, with every new relationship, there's also fear of falling out. Following the Bachelor in Paradise Season 6 finale, fan-favorite Demi Burnett caught some heat from discussing Chris Bukowski and Katie Morton's relationship. So is Burnett still friends with Bukowski and Morton? Here's everything that has gone down thus far.
Burnett talks about Bukowski and Morton's relationship on 'The Ellen Degeneres Show'
In late September, Burnett appeared on The Ellen Degeneres Show following her run on Bachelor in Paradise. The ABC reality star also shared her thoughts on the couples remaining after the reunion special.
"You know, honestly, at this point, I'm worried about Chris and Katie," Burnett said. "I know Katie is an optimist and she sees the good. She gets glimpses at the good parts of Chris. But, I think Chris needs to step it up if he wants to keep her. And I think she needs to tell him to step it up, and I know that she is."
The 24-year-old then suggested Bukowski and Morton should go to couple's counseling. "Honestly, it's like couple's counseling — it's not a negative thing," she said.
And Burnett isn't the only one who thought so. After Burnett made her remarks, Degeneres also agreed. "He's blaming it on past relationships," the host noted. "But, you've got to work on that and get over it."
Bukowski responds to the remarks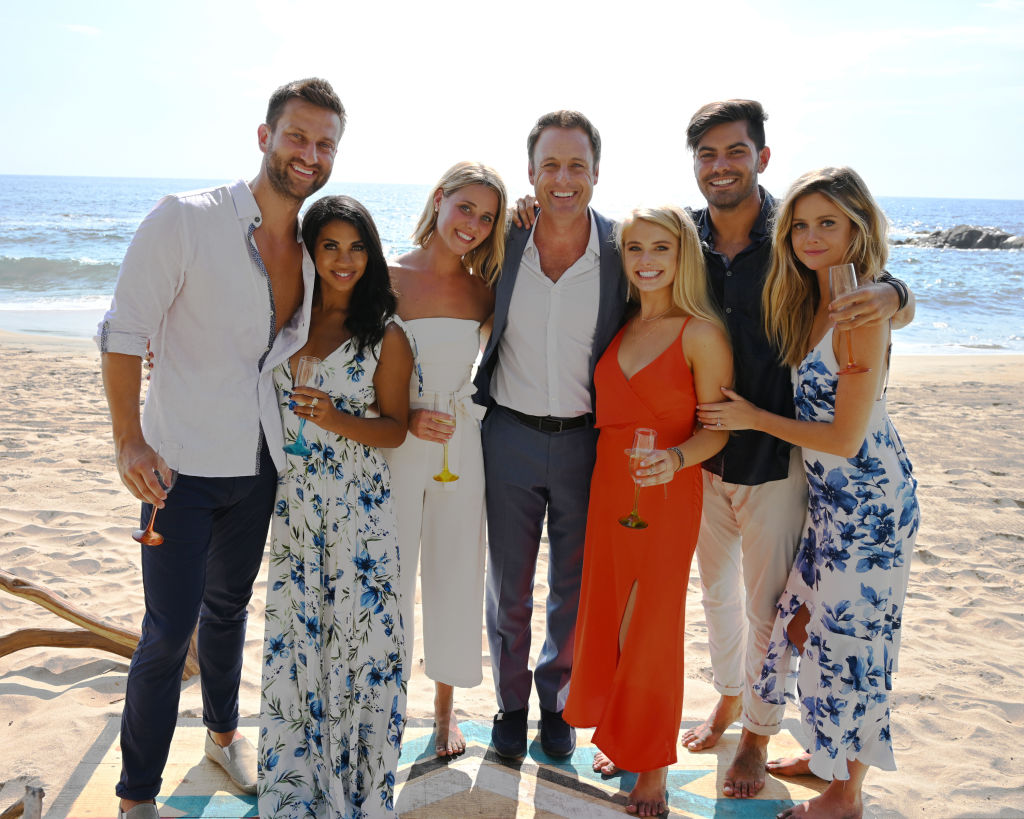 Burnett's strong opinions about Bukowski and Morton's relationship didn't sit well with the Bachelor franchise veteran. When Burnett's interview on The Ellen Show debuted, Bukowski expressed his disapproval to Cosmopolitan.
"I don't think it was the time or place for her to make that suggestion," Bukowski said. "But it's dirt under the rug and she was sorry for saying that on the show, but yes, I think if someone wants to support us, they can support us and they can call us and they can have their feedback and suggestions instead of airing it out on a TV show."
He then revealed his relationship with Morton has grown since the BiP reunion show. "The worst part, honestly, about Demi saying what she said was that it was three, four weeks after the reunion already," the 33-year-old said. "And she didn't know how our relationship has progressed, and it kind of hurt the hard work Katie and I put into our relationship since the reunion."
The 'BiP' alum answers if she is still friends with Bukowski and Morton
Despite Burnett's comments on The Ellen Show and Bukowski's disappointment in her statement, it seems all three Bachelor in Paradise alum are in a good place now. And the Burnett, Morton, and Bukowski friendship lives on.
When speaking with Us Weekly on Oct. 9, Burnett shared she and Bukowski have moved past the remarks. "Oh Bukowski, I love that man," Burnett told the publication. "No, we are very good. We've texted it out and we got through it, yeah."
Recently, Burnett also posted a pair of photos alongside Morton on Instagram. "Queens being queens, ja feel?" Burnett captioned the pic.
Although there might have been a few bumps in the road, it appears Burnett, Bukowski, and Morton are doing just fine. The Bachelor in Paradise alums have worked through their issues. And honestly, that's what real friendship is all about.
Check out Showbiz Cheat Sheet on Facebook!