'BIP': Derek Peth Commented On Demi Burnett's Instagram Post And Fans Are Telling Him They Should 'Date' Again
Derek Peth and Demi Burnett formed a connection early on in the most recent season of Bachelor In Paradise. But as they got to know each other, Burnett began to struggle with what she wanted. She had been dating a woman back in Los Angeles, Kristian Haggerty, before she'd left to film Paradise, and she found herself missing her.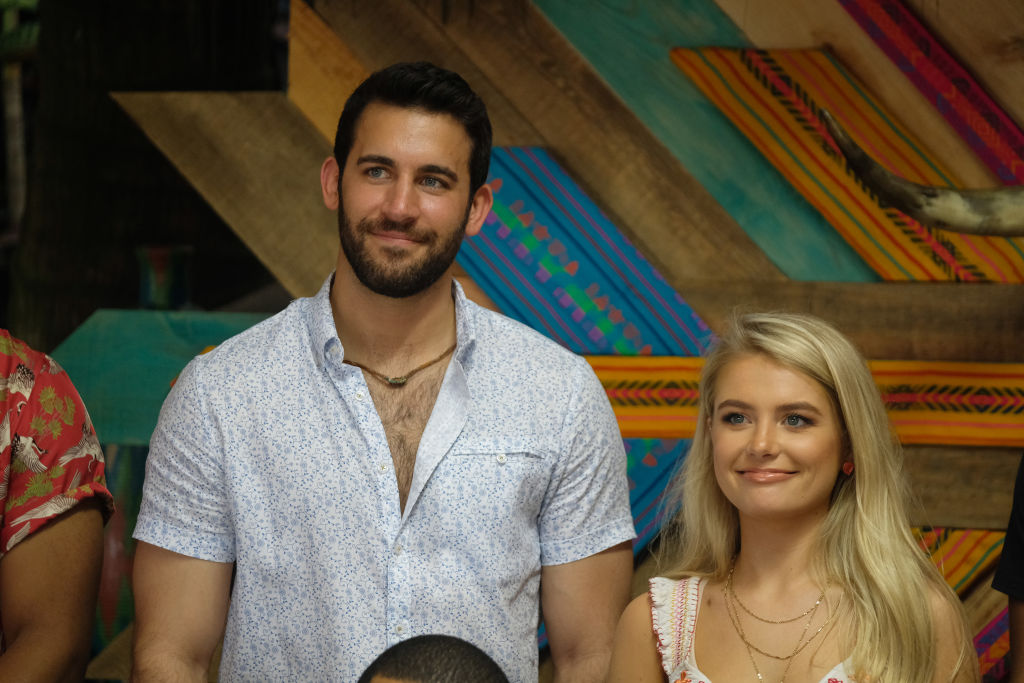 Burnett was open with Peth about how she was feeling.
"I'm so confused," she told him. "I have this girl that I can't stop thinking about and then I have you, an amazing guy, in front of me that has blown my mind with how great of a person you are. And I'm trying to figure it out, but right now I'm just really torn."
Peth was hurt but understanding.
"The hardest part about this is knowing that there's someone else who's pulling on her emotions," he said. "It doesn't matter who this other person is, right? It's just somebody else who Demi has an emotional connection to. I'm super hopeful that it just doesn't end."
As Bachelor Nation knows, Haggerty ended up joining the cast of Bachelor In Paradise and she and Burnett went on to get engaged.
Demi Burnett and Kristian Haggerty's breakup
On October 31, Haggerty and Burnett announced via their social channels that they'd broken up.
"What has always been at the forefront of our relationship is love and care for one another. Our priority is doing what is best for us. With a heavy heart full of love for one another we have decided it is best for us to take a step back from our relationship. We ultimately want what is best for us in the long run and for us right now, that means being apart and growing individually," they both posted to their separate Instagram pages.
Derek Peth's comment on Demi Burnett's Instagram post that got fans talking
Burnett recently posted an Instagram photo of herself in a black leather jacket and black leather boots.
"Where did I park my Harley?" she captioned the photo.
Her old flame, Peth, commented on the photo: "Bad Santa pt.2"
Fans quickly took notice of the interaction and couldn't help but urge Peth to pursue Burnett once again now that she's single.
"time for a second chance 💕" wrote one fan.
"omg she would be perfect 😱" commented another.
"date," urged another fan.
Since the end of Bachelor In Paradise, Peth has mentioned still being interested in Tayshia Adams, but he hasn't said anything about being romantically interested in Burnett–just that they're very close friends.
"Demi and I have both said we'll be in each other's lives forever. It was such a bonding thing to be on The Bachelor period–that's why we're all here and instant friends because it's a unique thing you go through–but that was even bigger and more emotional than I think that people usually experience. It's just gonna be something that keeps us together forever," Peth told Access in September.
Whether Peth and Burnett want to explore a romantic relationship again or not, it sounds like, no matter what, they'll be lifelong friends.
Read more: 'DWTS': Hannah Brown's Brother Visits Her In Los Angeles–'It's Really Lifting My Spirits'