'BIP' Fans Asked Demi Burnett How She's Doing About A Month After She Announced Her Broken Engagement–'Life Is Great'
Demi Burnett's life has changed a lot this past year. First, she won America over being the sassy villain-turned-softy on Colton Underwood's season of The Bachelor. Then, she went on to break barriers on Bachelor In Paradise.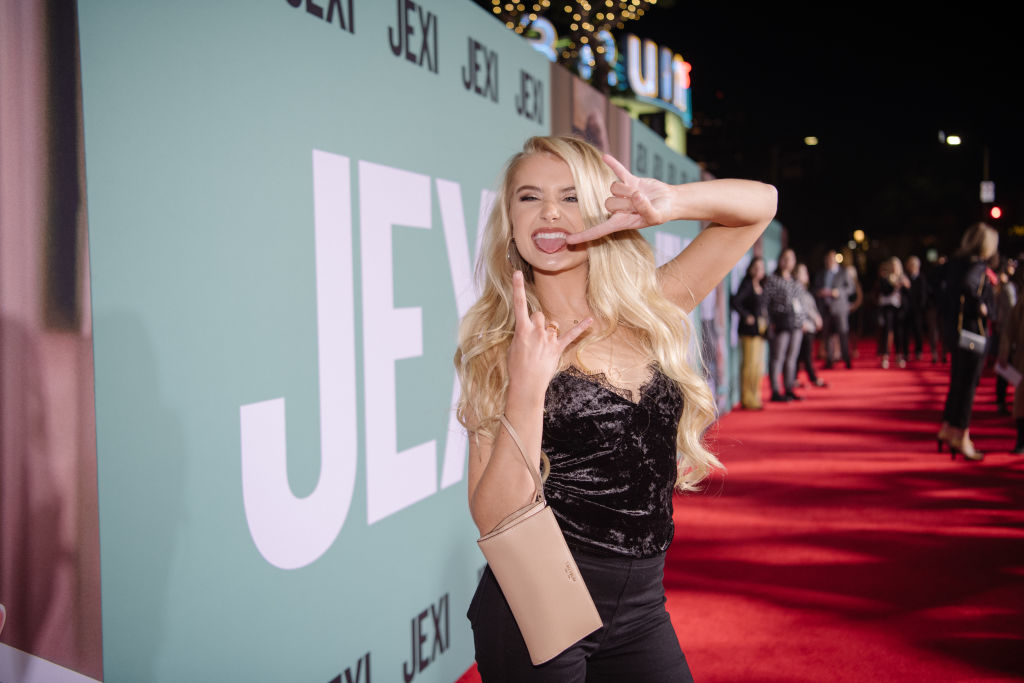 Though her Paradise journey began with a heterosexual love connection (Derek Peth), Burnett admitted that she still had feelings for a woman she'd been dating back in Los Angeles prior to leaving for Mexico. The woman (Kristian Haggerty) ended up joining the cast of Paradise and she and Burnett got engaged at the end of the season.
But on October 31, Burnett and Haggerty announced their parting ways on Instagram, both with the same caption.
In the midst of all the drama, Burnett's been quieter on social media.
Demi Burnett breaks her silence and updates her fans on her life
On November 19, Burnett took to her Instagram stories to let her following know that she misses updating them. She shared that she's been trying to be "careful" lately because she receives "so much hate."
"I miss making those fun late-night videos that I used to always do where I would just like talk s*it or vent or just, you know, shoot the s*it with you guys. And I haven't done them in a while. When you're as controversial as I am–I feel like I'm trying to be careful these days because I get so much hate," she explained.
Ultimately, though, Burnett decided to not let the negativity she receives stop her from keeping up with her fans.
"I guess I don't really care about that. I'm just trying to have fun with you guys. So what should we chat about?"
Apparently, several fans asked Burnett for a life update. The end of her engagement was announced less than a month ago, so it's understandable that Burnett's fans would want to know how she's doing.
"So people are asking me how my life is right now and what's going on. My life is great. I cannot complain. I have absolutely no reason to. I would never imagine that I would be living in Los Angeles. So even if I'm overwhelmed with all of the events that I'm going to and all the meetings, I can't complain because this, essentially, is a very, very great life," she shared.
Demi Burnett has some 'fun stuff coming up'
Burnett also teased some upcoming projects she's working on.
"I do have some fun stuff coming up and I'm so excited to be able to share them with you whenever I get to do that. Wow what a cliche thing to say. Blech. Anyway, 2020 is gonna be my year. I think I say that every year… Anyway, holidays are coming up. That should be fun and then I'm going  to Italy in two weeks!" she said.
Then, Burnett's fans asked her opinion on Drag Race UK. She's a big fan of Baga Chipz but she doesn't "think she's gonna win though, unfortunately."
Burnett ended her fan update after getting called out by a friend.
"Wow I just got a text from someone calling me out because I didn't follow through with the plans on dinner tonight uh-oh."
Read more: Hannah Brown Performs An Emotional Dance About Jed Wyatt Heartbreak On 'DWTS'