'BIP': Hannah Godwin and Dylan Barbour Reveal Who Of Bachelor Nation Will Be Invited To Their Wedding
Hannah Godwin and Dylan Barbour got engaged on the most recent season of Bachelor In Paradise and they're still going strong. They're just as all-over each other today as they were in Mexico this summer, and the PDA shows no signs of letting up.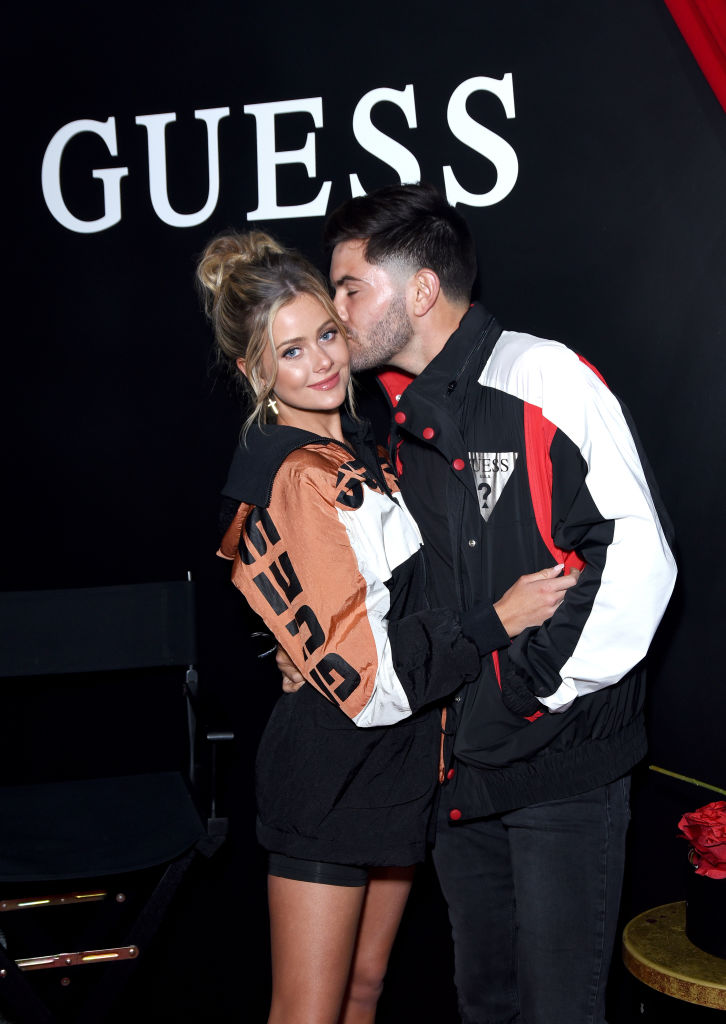 Though the couple doesn't live together yet (Godwin lives in Los Angeles and Barbour lives in San Diego), they've talked plenty about getting married.
What Hannah Godwin and Dylan Barbour want at their upcoming wedding
When they spoke to Entertainment Tonight on November 15, Barbour revealed that he wants "an In-N-Out truck" at the wedding.
"[And] good warm weather, but not too hot, because we have a little diva on our hands when it gets hot," added Godwin. "We don't like it to be too hot, so it will be comfortable weather."
The reception will also, of course, include "a dance floor," per Barbour's request.
Additionally, the groom-to-be mentioned that he and Godwin will probably get married "somewhere local."
When Godwin and Barbour were recently interviewed on ET's "Roses and Rose," Lauren Zima asked them if they'd televise their wedding.
"I don't think that's really in the plans right now. We want it to be kind of small and intimate with our family. We've talked about, we showed a lot of ourselves on Paradise, we kind of want to circle back with those that mean the most to us," responded Barbour.
"So you've talked about your wedding?" Zima asked.
"Yes, every day. Probably, six hours a day," joked Barbour.
Who's getting an invite to Hannah Godwin and Dylan Barbour's wedding?
When Zima asked the couple who they'd like to invite from Bachelor Nation, four names came to mind for Godwin.
"I would say Triple HDK, which is me, Hannah, Heather, Katie, and Demi. So we call ourselves Triple HDK, we have a group text called that," she said.
Barbour says he's intimidated by the friend group.
"It stresses me out a little bit. That's a crew, that's a force to be reckoned with," he said.
As for Barbour, he definitely wants Mike Johnson to be in attendance.
"I would say Mike. Mike brings a lot of energy. That's who I'd definitely want," he said.
Are Hannah and Dylan ready for kids?
Zima also asked the couple if they're ready for kids.
"Like today? Not today," said Barbour.
"Have you talked about kids?" she asked.
Godwin says they've "slightly" talked about kids "just like chatting randomly." First thing's first, they want to get a dog together. The couple already has the perfect name picked out, but they don't want to reveal it just yet.
"We do have a dog name which, I think we should wait," said Godwin.
"Yeah, don't say it yet. Cause people are gonna steal it. We definitely want to get a dog," said Barbour.
Read more: 'The Bachelorette' Fans Think Jed Wyatt Moved On Too Quickly From Hannah Brown To His New Girlfriend