'BIP' Star Hannah Godwin Weighs In On Whether Her Friends Hannah Brown And Tyler Cameron Will Get Back Together
Hannah Brown and Tyler Cameron recently saw each other for the first time in a while at the People's Choice Awards where they were both nominated for Competition Contestant of 2019 (Brown took home the trophy).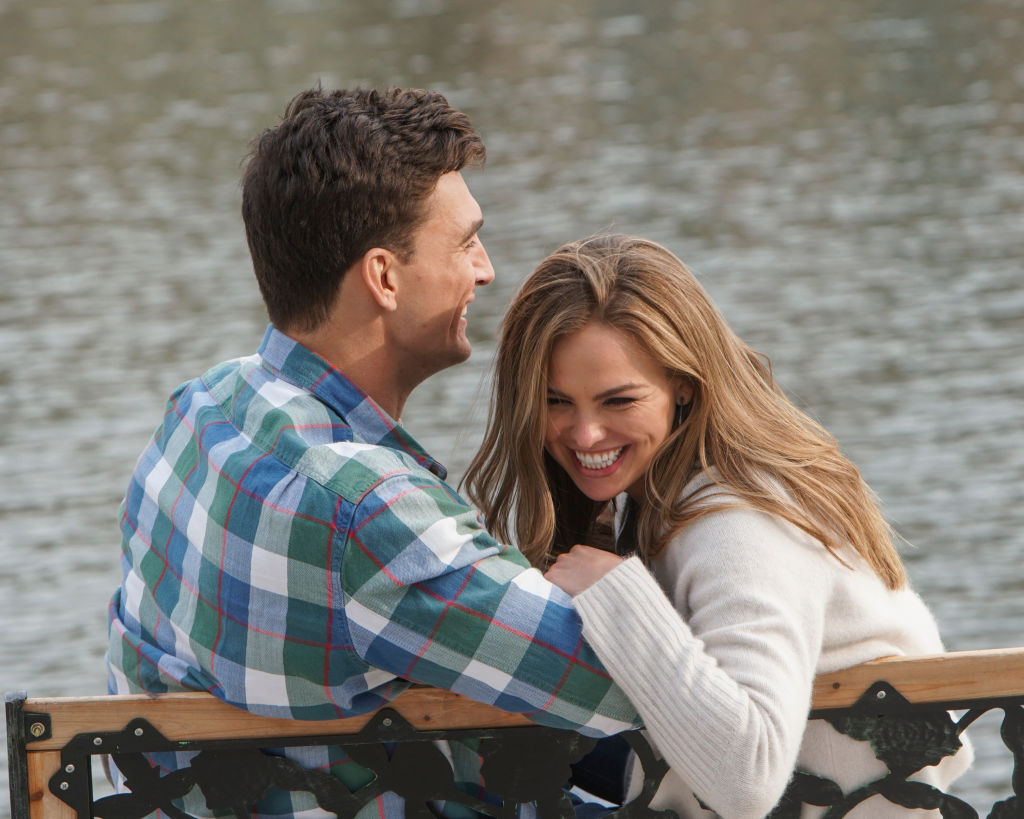 Brown told Entertainment Tonight that she's getting used to running into her exes.
"I mean, it was — I should be used to being around my exes because we're always kind of together anyway because Bachelor Nation's such a family," she shared.  
"It was great, but I'm really great, I got to take home the win," she added.
Hannah Godwin on if she thinks Hannah Brown and Tyler Cameron will get back together
Brown and Hannah Godwin have been friends since Colton Underwood's season of The Bachelor (fun fact: the two actually knew each other prior to starring on the reality show from competing in pageants together, but they became close during filming). And recently, Godwin's been getting to know Tyler Cameron, Brown's Bachelorette runner-up. He's friends with her fiancé, Dylan Barbour, and Cameron and Godwin sometimes run into each other at modeling/brand events.
On November 15, ET asked Godwin if she thought Brown and Cameron would get back together.
"I think they're both wonderful people, but I think if it's meant to be, it's meant to be. It's just one of those things," she said. "You can't force anything and you never know. They're both busy people, but they're both great."
"I think it could work, but also I don't know if they're into it," Godwin added. "That's up to them."
Hannah Godwin and Dylan Barbour are still going strong
Godwin got engaged to Barbour on the most recent season of Bachelor In Paradise and the couple is still happily thriving and getting ready to celebrate Thanksgiving with their families.  
"My family's coming out and visiting his family, so we're combining all of it," Godwin said. "Our moms met through FaceTime and they're like, texting besties, but [they haven't met] face-to-face yet." 
"They're going to love each other," Barbour added.
While the couple isn't quite wedding-planning, they are "engagement party planning."
"I think we talk about wedding stuff, but we're just like, really enjoying the moment right now and like, doing us and chilling," said Godwin.  
Though Godwin and Barbour aren't wedding planning quite yet, there are a few details they're sure of.
"An In-N-Out truck," said Barbour. 
"[And] good warm weather, but not too hot, because we have a little diva on our hands when it gets hot," Godwin joked. "We don't like it to be too hot, so it will be comfortable weather."
"And a dance floor," Barbour added, adding that they'll probably get married "somewhere local." 
Do Hannah Godwin and Dylan Barbour live together?
Currently, Godwin and Barbour are still living apart. Godwin's in Los Angeles and Barbour is in San Diego. But the couple doesn't go more than eight days without seeing each other.
"We're just literally driving or taking the train back and forth and seeing each other every week," said Godwin. "We made it a pretty semi-solid pact where we're like, 'We're not going to go over a week without seeing each other. It doesn't work.'" 
"I think we're going to figure out what makes the most sense for both of us," Barbour said about moving in together. 
Read more: 'DWTS' Fans Are Convinced Hannah Brown And Alan Bersten Are Dating After This Dance