'BIP': Is Caelynn Miller-Keyes and Dean Unglert's Relationship Really Working Off-Camera?
Tv romances are made to look perfect. That's what keeps us coming back for more. Couples falling in love in a matter of days on a beach while dancing in the moonlight is perfect television. No one wants to watch two people date for months, figure out how to work through their issues, and have a healthy relationship. How boring?
Which is why Bachelor in Paradise is so perfect. It's a crash course in love, without all of the less exciting (healthy) parts of the relationship. But because the seasons are so short, typically filmed over two and a half weeks, and full of drama, the relationships that are formed don't have the best chance at lasting in the real world.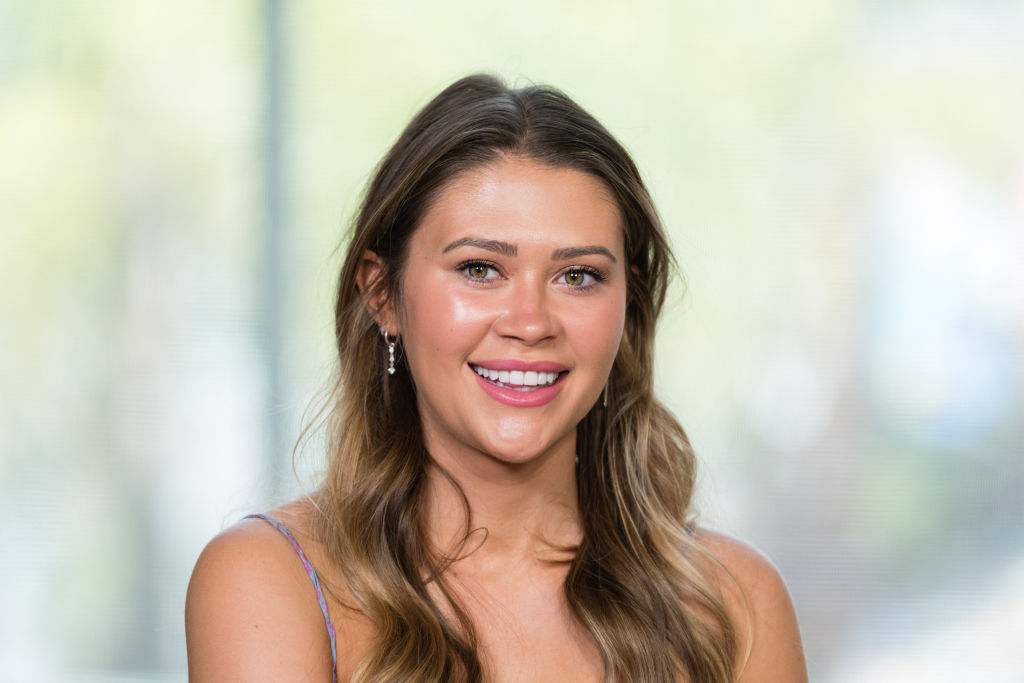 Caelynn Miller-Keyes and Dean Unglert were one of the most memorable couples from the past season of Bachelor in Paradise, but have they really been able to make their relationship work in the real world?
Dean Unglert and Caelynn Miller-Keyes' rocky relationship
In the beginning, Unglert and Miller-Keyes seemed to be shoo-ins to make it to the end of the season together. They were obsessed with each other and stayed out of the rest of the drama once they had one another.
Unfortunately, Unglert eventually got cold feet and decided to send himself home.
Later, once Miller-Keyes started moving on with former Bachelorette contestant Connor Saeli, Unglert returned and asked the beauty queen to leave the show with him.
She agreed, but are things going as well between them in real life as they did on the show?
Is Caelynn Miller-Keyes' relationship with Dean Unglert working?
Miller-Keyes and Unglert have been dating since the end of Paradise and from the looks of their social media accounts, things are going great between them.
"We've been dating for almost four months now, and it's been incredible," Miller-Keyes recently told Entertainment Tonight of Unglert. "I've learned so much about myself and he challenges me and makes me a better person. In most relationships I've dealt with, [I've had] a sort of complacency…People are just complacent in their lives and they're happy where they're at, which is not an issue. But Dean is always searching for more and he's making me want to better myself and search for more as well. It's been great."
So far, the relationship is going great.
"He is the best boyfriend and I was just raving about him because he has the biggest heart out of everyone I've ever met," she continued. "He loves everyone he meets and just makes everyone feel so special and so loved, and he makes me feel that way, and what more can you ask for."
But the former beauty queen has had to make a lot of adjustments for her relationship to work, including learning how to live in a van.
"Adjusting with Dean has been interesting because he lives in a van, but it's been really fun," she said in a recent interview with HollywoodLife. "We're doing a road trip in the van next week. I love the van, surprisingly and he brings out a different side of me. We just did…Hawaii on a motorcycle, which I've never been on and it was 11 hours on the back of a motorcycle."
But she's enjoying all of the ways that she's changing.
"He just makes me more adventurous and brings out the fun side in me," she told the outlet. "He has me being more of a minimalist. And – I don't know – there [are] two sides of me. I say there's the Miller side of me and the Keyes side of me. My mom's side and my dad's side and he brings out the Miller side of me more. The adventurous side."