'BIP' Star Demi Burnett Admits She Took This Big Mental Health Step for the 'First Time'
Demi Burnett has been known for a lot of things during her time on our television screens. When she first appeared on season 23 of The Bachelor, the young blonde gave us villain vibes. Eventually, she wrapped us around her little finger, and we realized it's Demi's world and we're all just living in it. The hilarious comeback queen spiced up Bachelor Colton's rather bland season. She also thrilled fans when she returned to reality TV this past summer on Bachelor in Paradise. Burnett's relationship with her girlfriend Kristian Haggerty on BIP made history; it was the first LGBTQ relationship on the Bachelor franchise. Sadly, the couple broke up in October 2019. However, it looks as though Burnett is taking the healthy path through the pain.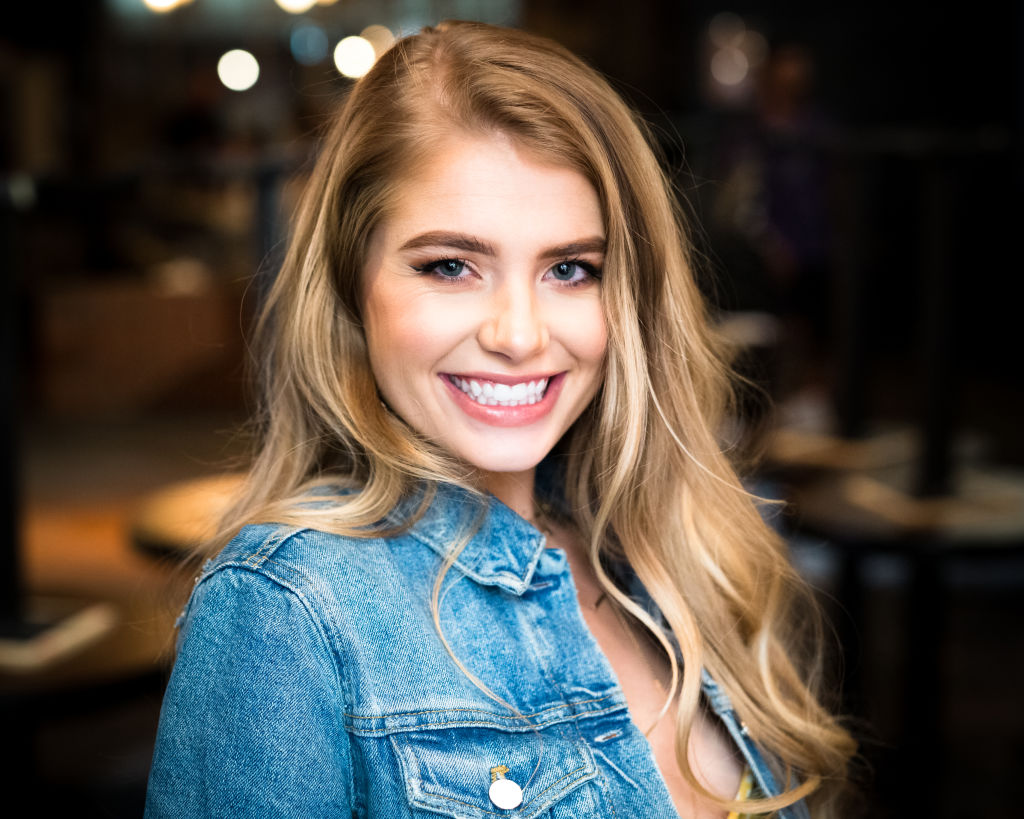 "My life is great," Burnett told her followers on a recent Instagram story.
Burnett reveals on Twitter that she took a big step for her mental health
"I made a big step yesterday and I went to therapy for the first time," the former Bachelor contestant wrote on Twitter in November. "I didn't want anyone to know, but I realized there is no shame in asking for help and working on my mental health."
Therapy and mental health services have become more and more popular and more widely talked about. Therefore, it's more important than ever for people with any kind of platform–such as Burnett–to speak openly about mental health. With 365,000 followers on Twitter and 1.4 million on Instagram, it's admirable that the reality TV personality uses her influence to spread good advice.
"It felt good to let my guard down," Burnett wrote. "Take care of yourself." She completed the tweet with a heart emoji.
Fans loved the 'BIP' alum's tweet
Burnett's Twitter followers were supportive of her message about mental health. Some were even inspired to share their own stories of therapy successes.
"Proud of you," Elan Gale, former Bachelor producer commented.
Another fan wrote, "I'm really proud of you." They followed up with: "it's the best thing you can do for yourself and those who love you."
A crisis text service even retweeted Burnett's message. The Twitter account wrote they were sending all of the roses (using the rose emoji) to the Bachelor in Paradise star.
"Reaching out for help is the bravest thing you can do," they wrote.
"Thank you! And I love what you're doing!" Burnett responded to the text service's tweet.
Demi Burnett got engaged to girlfriend Kristian Haggerty on 'Bachelor in Paradise'
Burnett explored her relationship with her girlfriend Kristian Haggerty on the ABC reality show Bachelor in Paradise. The couple represented the first lesbian couple on the show. Then, fans were thrilled when Haggerty and Burnett got engaged on the final episode.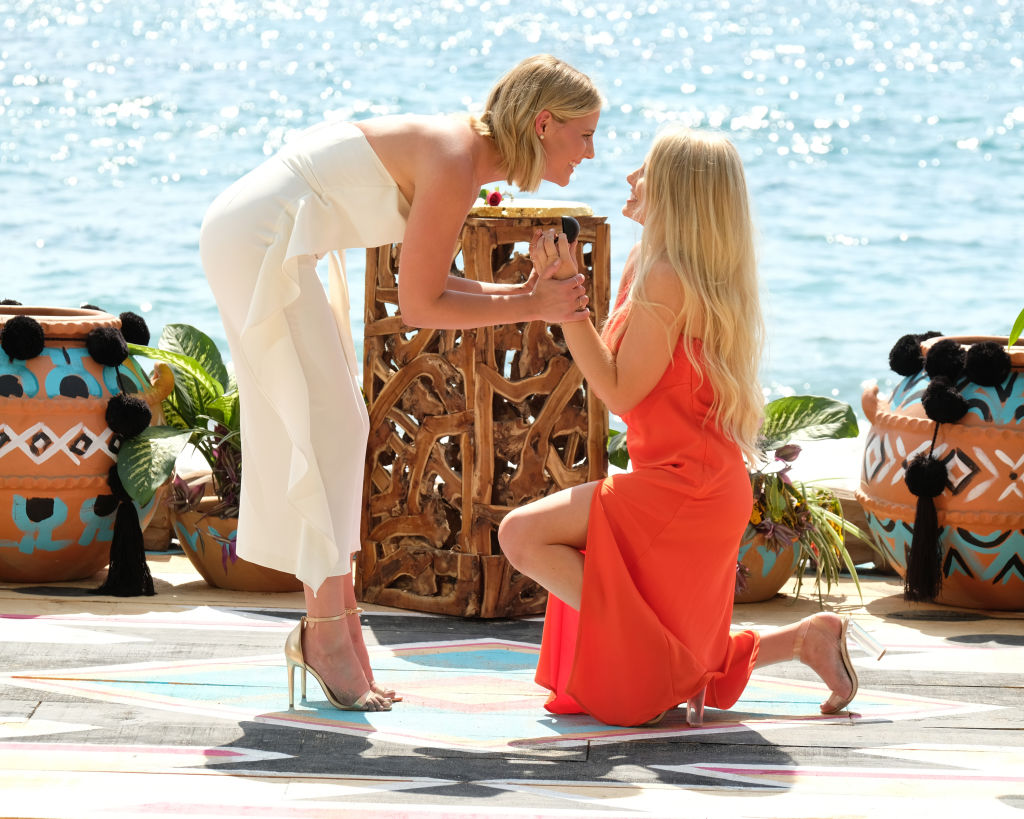 However, the couple broke up in October 2019. The two posted identical captions with black and white pictures to publicly comment on the breakup.
"With a heavy heart full of love for one another we have decided it is best for us to take a step back from our relationship," Burnett and Haggerty wrote. "We ultimately want what is best for us in the long run and for us right now, that means being apart and growing individually." The two thanked their supporters and were grateful to have made Bachelor Nation history.
"We will forever be proud of the impact our love story has made and we hope it has helped others feel more accepted and confident within themselves," they wrote. "We hope it reminded others they aren't alone and don't need to be ashamed of who they are."