Completely Bizarre Addictions Celebrities Admitted to Having
We all have our vices — some more harmless than others. From random hobbies to obscure taste in movies to weirdly specific food preferences, everybody has an obsession. (Or an addiction, depending on how you look at it.) That also includes celebrities. In fact, many of your favorite actors, actresses, and artists have weird tastes, just like the rest of us.
Below, check out the bizarre addictions that celebrities have admitted to having. Some of these obsessions seem weird. Some of them sound funny. But all of them will make you look at the most famous faces in Hollywood in a slightly different light.
1. Ben Affleck became obsessed with online poker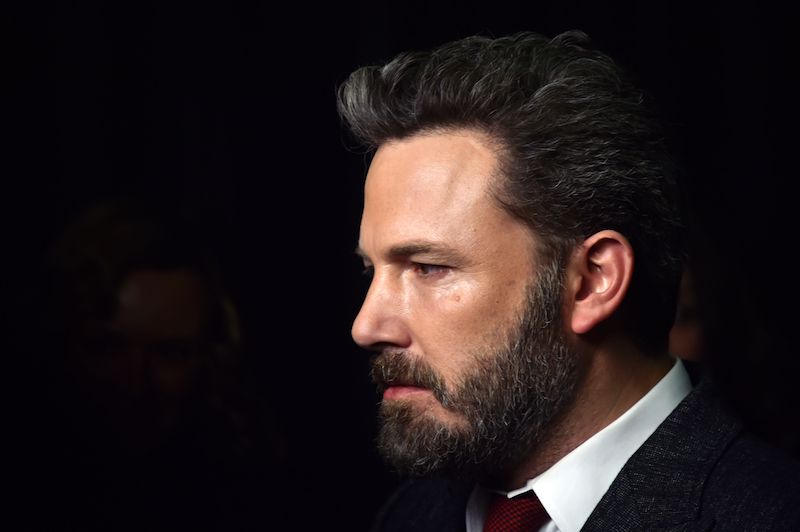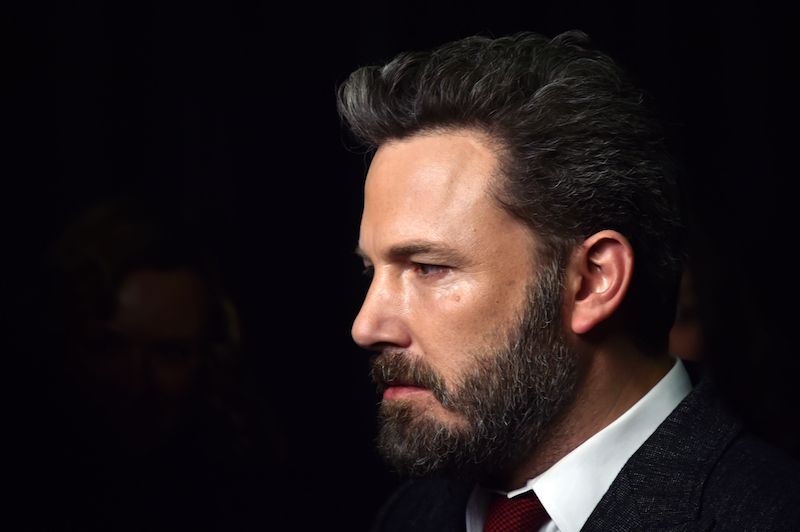 Many people have an affinity for gambling. That includes Ben Affleck. Glamour reports that "Before marrying Jennifer Garner, he would frequently take part in tournaments." Affleck even won up to $356,000 in a single game. After marrying Garner, he supposedly switched to online poker. (He seems to have justified the habit by point out that then, he could at least play at home. But plenty of people speculated that his obsession with the game precipitated the end of their marriage. We may never know the truth!
Next: This fit celebrity really, really loves yoga. 
2. Jennifer Aniston loves the 'adrenaline' of yoga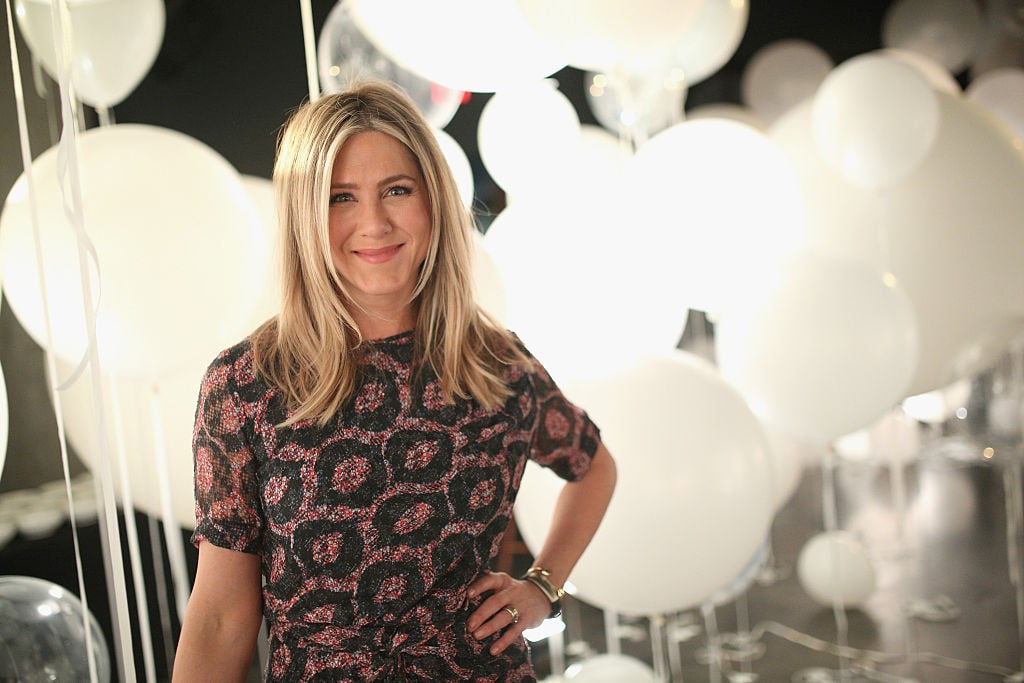 Glamour reports that Jennifer Aniston "has had a well-publicised fitness-affair with yoga." The actress even said that practicing yoga "completely changed" her life. She reportedly works out five times a week with her trainer. And it sounds like she became completely addicted to how yoga makes her feel. "You start to crave it," Aniston explained. "You know, you start to actually crave that adrenaline."
Next: This celebrity spends her time online doing this. 
3. Beyoncé is obsessed with online gaming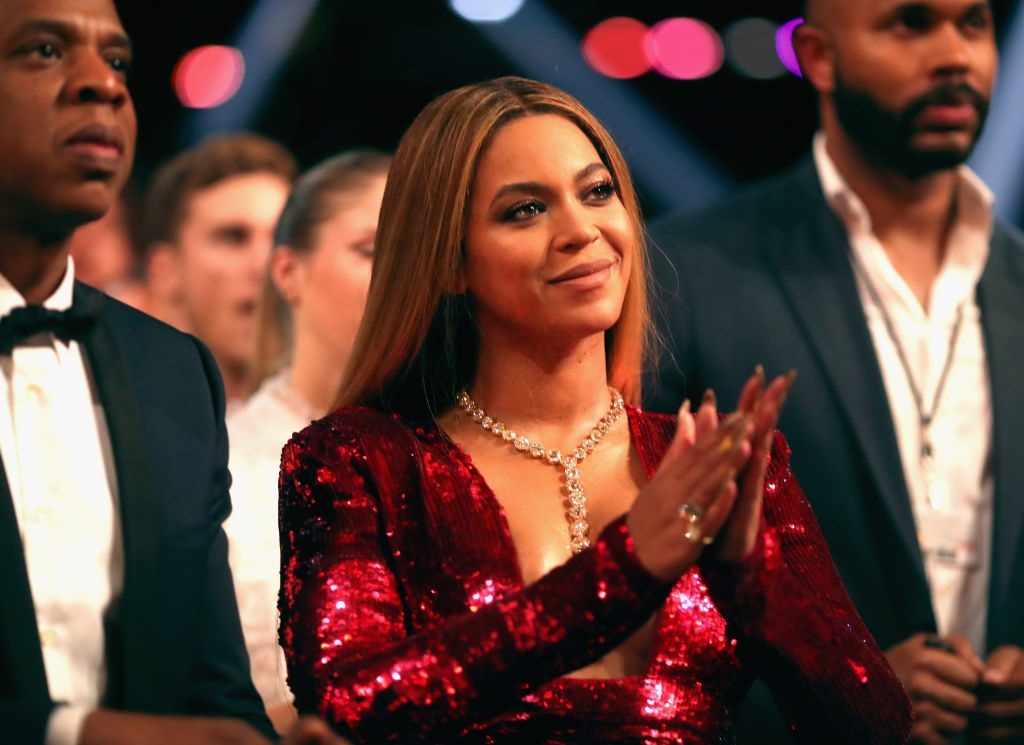 Plenty of people love video games. In fact, even Beyoncé admitted to becoming a video game devotee! Glamour reports that the singer even plays games online. She challenges complete strangers, and enjoys the anonymity that she can have on the platform. "I play with everybody, and they curse me out when I make mistakes, and kick me out of the room. I love it; it's really fun because no one knows it's me."
Next: This celebrity got addicted to a puzzle. 
4. Justin Bieber loves Rubik's cubes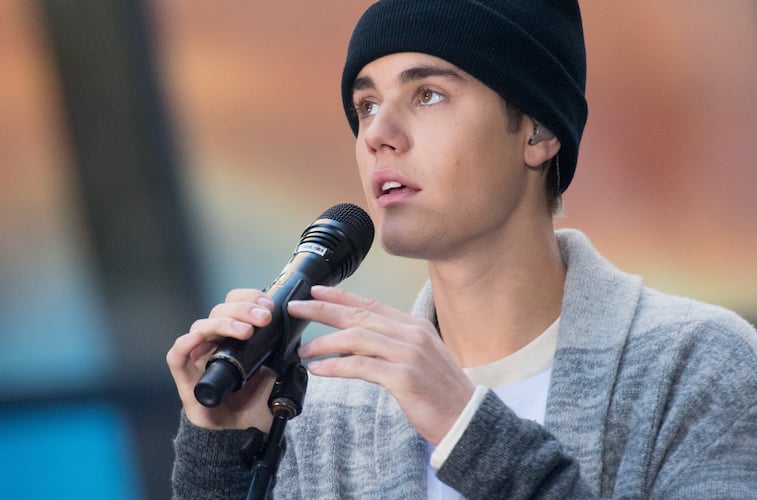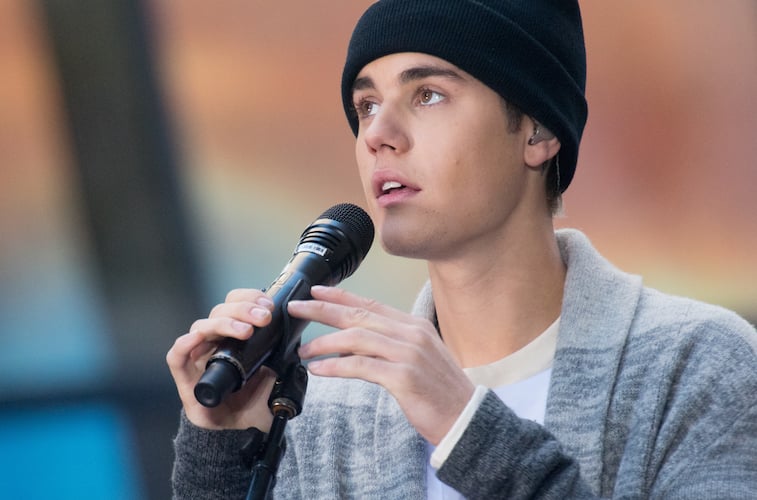 Many celebrities have hidden talents. Justin Bieber's? Solving a Rubik's cube. Back in 2010, Billboard reported that Bieber made an impressive show of solving one of the puzzles. "Bieber almost makes it look like an intense sport as he concentrates, his fingers spinning the cube around at a lightning-fast pace to solve the puzzle in less than two minutes," the publication explains. And it sounds like he hasn't lost the talent over the years. He recently solved one of the colorful puzzles on James Corden's Carpool Karaoke.
Next: This celebrity loves a surprising beverage. 
5. Jack Black loves smoking, video games . . . and iced green tea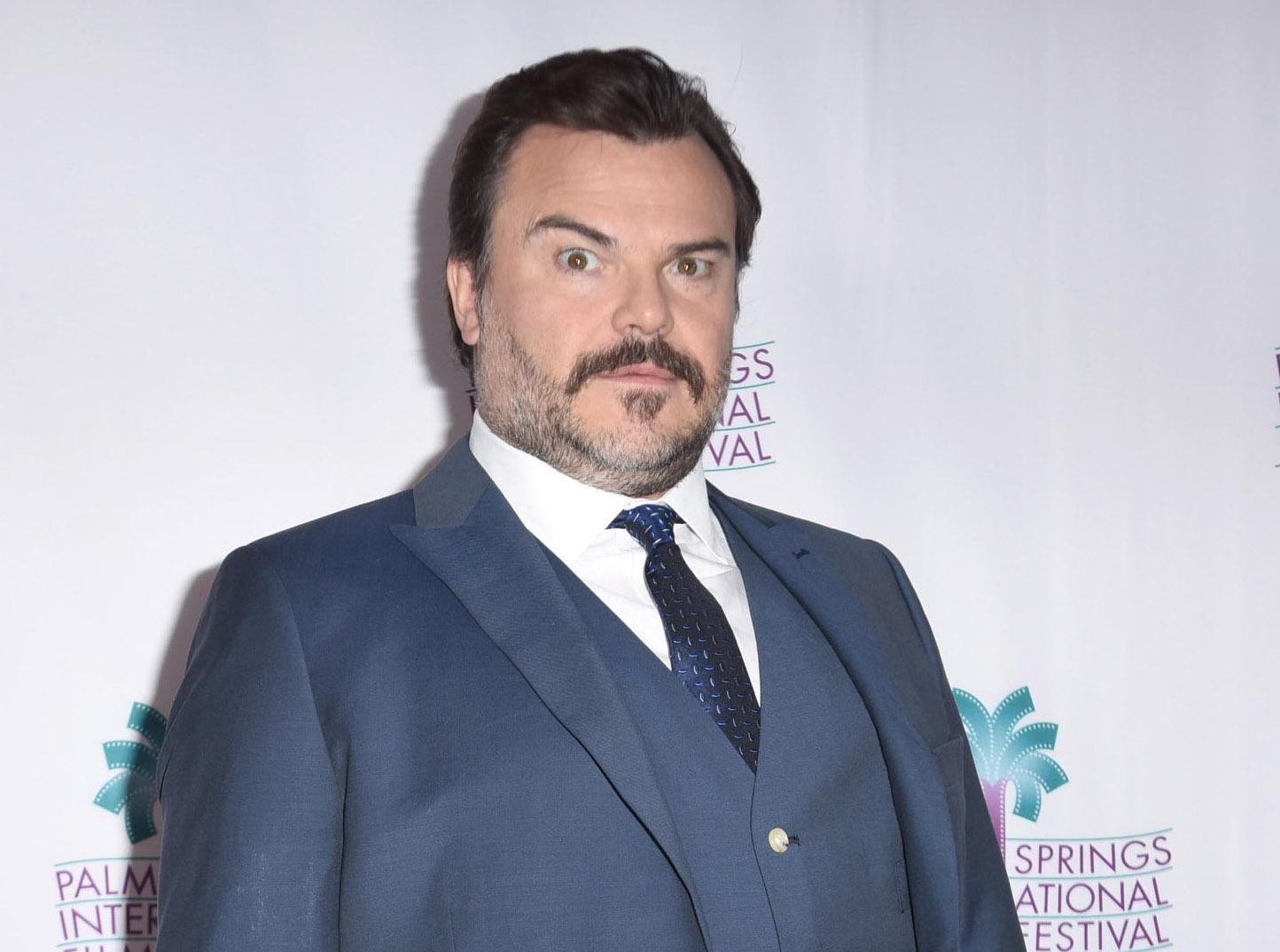 You might expect Jack Black to have some pretty weird addictions. Glamour reports that the actor and musician did admit an obsession with playing video games and an addiction to smoking. But he also acquired a much healthier obsession: drinking green tea. He supposedly began drinking green tea in order to stop smoking. That sounds like a great swap to us! Black particularly likes the beverage iced. "A healthy addiction we can stand behind," Glamour quipped.
Next: This celebrity collects something surprising. 
6. Kristin Chenoweth collects quarters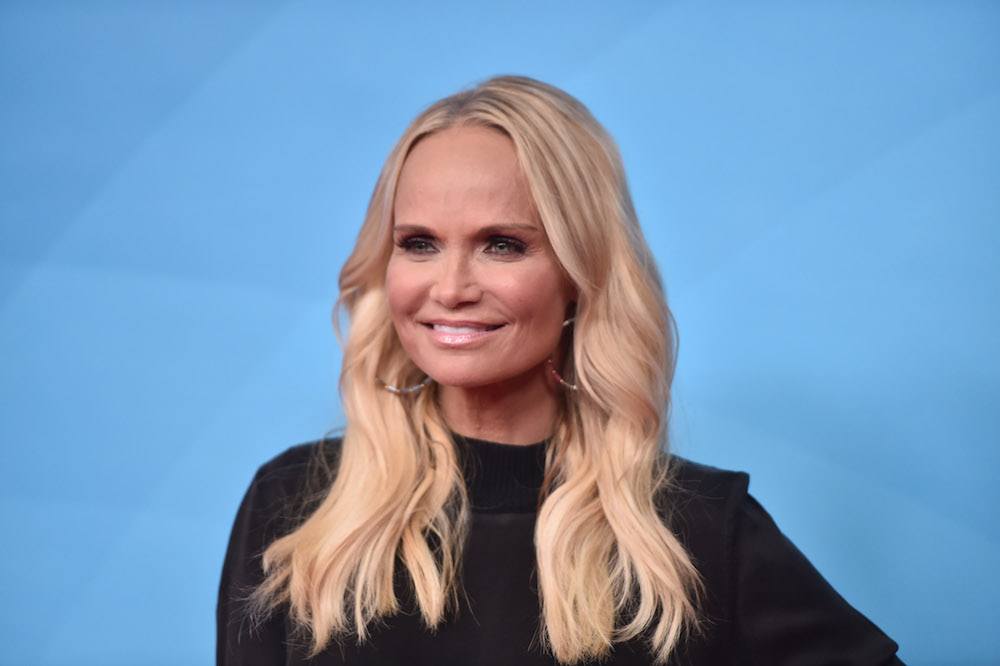 When you achieve success in Hollywood, you probably don't need to hoard change to make ends meet. But as Marie Claire reports, Kristin Chenoweth once revealed that she obsessively collects quarters. She thinks that she might have developed the habit during her early days as an actress. Back then, she had to save quarters to do her laundry. (Many of us can relate!) "Chenoweth claims that her house and even her car is full of quarters," the publication notes. "She also admitted that she cleans each one of them with Purell."
Next: This celebrity became obsessed with golf. 
7. Cameron Diaz got addicted to golf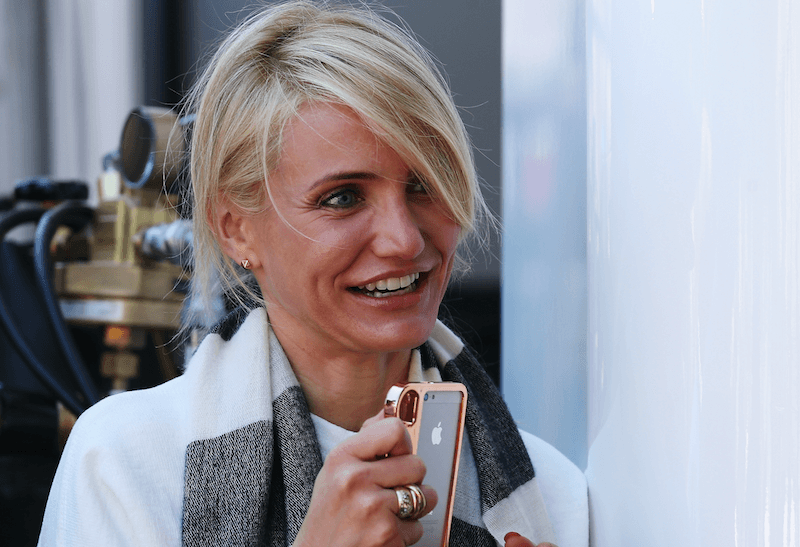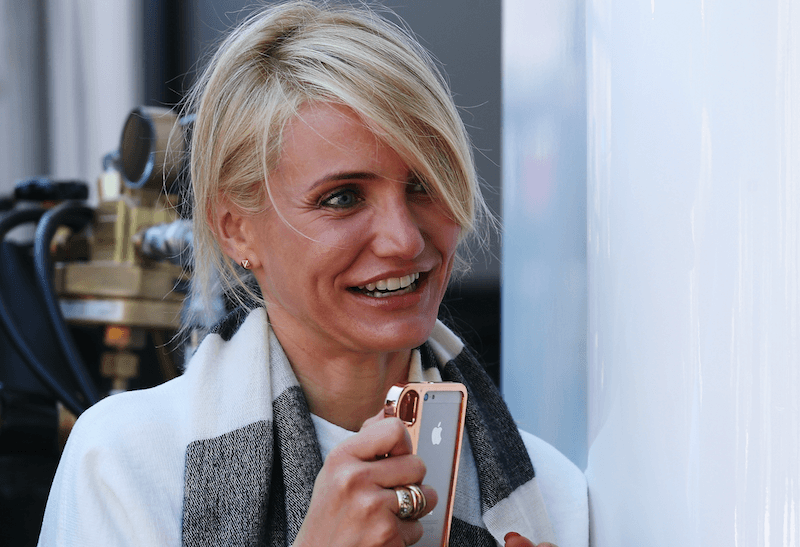 Ever find yourself getting addicted to an activity for no apparent reason? Cameron Diaz seems to know that feeling. Glamour reports that she started golfing with ex-boyfriend Justin Timberlake back in the early 2000s. The relationship didn't last. But apparently, her love for the game did. (Even though Diaz tried to break the habit.) She once said, "I've been golfing for about eight years, but I hadn't golfed for, like, three years until recently. . . because it's kind of like crack cocaine to me." Sounds pretty intense!
Next: This celebrity collects these expensive items. 
8. Ansel Elgort loves antique rugs (and handbags)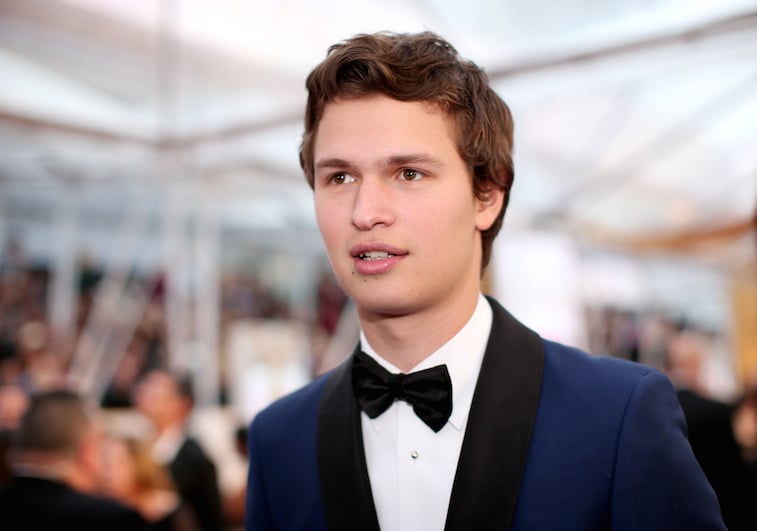 Baby Driver actor Ansel Elgort revealed that he's "serious about rugs." Antique rugs, to be exact. Many interior design aficionados probably share Elgort's obsession with these handmage antiques. But Elgort also made another funny confession. He loves borrowing his girlfriend's handbags. "We share handbags — I wear handbags now," he told People. "Purses are really cool, or like the ones you put over your shoulder. You can put your camera in there, your phone, your wallet." So much more practical than trying to fit everything in your pockets.
Next: This celebrity probably has a closet full of these beloved accessories. 
9. Megan Fox loves shoes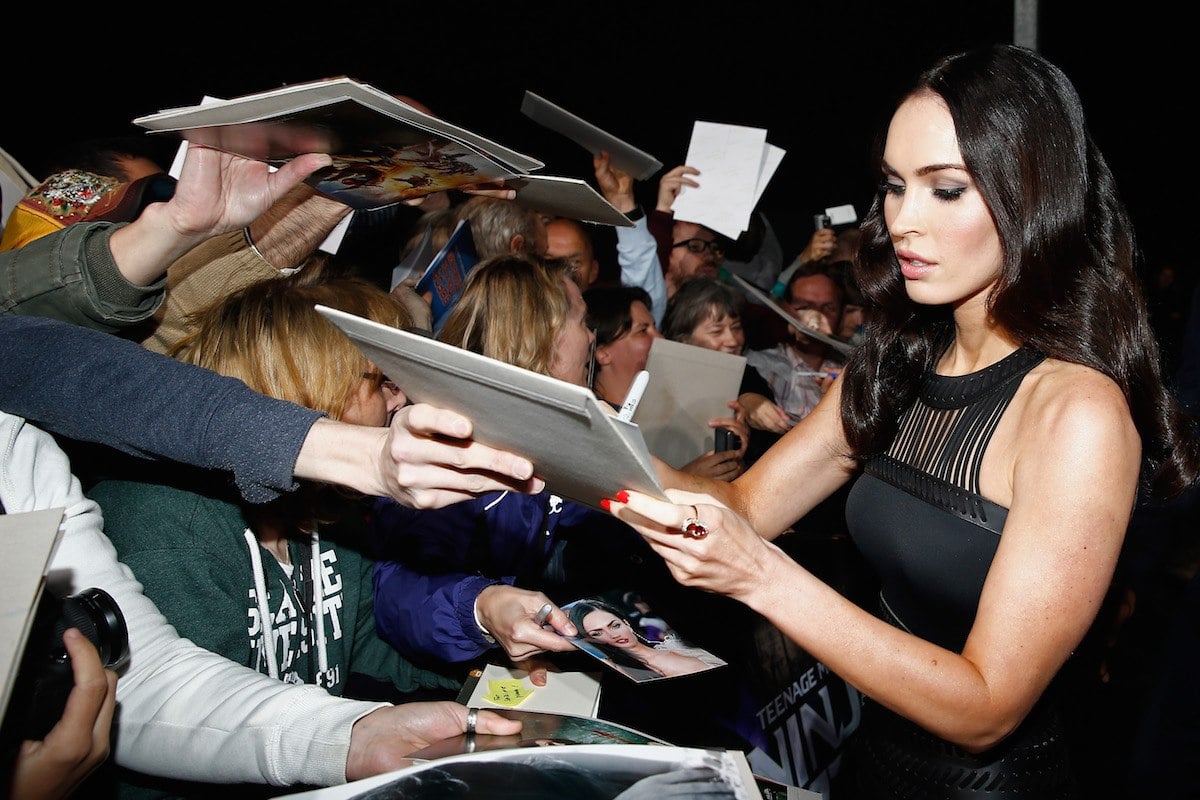 Plenty of people love having luxurious footwear. If that sounds like you, then you're in good company! According to Marie Claire, Megan Fox "supposedly has a mad shoe addiction and can't help splurging on expensive footwear." The actress even admitted that her first purchase after her Transformers payday was a pair of $600 Roberto Cavalli heels. We bet that many fashionistas can relate!
Next: This celebrity developed a strange addiction after having a baby. 
10. Salma Hayek is obsessed with breastfeeding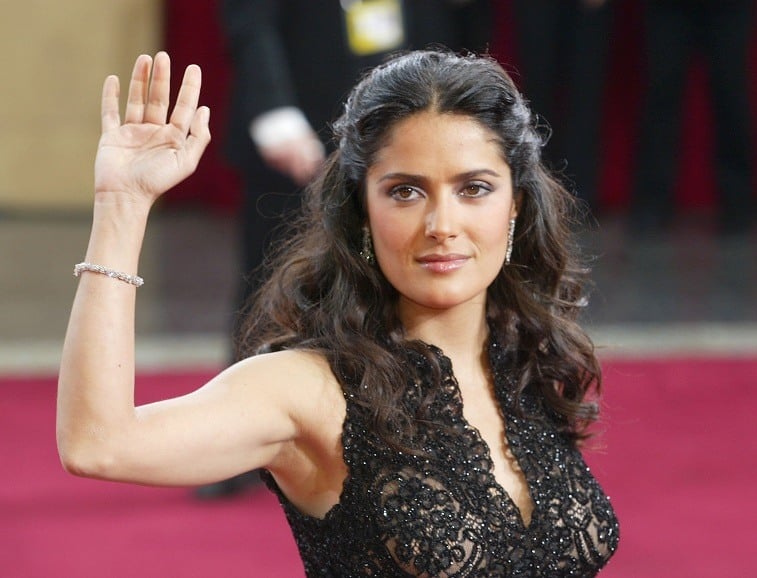 Here's an addiction you don't hear about everyday: breastfeeding. According to Marie Claire, Salma Hayek loves breastfeeding. " After she gave birth to her daughter, she said that she "couldn't stop breastfeeding." The publication reports, "Hayek garnered media attention when she breastfed a child that wasn't hers in Africa." The actress reportedly said that whenever she thought it was time to stop breastfeeding her daughter, she'd tell herself, "I'm just going to do it for one more week, one more month."
Next: This celebrity got addicted to the adrenaline rush of a surprising activity. 
11. Paris Hilton is addicted to skydiving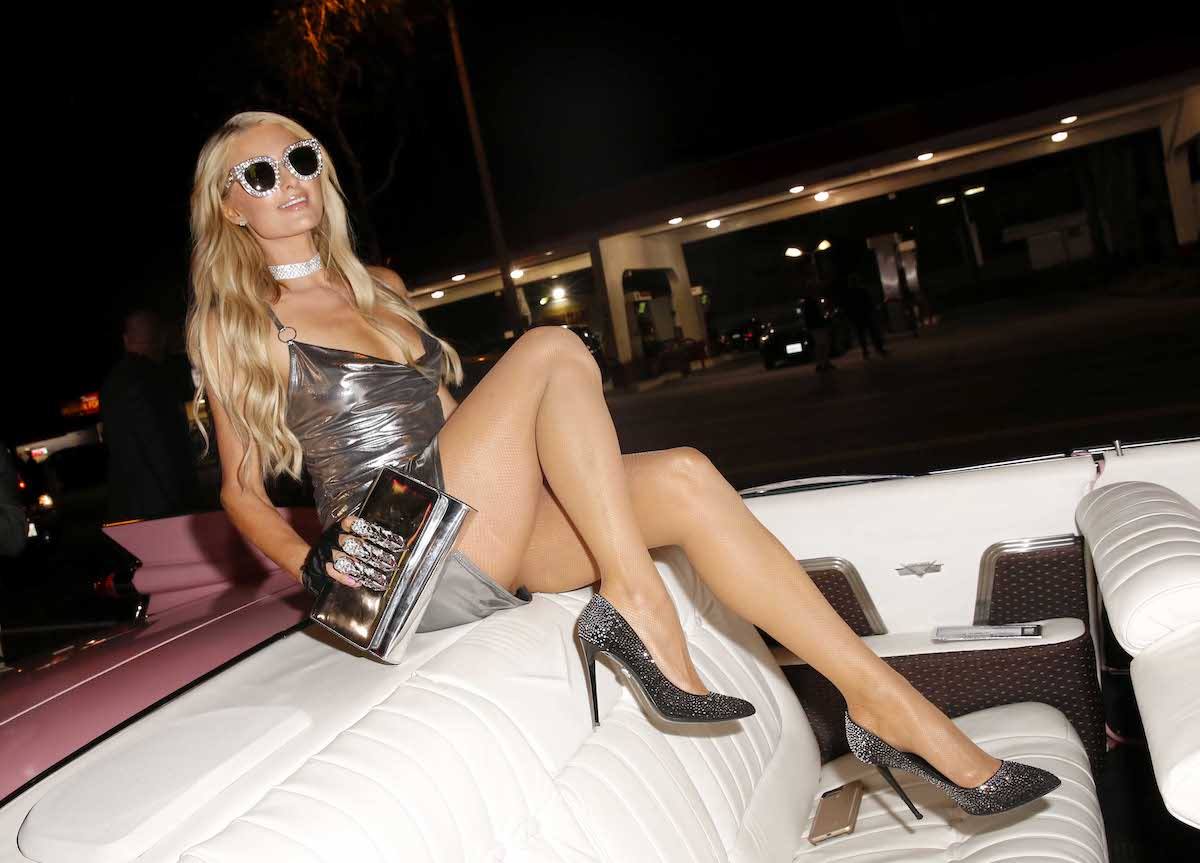 Taking the cake for what's probably the most unpredictable celebrity obsession, Paris Hilton revealed to Glamour that she became addicted to skydiving. This adventurous experience doesn't come cheap. But Hilton told Glamour that she loves the adrenaline rush of jumping out of a plane. And, surprisingly enough, she's found the time t go skydiving regularly since 2007. "It's so much fun," Hilton explained. "I was [terrified] but it's such a rush, it's really thrilling."
Next: Even celebrities get obsessed with mobile games. 
12. Anna Kendrick got obsessed with 'Angry Birds'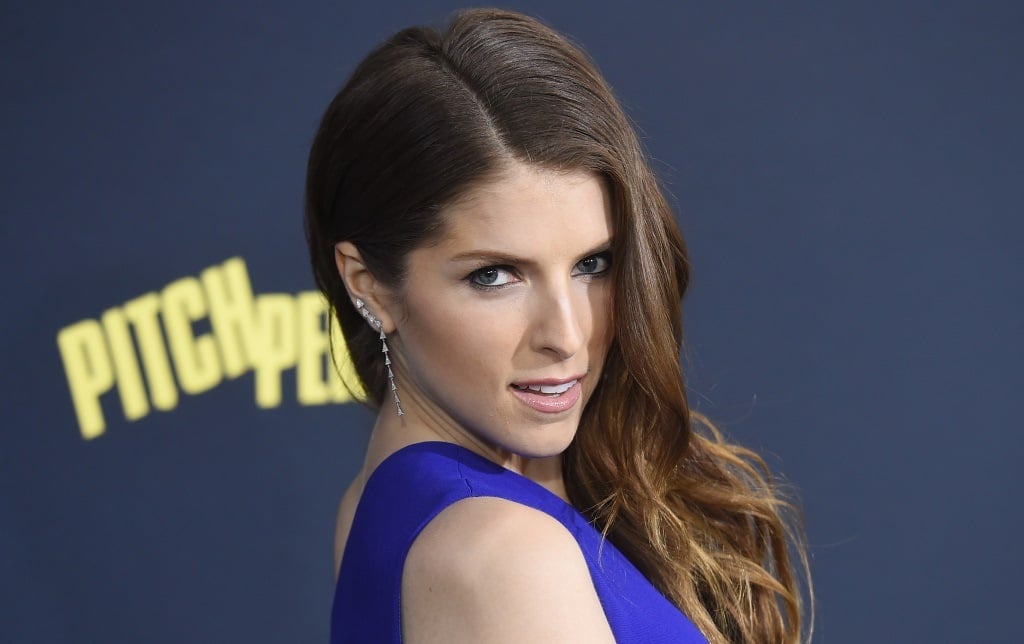 Plenty of us got addicted to "Angry Birds" when the mobile game first hit the App Store. That includes a few celebrities. Apparently nobody could resist! Anna Kendrick revealed to Glamour that she couldn't stop playing the game. "It's disgusting how much I play that game," she admitted. "It's not like 'Oh, what level am I on?' It's like 'Do I need therapy to break myself from playing Angry Birds?'"
Next: This celebrity has a surprising obsession with desserts. 
13. Nicole Kidman loves cake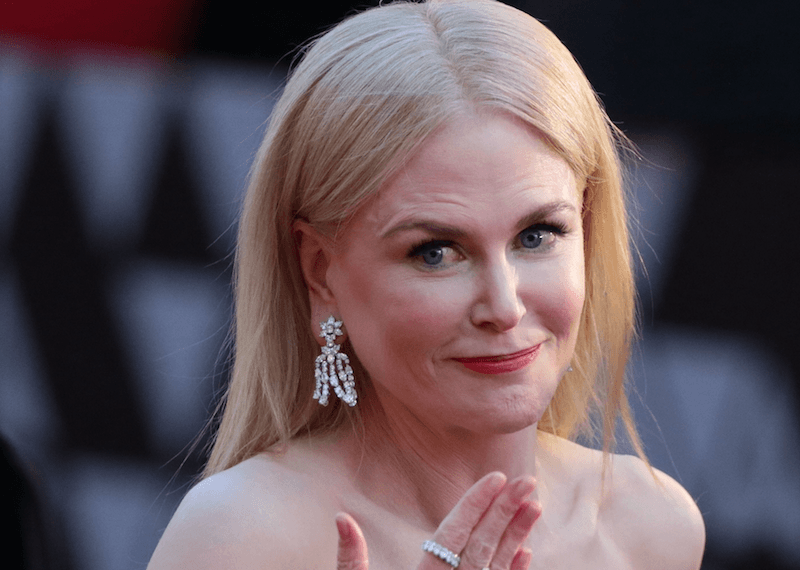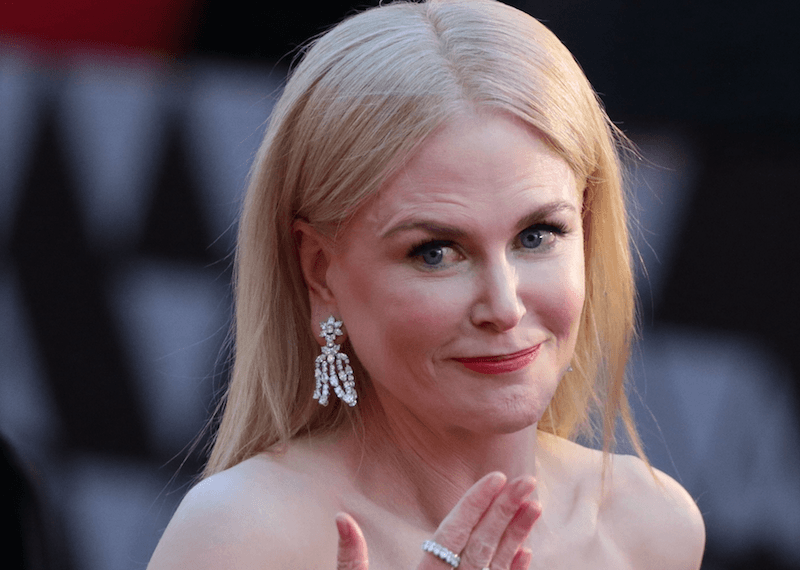 Many celebrities try to eat healthy diets (with the help of nutritionists and personal chefs, in many cases). But plenty of Hollywood's most famous do love the occasional indulgence. Glamour learned that Nicole Kidman, for instance, loves desserts. At least within reason. "I can't have a piece of cake every single night," she explained. "But I can have a piece of cake three or four nights a week! I eat healthily, but I also love pies and chocolate."
Next: This celebrity really loves working out. 
14. Matthew McConaughey is addicted to the gym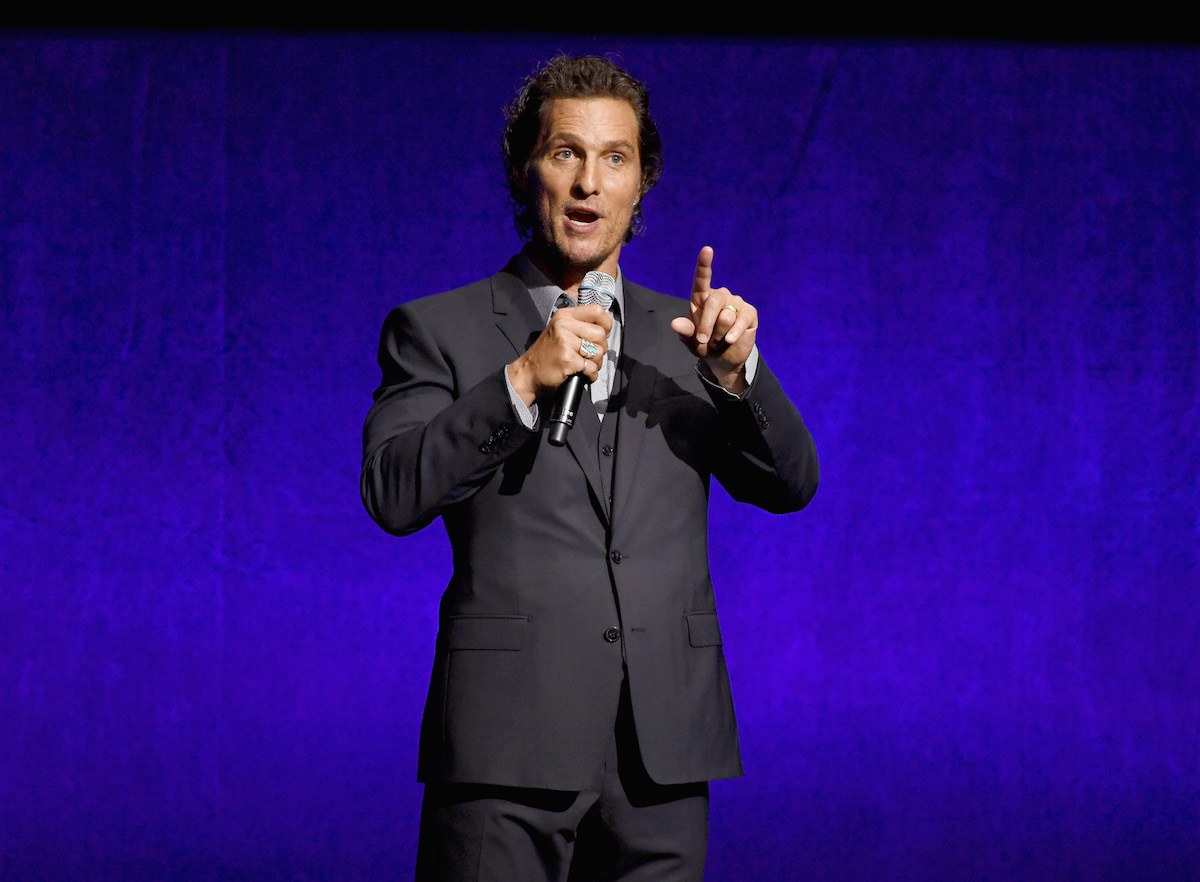 Some people hate exercising. And many only do it when they absolutely have to. If you're one of those people, then you'll probably find it incomprehensible that Matthew McConaughey considers himself addicted to working out. Glamour reports, "There's not a day that goes by that the Matthew doesn't do any exercise — he is one serious fitness junkie."
Next: This celebrity adores a surprising TV show. 
15. Robert Pattinson loves Antiques Roadshow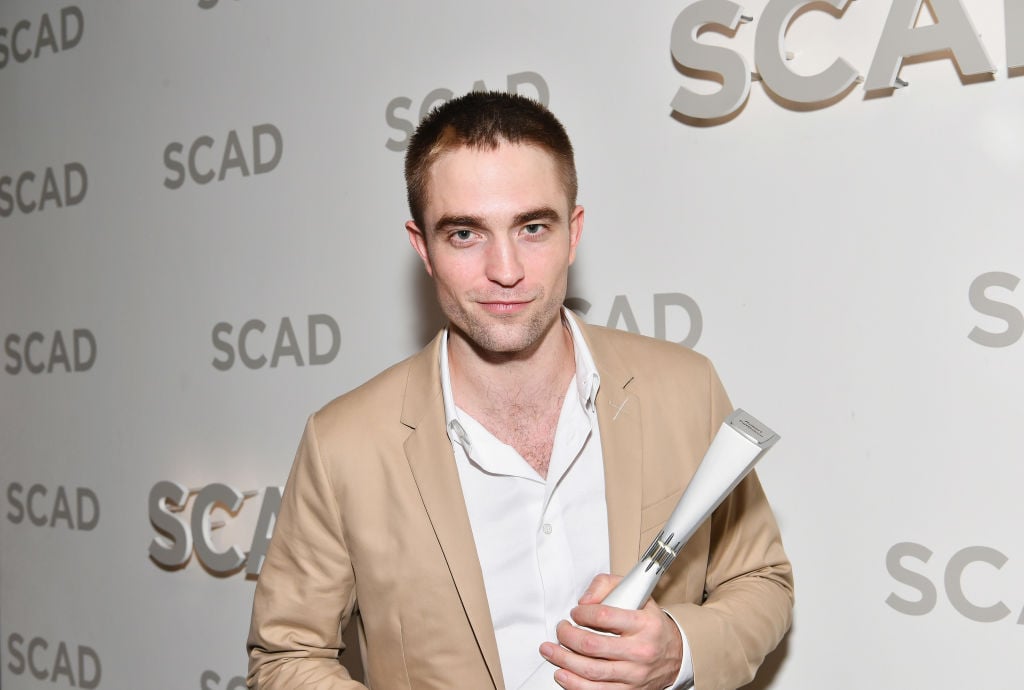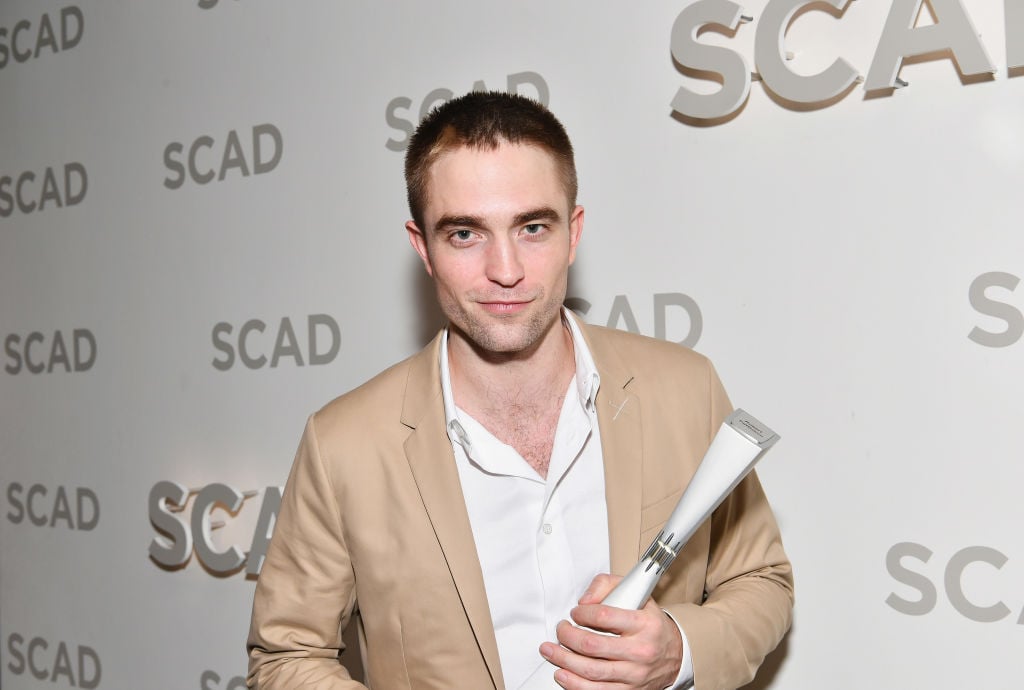 You may know Diet Coke as one of Robert Pattinson's vices. But Glamour reports that Pattinson has another obsession: Antiques Roadshow. He once explained the appeal, which lies in the reactions of the people featured on the show. "I love the faces of the posh people when they think something is going to be valued at more than it is and, when it's not, they're gutted," he noted. "I also love the faces of those who have found something and when they're told what it's worth they are delighted and you know it's going to change their life."
Next: This celebrity can't get enough of her favorite spa treatment. 
16. Katy Perry can't get enough facials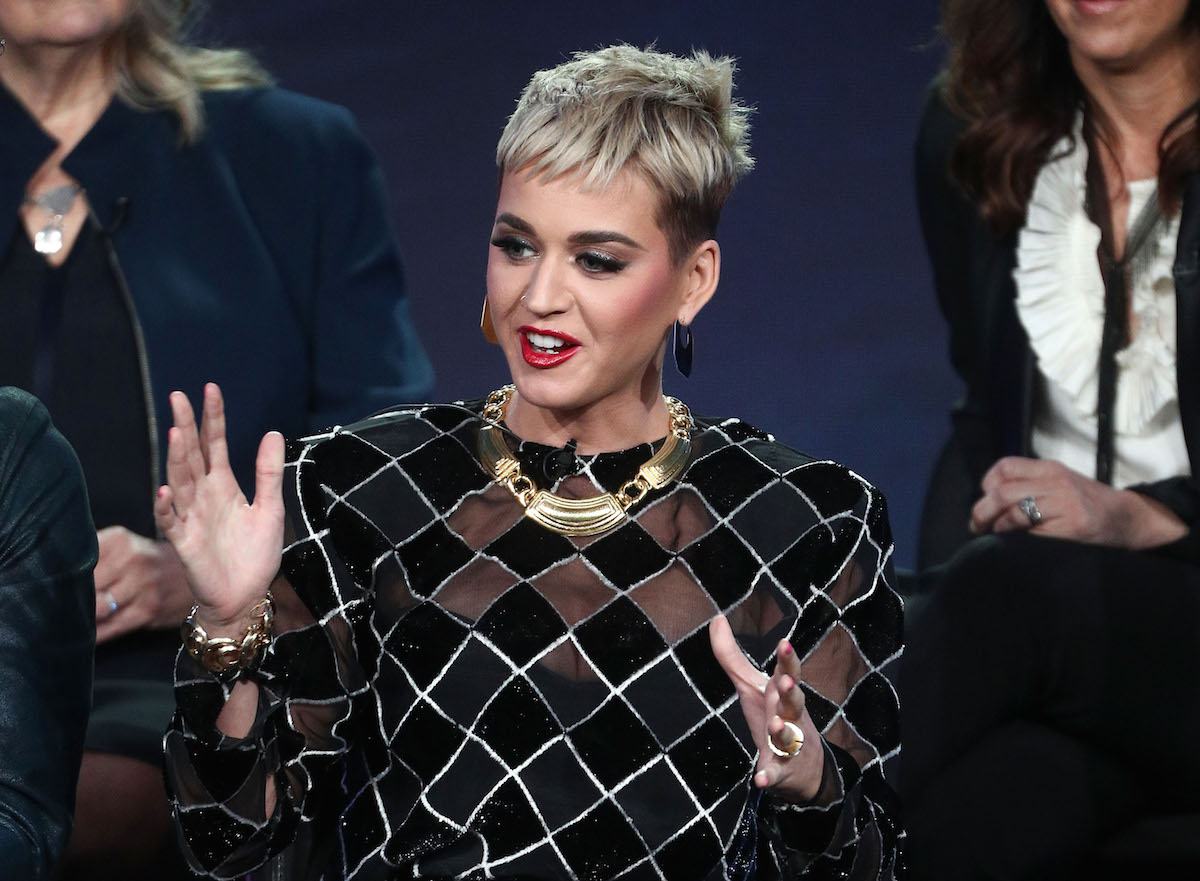 If you had the bank account to make visits to the spa a regular part of your skincare routine, how could you resist? According to Glamour, Katy Perry has a "very A-List sounding addiction, namely regular facials at an LA spa." Perry revealed, "I have regular facials. I'm addicted to Ole Henriksen spa." Interestingly enough, she has also become obsessed with brushing her teeth. She reportedly does that a minimum of six times a day to prevent cavities. At least her dentist probably approves!
Next: This celebrity has begun an unexpected collection. 
17. Rihanna collects art, starting with one surprising piece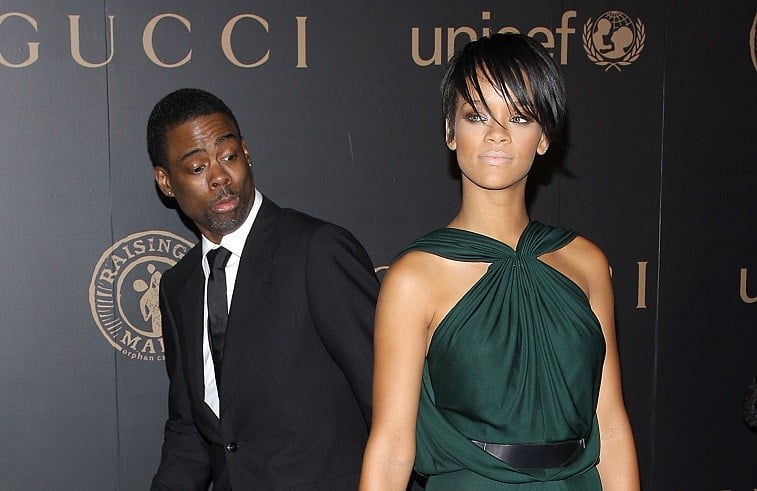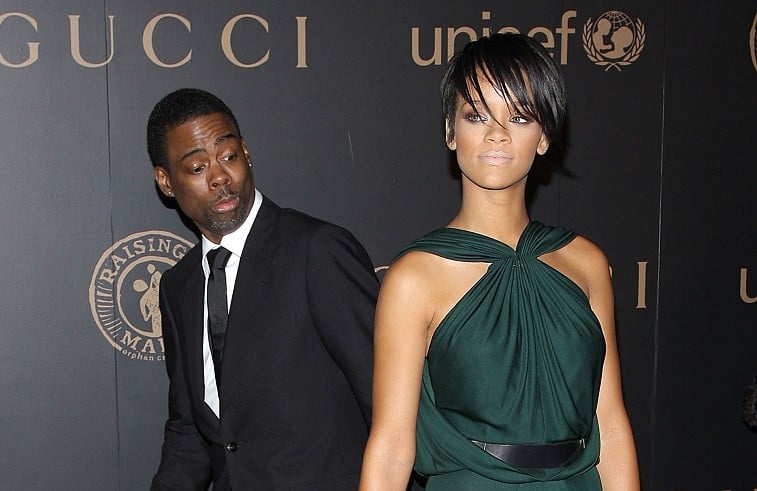 Glamour learned that Rihanna has an expensive addiction: buying art. And like many collectors, she began after seeing one very special piece. It all started after she bought a painting by Ronnie Wood of the Rolling Stones. Rihanna explained, "I'm not a big spender, but I do like to buy art. My favorite canvas is a Ronnie Wood one. He painted a portrait of Bob Marley and as soon as I saw it I knew I wanted it." She noted, "It's very rare that you get a painting of a legend painted by a legend, so I had to get it."
Next: This celebrity has a weird obsession. 
18. Jason Segel loves puppets
Here's one of the weirder ones: Jason Segel is obsessed with puppets. According to Marie Claire, Segel says that his Los Angeles home is "packed with puppets. Like, everywhere." He even owns a puppet that looks like him. You probably got a glimpse of his obsession in Forgetting Sarah Marshall. The movie featured a puppet rock-opera that Segel himself had written years before. He once said of his puppet collection, "Thank God there's a context. Otherwise, I'd be an unemployed man with a house full of puppets. That would be terrifying."
Next: This celebrity got addicted to something meant to help people kick another addiction. 
19. Jessica Simpson got addicted to nicotine gum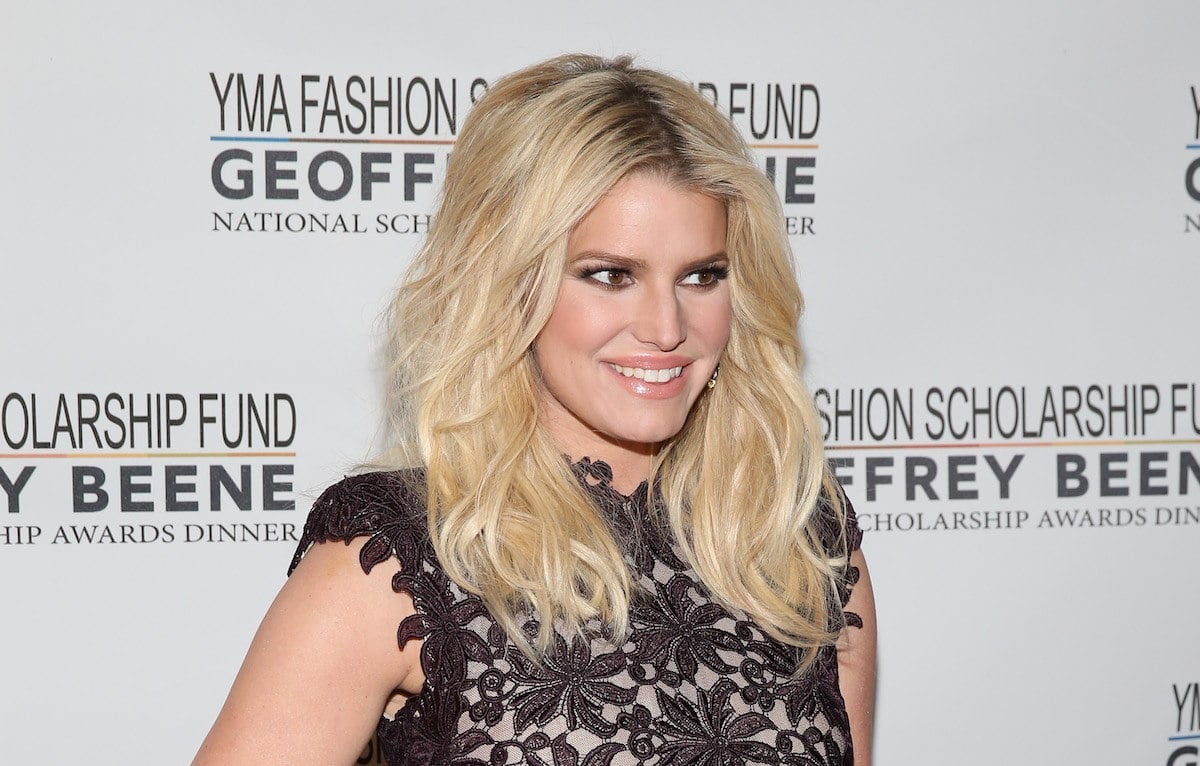 Jessica Simpson made headlines when she revealed that she became addicted to nicotine chewing gum — even though she had never smoked. Simpson said that a piece of the gum proved more effective at energizing her than three Red Bulls. "The first time I ever chewed a piece of Nicorette gum, one of my close friends' mother gave it to me. I was chewing it and it was like a party in my mouth. It was like fireworks and 'Oh my god, I'm talking a million miles per hour and I love this gum and what kind of gum is this? I have to have this gum,'" Simpson recalls.
Next: This celebrity is obsessed with her pets. 
20. Taylor Swift is obsessed with cats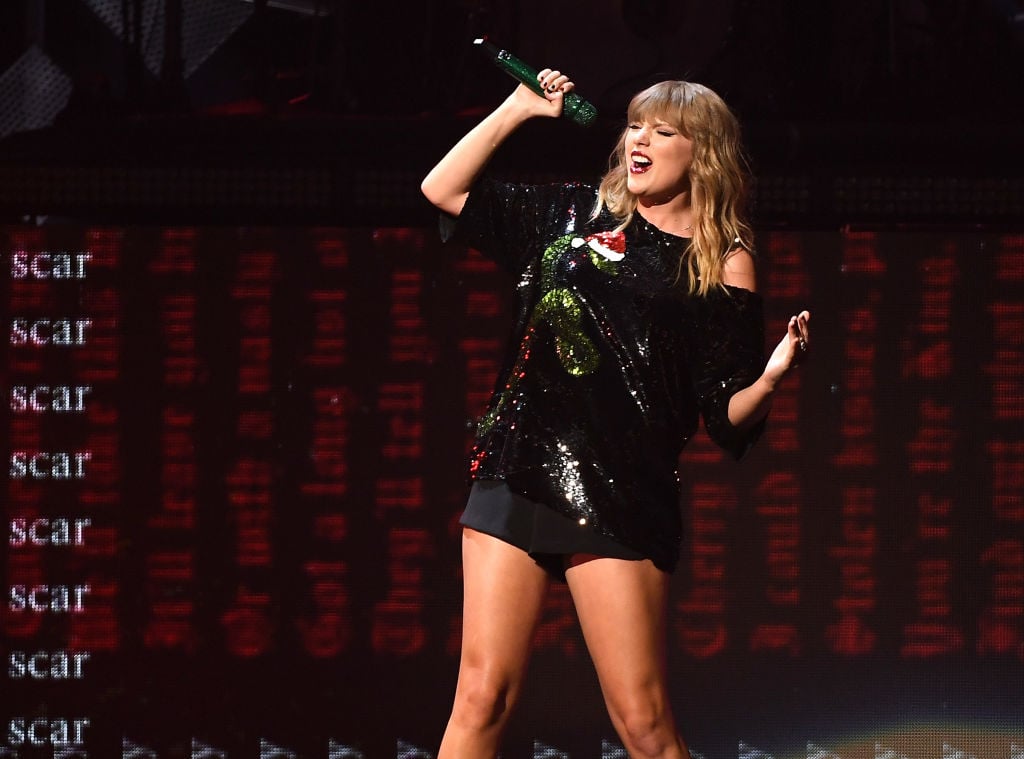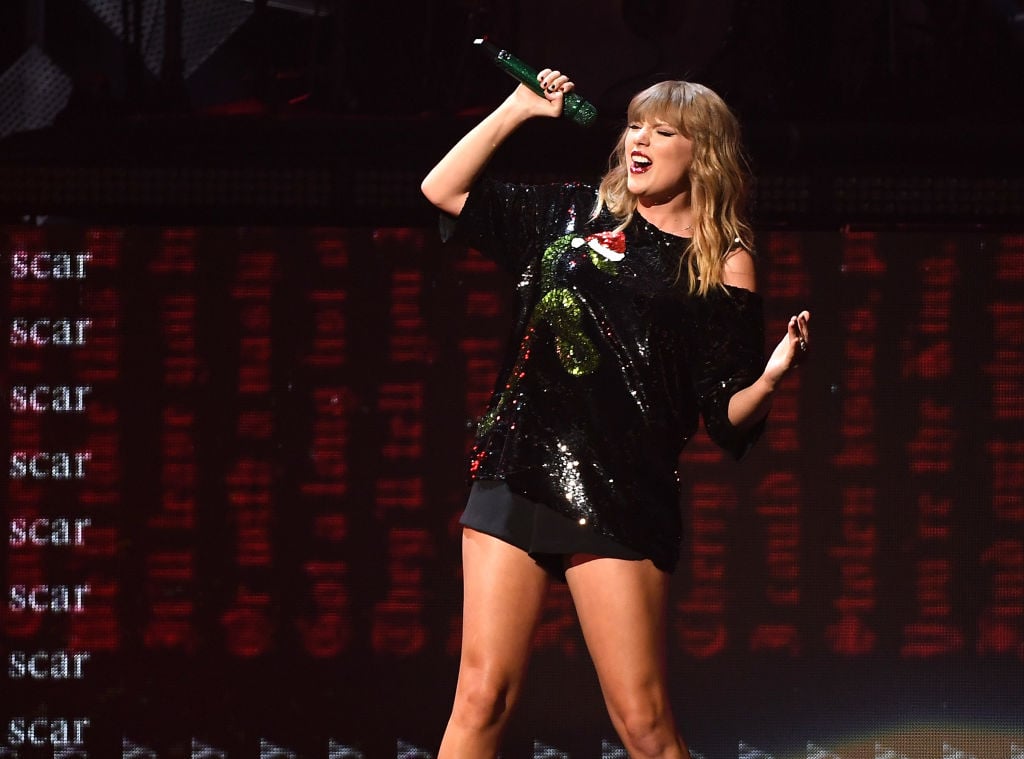 Every Taylor Swift fan knows that the singer is obsessed with her cats. But did you know that her cats' names reveal the TV shows that she's addicted to? Swift named her cats Meridith Grey and Olivia Benson. The names serve as references to Grey's Anatomy and Law & Order SVU. And in case you needed to know, Swift has become a dedicated cat owner. She prefers to take her cats along with her whenever she travels, instead of leaving them at home. She once admitted, "All I think about are metaphors and cats."
Next: You wouldn't guess this celebrity's food obsession. 
21. Charlize Theron is obsessed with fried food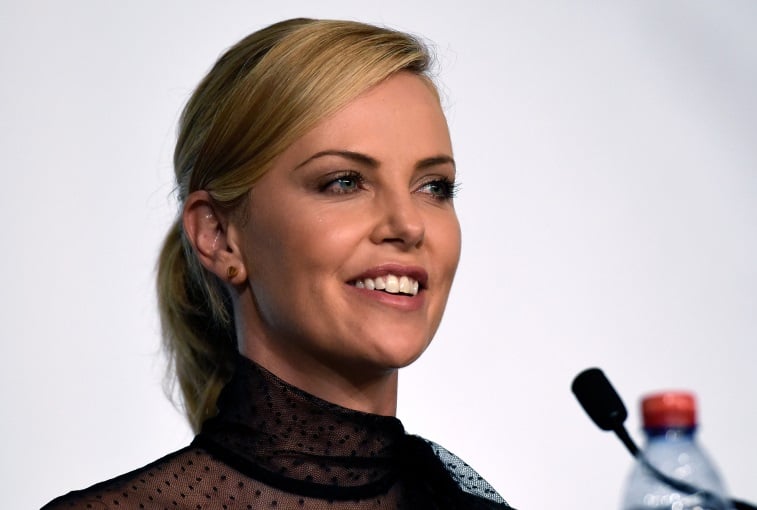 You'd think that most Hollywood types would steer clear of anything that's not vegan, gluten-free, or packed full of superfoods. That seems like a reasonable assumption, especially if you've spent any time in Los Angeles. But you probably haven't met Charlize Theron, who, Glamour learned, has an addiction to fried food. Theron told the publication of her obsession, "Anything fried, I'll take. Are you kidding me? I will fry my shoe and eat it." (At least she doesn't seem too attached to her shoe collection!)
Next: This celebrity is more like her most famous character than you'd think. 
22. Emma Watson loves learning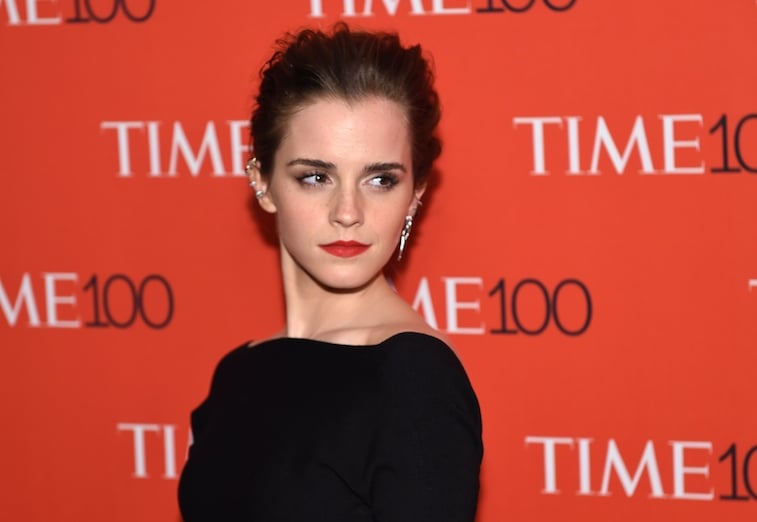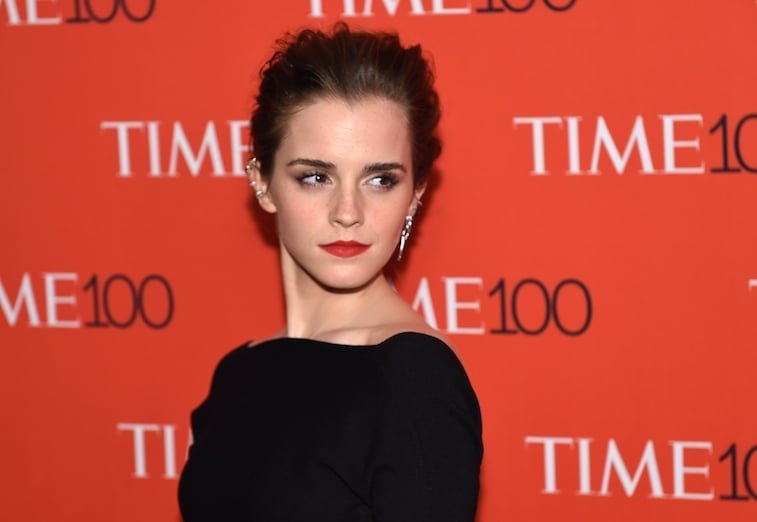 Some people love school. Others hate it. But you can count on the actress who played everybody's favorite fictional bookworm — Hermione — to genuinely love learning new things. Emma Watson told Glamour, "I just love learning. I'm, like, addicted to learning. I just want to know as much as I possibly can." Watson added, "It's never enough for me. And I'll never stop. I just really love knowledge. Addicted!"
Next: This celebrity isn't afraid to talk about his obsession. 
23. Kanye West is addicted to pornography
Glamour reports that Kanye West has a controversial addiction: pornography. According to the publication, West "doesn't only rap about sex, he's also suggested in the past that he may be addicted to it. He speaks openly about his love of pornography, taking the, err, films with him whenever he travels and discussing his passion on daytime TV chat shows like Ellen DeGeneres'." But he does admit that he's never watched porn with the sound on.
Next: This celebrity got addicted to a relatively new invention. 
24. Michelle Williams can't stop checking her email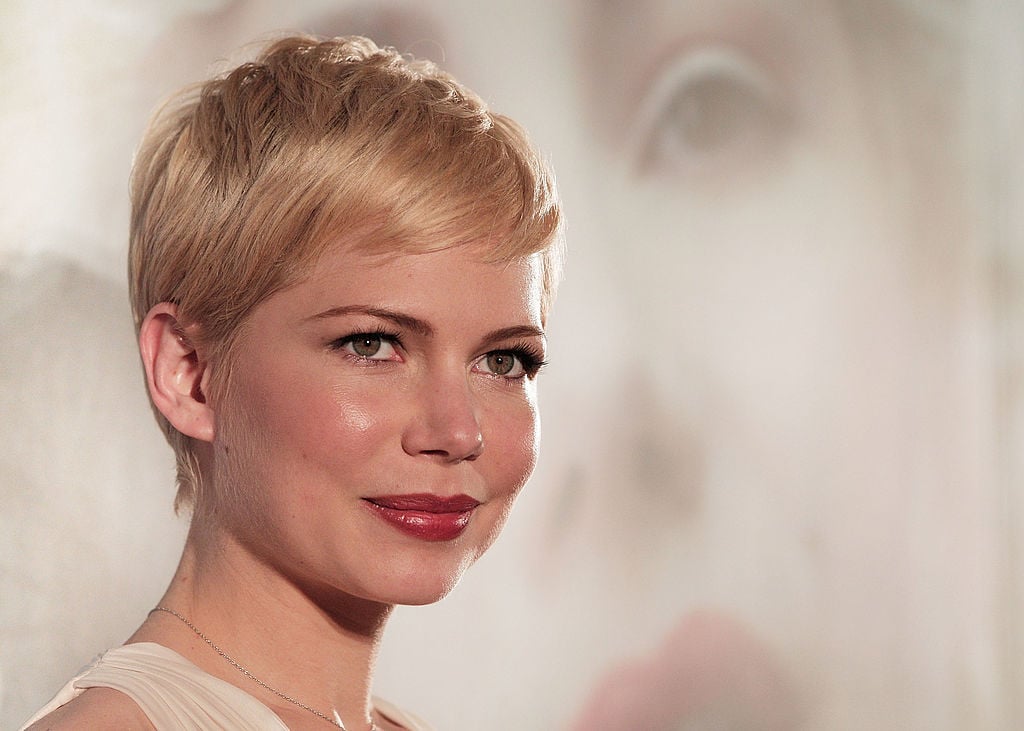 Some people obsessively check their Instagram. Others can't stop looking at Snapchat or scrolling through their text messages. But Michelle Williams told Glamour that she became addicted to her email account. Williams refers to getting to check her email as "a dopamine hit." And even though she once took up letter writing when she didn't have her laptop with her, even that didn't break the habit.
Read more: Michael B. Jordan and More Celebrities Who Still Live with Their Parents
Check out The Cheat Sheet on Facebook!