Blac Chyna Is Getting Her Own Reality Show
Blac Chyna is getting her own reality TV show. The Real Blac Chyna will premiere this summer on Zeus Network, Variety reported. The show will offer a behind-the-scenes look at the model, influencer, and beauty entrepreneur's life — including insight into her relationship with ex Rob Kardashian.

"Everyone has their truths. Some good, some bad and some ugly. At the end of the day we're all human," Chyna wrote when she shared the news about the show with her 15 million Instagram followers. "Follow my journey as a mother, a business owner, a philanthropist and a friend!"

Blac Chyna wants to "set the record straight"

Chyna is promising viewers a look at her "raw, edgy, unfiltered life."

"I am excited to set the record straight on my life, on my terms," she said in a statement.

Chyna and Kardashian went through a messy, high-profile break-up after their daughter, Dream, was born in November 2016. The two later battled over child support payments, though they eventually came to an amicable co-parenting agreement. Chyna also has a 6-year-old son, King Cairo, who she shares with ex Tyga.

While she and Kardashian might have mended fences when it comes to their daughter, her relationship with the family is still tense. The 31-year-old Chyna sued the Kardashians in October 2017, claiming it's their fault her short-lived first reality show, Rob & Chyna, was canceled by E! A trial in that cast is set to begin in February 2020.

Will Rob Kardashian be on the show?

As of now, there's no word on whether Rob Kardashian will appear on The Real Blac Chyna. The 32-year-old has been largely absent from TV since his and Chyna's show was canceled in 2017. He rarely appears on Keeping Up with the Kardashians now, though he did show up in a recent episode where he celebrated his daughter Dream's second birthday.

Kardashian has also said that he now has a "wonderful relationship" with Chyna — whose real name is Angela Renée White — now that they've worked out their custody issues. During an interview with Wendy Williams, Chyna said she planned to ask Kardashian to be on The Real Blac Chyna. But whether their relationship is good enough for him to agree to appear on her show remains to be seen.

How can you watch The Real Blac Chyna?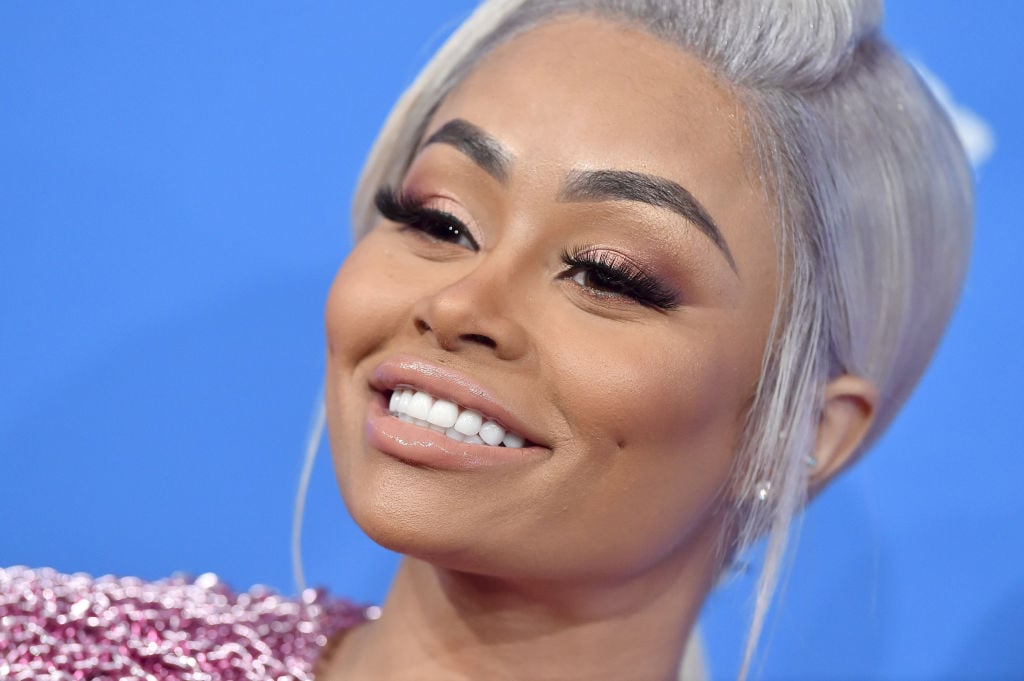 To watch The Real Blac Chyna, you'll need to subscribe to the Zeus Network, a streaming-only platform focused on content from influencers. A subscription is $3.99 a month or $39.99 a year.

Other shows on the network include TiTi Do You Love Me? with BlameItOnKway, A Taste of Dance with Amanda Cerny, and Your Best Life with King Bach. It's also home to the Emmy-nominated series Caught. Zeus was founded by social media heavyweights King Bach, Cerny, and DeStorm Power, along with producer Lemuel Plummer, in order to give influencers a better way to distribute their content.

Chyna is the executive producer of The Real Blac Chyna. In addition to her social media presence, she's the owner of the cosmetics company Lashed by Blac Chyna.
Read more: Ryan Seacrest Now Involved In Blac Chyna's Lawsuit Against the Kardashians
Check out The Cheat Sheet on Facebook!