'Black Lightning' Is Going Through Big Changes in Season 3
Black Lightning is changing. Season 3 will see Jefferson Pierce, also known as Black Lightning, and his daughters Anissa, also known as Thunder, and Jennifer, also known as Lightning, dealing with a growing conflict with the nation of Markovia. The three superheroes will also be unmasked, at least to Agent Odell.
So what other big changes are coming? Well, we don't know everything but we will share what we do know. However, there is one exciting change that fans are likely looking forward to.
What changes are coming in 'Black Lightning' Season 3?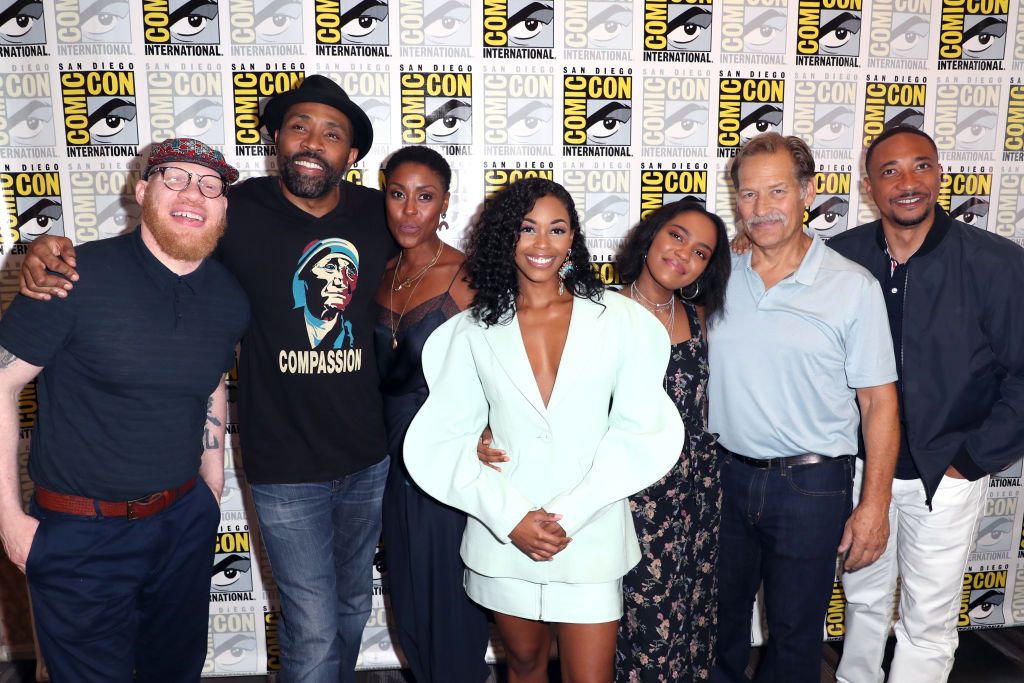 Since Agent Odell knows the Pierce family's secret identities, the city of Freeland will have to do without Black Lightning and Thunder for a while. However, Anissa defies Agent Odell by using her other secret identity of Blackbird, with Gambi's help. Poor Jennifer is probably left alone for a while, at least in the first episode. Yet Jennifer might also defy the agent, time will tell.
Meanwhile, Tobias Whale is locked up in a place where there is seemingly no escape, yet we doubt he'll take this lying down. He will most likely try to escape and he might even succeed. He's very crafty and will no doubt do his best to avoid consequences.
What else can fans look forward to?
Jefferson, at least in the beginning, is doing his best to keep his family, especially his daughters, out of the war with Markovia. Something makes us think he won't succeed in the end, however, especially with Anissa. She will most likely defy her father and try her best to do everything she can to fight for the people of Freeland. Even Jennifer might get involved.
According to Cress Williams, the war with Markovia changes the entire show as we know it. It becomes "larger" and "it's almost more of a global scale and scope." The show is still focused on Freeland, according to the actor, yet it will include a more global threat this time.
What is the change that fans are most looking forward to?
Black Lightning has always existed just outside of the Arrowverse. That is about to change. Though the show will not be contributing an episode of its own to the Crisis on Infinite Earths crossover event, the characters will be appearing in it. So those of you who don't watch the Arrowverse shows such as Arrow and The Flash might want to watch the crossover just to see Black Lightning.
And those of you who are new to Black Lightning, welcome. You won't be disappointed. The show is a great one. How often is it that you see a family of superheroes?
You'll be so glad you watched because all of the members of the Pierce family are ready to help their community. And that's nice to see. Jefferson, Anissa, and Jennifer are truly heroes and so is Lynn in her own way. You should put this on your list of shows to watch, if it's not there already, because you will want to get to know the Pierce family before seeing them in the crossover.
Let's put the Pierce family on the map by watching Black Lightning. And let's all enjoy the changes season 3 will bring to the show.