'Black Lightning': Questions We Have After Season 3 Episode 2
Black Lightning is as action-packed as ever! The second episode of season 3 of the superhero show kept fans on the edge of their seats and left us with many questions to think about. Some of these questions, if we can answer them, might hint at what's to come for the rest of the season.
Spoiler alert time. There are absolutely spoilers for season 3 episode 2 ahead. So if you don't want to be spoiled, now's the time to stop reading.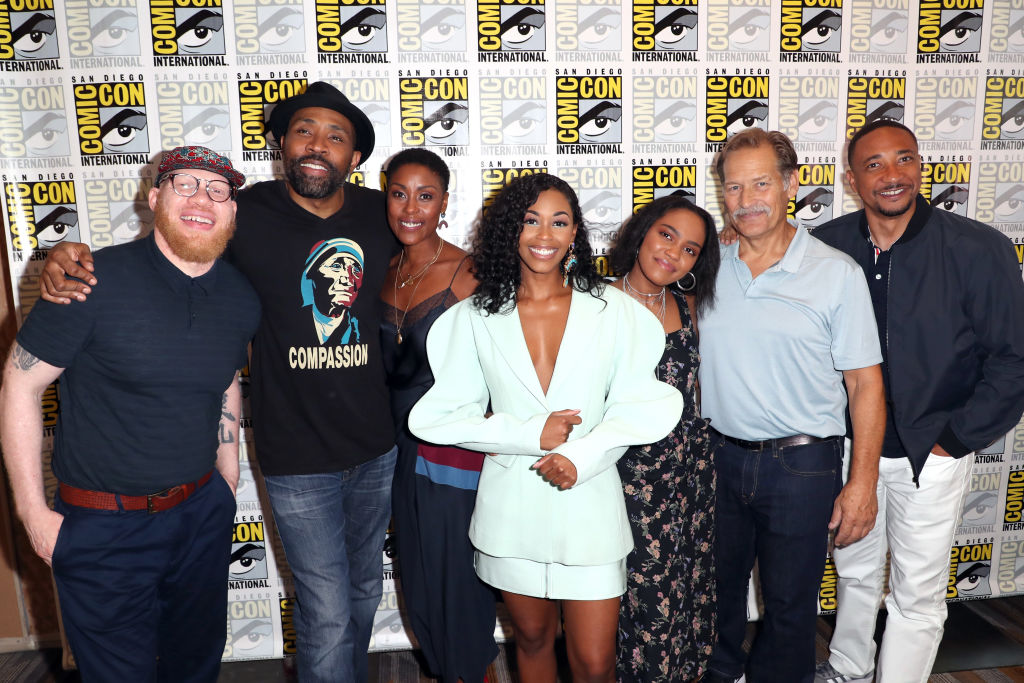 Black Lightning Season 3 Episode 2 included the Pierce family still separated, in more ways than one. Each member of the family had their own struggles this episode. Sometimes this caused disagreements.
Will the teenage girl named Maryam survive and will her powers be important?
Last episode, we were introduced to several new characters, one of them a teenage girl named Maryam. In episode 2, we see her again but things aren't going well. She is sick and asks for help.
Eventually, she gets it in the form of Lynn Stewart, Jefferson Pierce's ex-wife, who is in the ASA facility with him. But will she survive? It's hard to tell at the moment, things could go either way. Yet if she does survive, her powers could be helpful in the war with Markovia or even fighting other evils.
Are we seeing the birth of a new superhero? It's hard to know. Yet she did seem to bond with Jefferson and her powers of blending into any surface would definitely be useful for fighting evil. So will her powers be important in the war to come with Markovia?
Or will there be other evils for her to fight? That remains to be seen, but it's important to ask these questions as pondering them might help you figure out where the show is going from here.
What are the ASA up to?
As we've mentioned before, Agent Odell doesn't seem entirely trustworthy. In Black Lightning season 3 episode 2, he seemed to tighten his grip on Freeland as the town is now under martial law. He also was the cause of tension between Jefferson and Lynn, as the former doesn't trust him. We have to say that not trusting him seems to make sense.
But what is it that the ASA is up to? What is their endgame here? It seems like they might want to create a metahuman army in Freeland but for what purpose? Is it really all about fighting Markovia?
Or is there something more to the story? It's possible that the ASA might be the real evil, or at least an evil that Black Lightning might have to fight.
Are Khalil's/Painkiller's memories really gone for good?
In Black Lightning season 3 episode 2, Agent Odell is shown monitoring someone new. This person is Khalil, who is known as Painkiller. Apparently, his mind has been wiped and he has no memories of the person he once was.
He is given a target to kill by Agent Odell: his mother. So he goes and does what he's told. Yet we can't help but wonder if that's the end of the story. Eventually, he might run into Jennifer, perhaps as Lightning.
Will seeing her bring back memories? Or is Khalil gone for good? It's hard to tell right now but it'll be interesting to see how things go as the season progresses.
We hope that these questions and more will be answered as the show goes on. It will be interesting to see if Maryam survives and becomes important, as well as know exactly what the ASA is up to and if Khalil/Painkiller will regain his memories.