'Black Lightning': Wayne Brady To Appear As Gravedigger
For those of you unaware of the CW's newest superhero series, Black Lightning follows Jefferson Pierce and his family. Pierce and his two daughters Anissa and Jennifer are superheroes. It's interesting to see a whole family fighting evil.
Now that family may have another evil to fight. Wayne Brady is set to join the cast as a Markovian called Gravedigger. The Markovians seem to be the bad guys this season, at least for now.
Who is Wayne Brady portraying in 'Black Lightning'?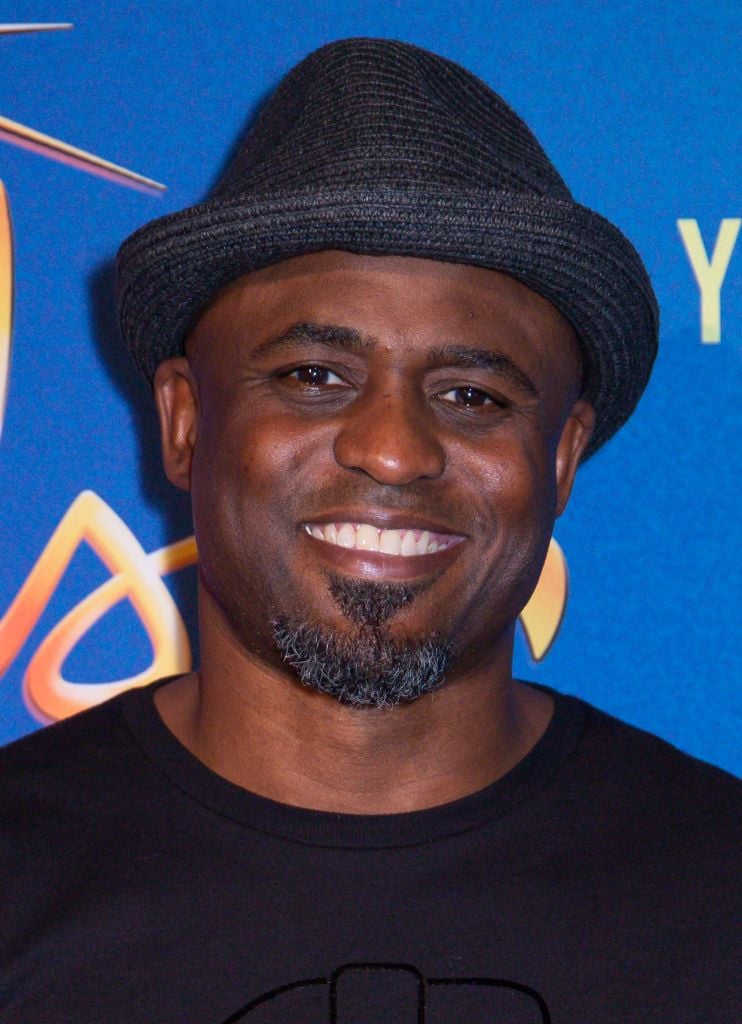 The role of Tyson "Gravedigger" Sykes will be a recurring one. According to Deadline, the character is "described by producers as a World War II-era member of the U.S. military who was transformed into a superhuman fighting machine through secret laboratory experiments." After the war, the metahuman moved to Markovia. He now lives there and wants to "create a sovereign land for metahumans."
Sounds somewhat villainous to us! Yet in a strange way, it makes sense. Metahumans do not always fit in within regular society, so wanting a place to fit in is quite a normal desire. Yet the answer is probably not to move to the mysterious nation of Markovia and start calling yourself Gravedigger.
The name itself is very sinister and makes us wonder what the man's motivations could be.
Who is Wayne Brady anyway?
Brady is mainly known as the host of CBS' Let's Make A Deal and as a cast member in Whose Line Is It Anyway? He has also appeared in shows like How I Met Your Mother and movies like Going to the Mat. On Let's Make A Deal, he is a very popular host, known for his charming nature.
He was also a very popular cast member in Whose Line Is It Anyway?, winning an Emmy for his work in the show in 2003. Brady is also known for voicing one of the main characters in the children's show Sofia the First. The show follows the adventures of a young girl named Sofia, who becomes a princess when her mother marries a king.
What could Brady bring to the show?
Wayne Brady is obviously a talented actor. Not only is he popular, he's award-winning. He could possibly bring a comedic element to the show as he is also a comedian.
Though he may not, as he is playing an antagonist. He is no doubt capable of serious acting as well, which will likely be required in Black Lightning. The show is lucky to have such a versatile actor.
Fans can look forward to seeing Brady as Gravedigger in early 2020, according to Deadline. He will bring his immense talent to the show. And fans will probably enjoy his performance a lot, even though he is an antagonist for Black Lightning. We're looking forward to 2020 for the great performances by Wayne Brady.
Hopefully, you are too. Let's all look forward to more Black Lightning, now that the show is back. If you've seen Brady in anything, you can attest to his talent. He is likely looking forward to fans seeing his performance as the villain Gravedigger.
We're looking forward to it as well.