'Black Mirror' Season 5 Is Almost Here and We Are Beyond Excited!
Fans of Black Mirror have something to look forward to tomorrow. The fifth season of the show will start streaming on Netflix June 5.
Like a number of so-called "Netflix" shows, this anthology series did not originate with Netflix itself. Just as You actually originated with Lifetime before becoming "a Netflix show," Black Mirror originated elsewhere before Netflix brought it to the masses. Specifically, it came from British TV. The series first appeared on Channel 4 in the United Kingdom in December 2011, running for two seasons before Netflix grabbed it.
We'll detail what the new series will be and dive into how Black Mirror began to reflect our world in the US.
What's ahead for Season 5 of 'Black Mirror'?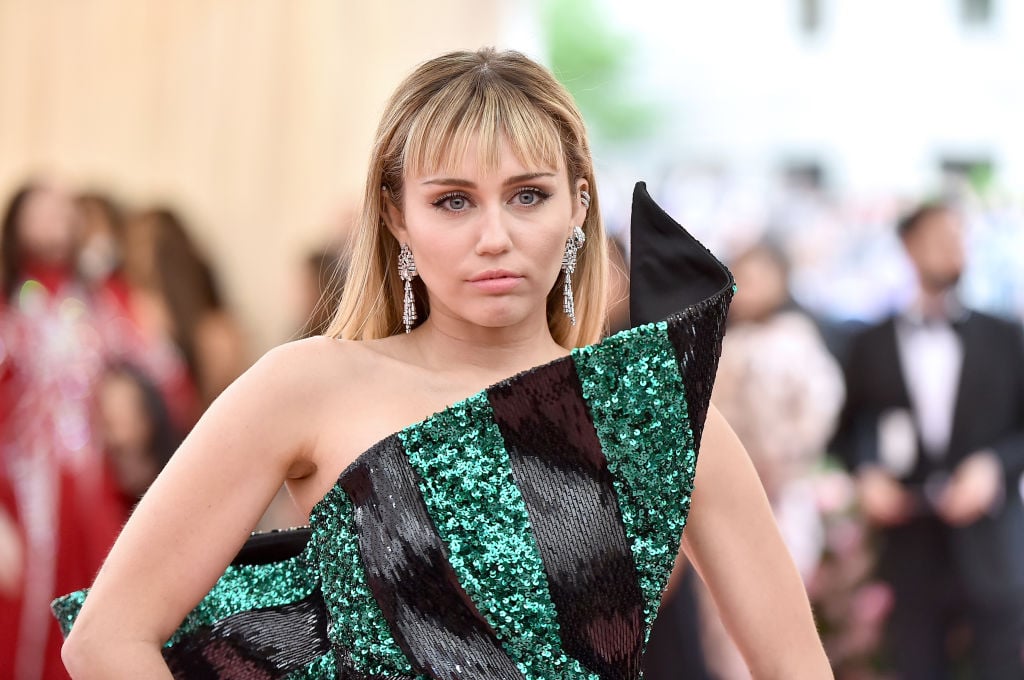 Miley Cyrus will headline the new season. While some may fear some Hannah Montana vibes, fans should know that Black Mirror takes nothing at face value. Variety notes that Cyrus "appears to be taking part in a meta storyline, as she portrays a performer with thousands of fans who appear to have undergone a transformation in order to rise to a higher level of fame."
And yes, the new season will again include the Bandersnatch technology that allows the viewers to control the action, rather like the choose-your-own-adventure books. In fact, the reason season 5 has taken this long to arrive is because of the time-intensive process the technology requires.
Creator Charlie Brooker said: "While we were making it we kept saying, 'We'll never do this again.' And then I guess, perhaps like childbirth, you block out the pain and approach it a second time!"
'Black Mirror' Season 5 episode synopsis
Here are the descriptions of the first three shows, as stated by Netflix:
Smithereens: A cab driver with an agenda becomes the center of attention on a day that rapidly spirals out of control. Cast: Andrew Scott, Damson Idris, Topher Grace.
Rachel, Jack and Ashley Too: A lonely teenager yearns to connect with her favorite pop star – whose charmed existence isn't quite as rosy it appears. Cast: Miley Cyrus, Angourie Rice, Madison Davenport.
Striking Vipers: Two estranged college friends reunite in later life, triggering a series of events that could alter their lives forever. Cast: Anthony Mackie, Yahya Abdul-Mateen II, Nicole Beharie, Pom Klementieff, Ludi Lin.
How did 'Black Mirror' come about?
Having worked on Dead Set, a zombie-based drama series, Brooker decided around 2011 that he wanted to create an anthology series like The Twilight Zone. Note only was Zone legendary, but it and similar anthology series like Night Gallery proved to be fertile calling cards. The director of Zone's famous Nightmare at 20,000 Feet episode was directed by Richard Donner of Superman and Lethal Weapon fame. Steven Spielberg's first professional job was an episode of Night Gallery starring Hollywood legend Joan Crawford as a blind woman trying to regain her sight.
But with Black Mirror, Brooker wanted specifically to consider how modern day technology like smartphones and tablets really influenced us. In the past, people said that inventions like the radio and TV drew people together, but now they mourn how technology actually seems to be driving people apart, with increasingly fragmented audiences and rancorous debates.
Brooker said: "The 'black mirror' of the title is the one you'll find on every wall, on every desk, in the palm of every hand: the cold, shiny screen of a TV, a monitor, a smartphone."
Business Insider ranked all 19 episodes of the series so far, (we have our list too) naming USS Calister from season 4 as the best. The site wrote: Toxic fandoms reached new heights this year, specifically in terms of the "Star Wars" franchise, so it's no better time than to revisit 'USS Callister,' which explores what would happen if that toxicity were given the ultimate outlet: a game that puts you in a Star Trek-inspired digital space."