'Black Mirror' Seasons Ranked From Best to Worst
One of the great things about Black Mirror is that you don't have to watch the episodes in order to follow along. Each episode stands alone, so you're free to jump around, but you may not want to stop and search after every episode- so watching an entire season is a good compromise. If you feel like binging on Black Mirror, but aren't sure which season to choose, here's our list of all five seasons (plus Bandersnatch) ranked to help you out.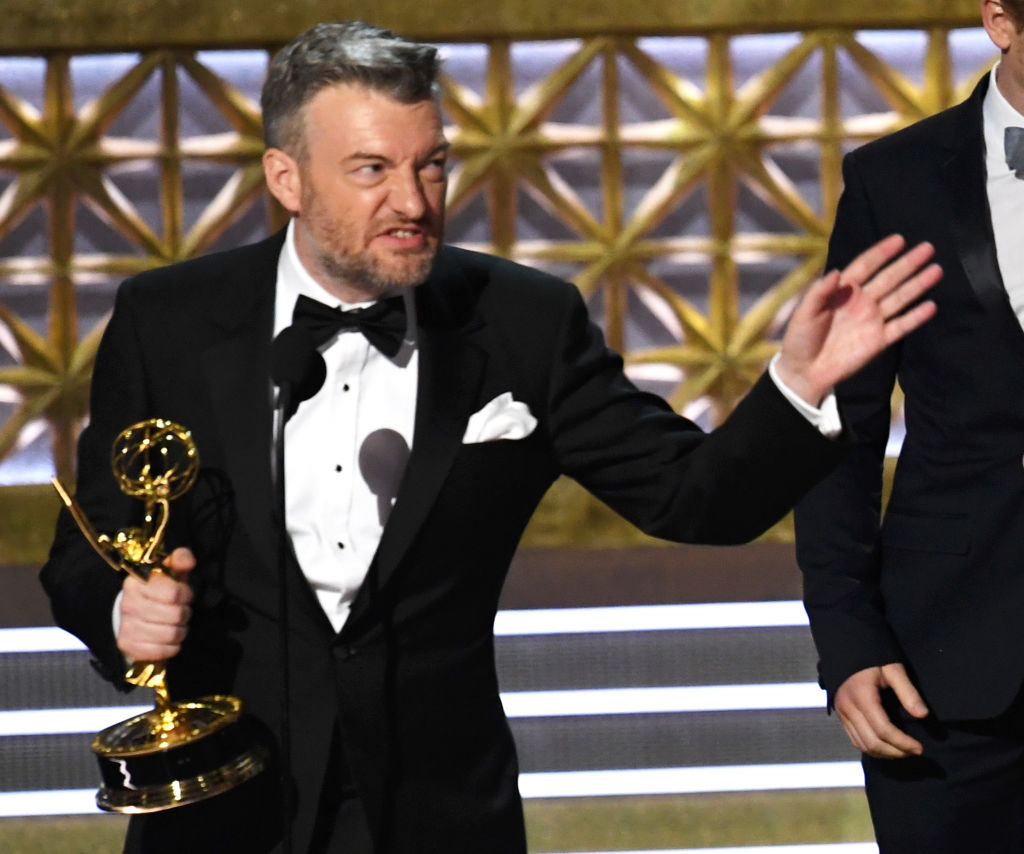 Most online lists rank episodes of Black Mirror, not seasons. We've compiled those lists, to see which seasons have the most episodes in the top ten best, and which seasons have the most episodes listed as the worst. Here are our results, from best to worst.
Season One
Black Mirror's debut season blew viewers away from the very first episode. Although it's only three episodes long, every storyline made multiple "best of" lists.
The National Anthem asked the question, how far would you go to save a life? And shocked viewers by forcing the Prime Minister to have sex with a pig.
The next episode, Fifteen Million Merits, gave us a peek at a future ruled by reality TV and game shows, where humans are all just cogs in systems of merits.
Finally, the last episode asked what the world would be like if every moment and detail in our lives was recorded, in The History of You.
The first season exemplified what Black Mirror is all about, asking the hard questions and putting people in uncomfortable situations.
Season Three
This season opens with a standout episode, Nosedive, where we're introduced to a world ruled by your social media score. With China's implementation of the "Social Credit Score," this episode seems especially relevant to our current world.
One of the longest seasons, with six episodes, every storyline is a favorite with someone. San Junipero tests the bonds of love, forged over a nostalgic idea of what life could be like after death. Playtest questions how far augmented reality games can go, and Shut Up and Dance puts a teen in a very uncomfortable situation when he realizes someone recorded a very private moment.
Season Four
Another six-episode series, season four opens with a favorite of many, including the show's creators, USS Callister. There are even rumors the episode may become a spin-off series. The season continues by asking, what if we could put a child lock on life, and explores the pitfalls of online dating.
Bandersnatch
The first choose your own adventure TV show, Bandersnatch kept us occupied for hours choosing different paths and endings for a young video game developer. Because of the interactive nature, most people enjoy it quite a bit, but it does lack some of the intrigues of other episodes.
Season Two
Fans seem to agree that season two had some great episodes, like Be Right Back, where the characters are able to stay in touch with loved ones, even after death. However, this season didn't have the "Wow" factor of some of the other seasons that ranked higher. The Waldo Moment, in particular, seems to be a disappointment to fans.
Season Five
The most recent season of Black Mirror lacked some of the complexity that fans have come to expect. Rachel, Jack, and Ashley Too, the episode starring Miley Cyrus, especially seemed shallow. One viewer even described it as "a very dark and weird episode of Hannah Montana." Despite this, season five still held our attention and made us eager for more.
Netflix hasn't announced a release date for season six yet- or if there will even be a season six. Hopefully, the last series wasn't an indication that the creators are running out of ideas. Fans are still anticipating more episodes, with the hope that they'll return to the classic Black Mirror.