'Black Mirror': What Each New Trailer Revealed About Season 4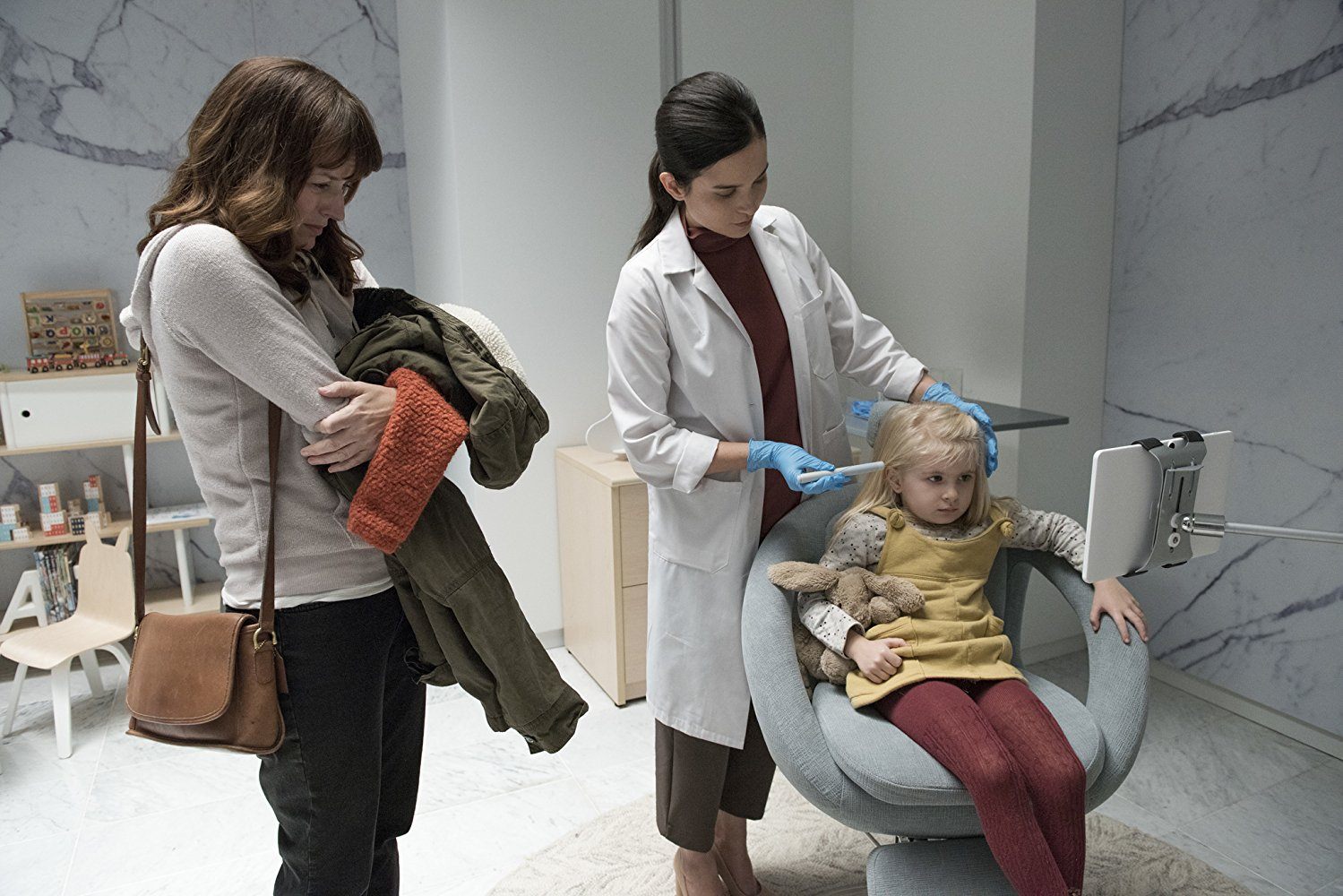 The acclaimed anthology series, Black Mirror, is returning to Netflix with its fourth season this month. Fans of the U.K. show were pleased with how the streaming service chose to pick up and continue with Charlie Brooker's dark perspective on technology, and one episode, "San Junipero," even won an Emmy.
We've had a few teases here and there about what's to come when Season 4 hits Netflix on Dec. 29, 2017, but now we officially have not one, not two, but seven trailers. Here's a look at each of them, and what we've learned from them about the upcoming six episodes.
Episode No. 1: 'Arkangel'
The first episode features a parent's worst nightmare: Their child has gone missing. Rosemarie DeWitt (La La Land) stars as the mother in question, who, after recovering her 3-year-old, Sara, begins to suspect something has changed in her daughter.
Obviously, exactly what happens is still a mystery, but there are clues in the form of blank stares, barking dogs, and (ick) needles being inserted into the child's head. The episode is directed by Jodie Foster, and Suicide Squad's Dr. Van Chris (Matt Baram) will again play a doctor.
Episode No. 2: 'USS Callister'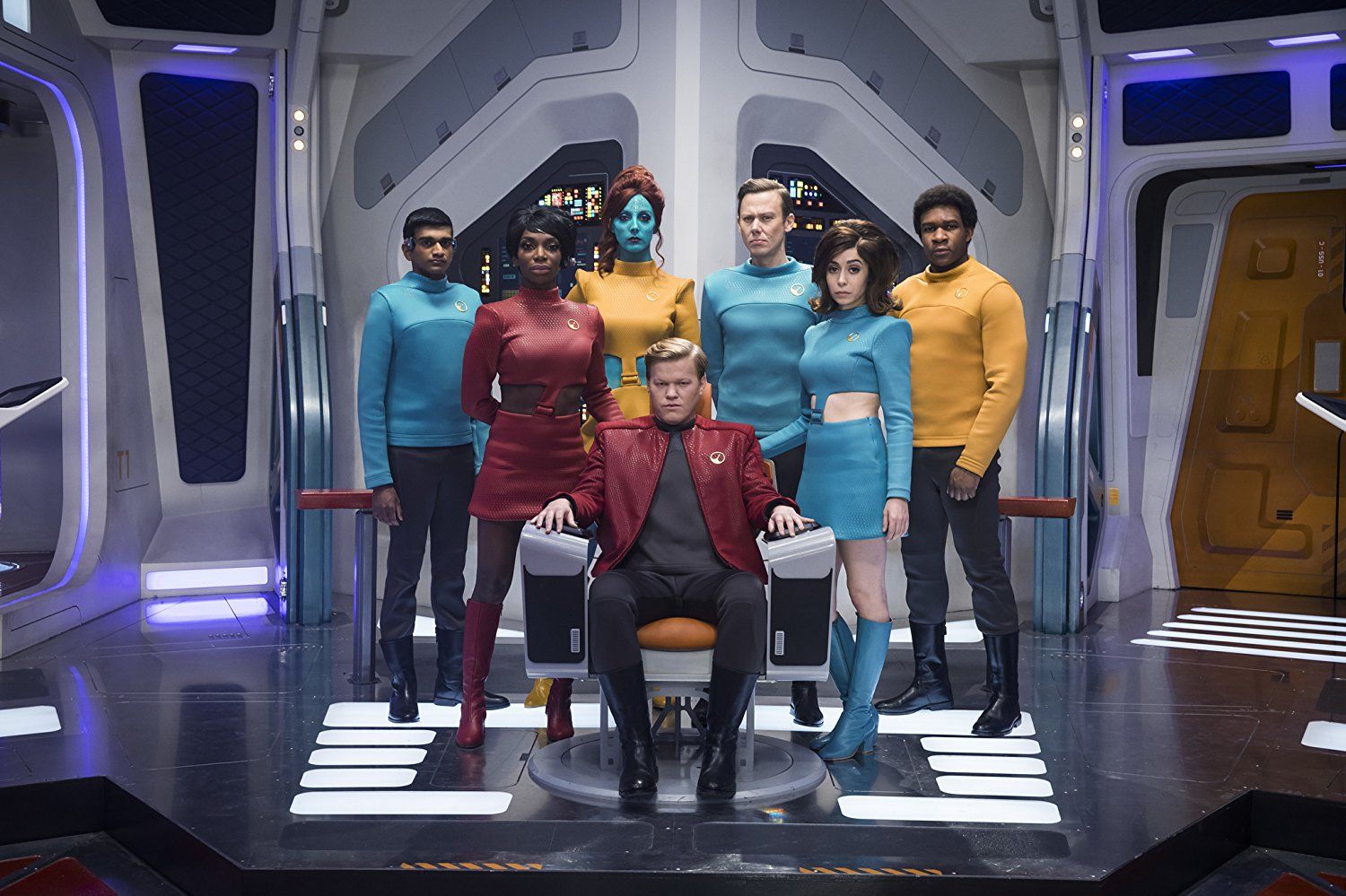 We already knew quite a bit about the second episode, "USS Callister," which Netflix has been promoting heavily for months now. In fact, The Cheat Sheet previously spoke with several actors in this Star Trek parody.
The comedic nature of the spoof is made even more abundant in the trailer, but Black Mirror fans know there must be something deeper lurking underneath the humorous facade. This star-studded episode features Jesse Plemons (Fargo), Cristin Milioti (How I Met Your Mother), Jimmi Simpson (Westworld), and Michaela Coel (Chewing Gum).
Episode No. 3: 'Crocodile'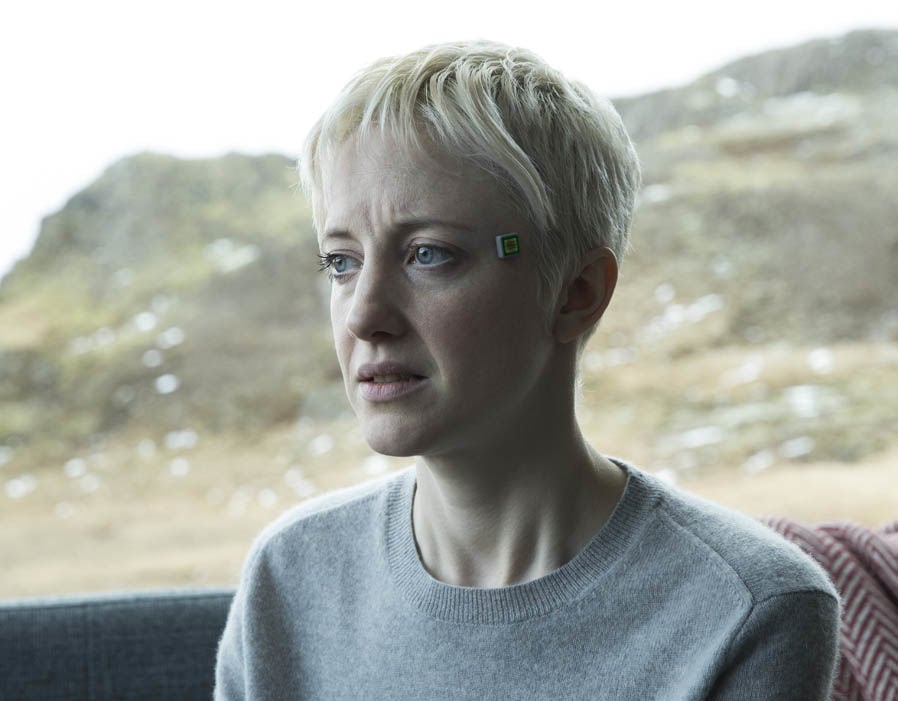 On Nov. 26, the trailer for "Crocodile" was released. Starring Andrea Riseborough (Bloodline) and Kiran Sonia Sawar (Legends), the episode appears to deal with the subjectivity of memory.
The trailer reveals a few things: No. 1, the plot surrounds figuring out the details of an accident; No. 2, the characters will use a device that accesses memories; and No. 3, there's definitely going to be a blurring of what is considered "private stuff" and what is needed to solve the case. Another interesting note: While Riseborough is credited first as Mia, Sawar is credited with the same name and is responsible for the voiceover that plays throughout the trailer.
Episode No. 4: 'Hang the DJ'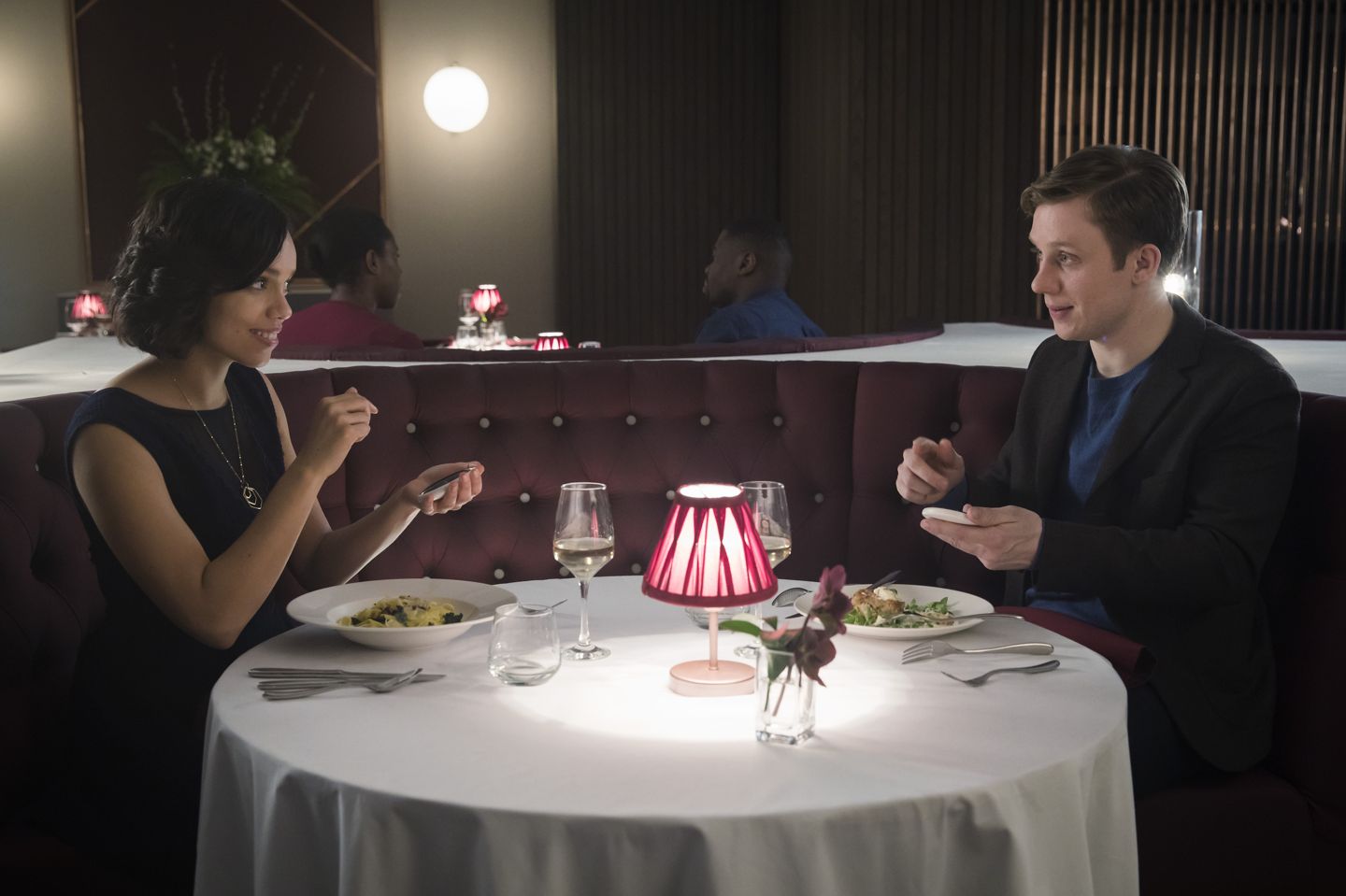 Despite its dark undertones, we've seen quite a bit of romance on Black Mirror. And while none will ever come close to the love story in "San Junipero," "Hang the DJ" appears to have an interesting take on dating and technology.
In the trailer, we see our couple, played by Georgina Campbell (Broadchurch) and Joe Cole (Peaky Blinders) utilizing a dating app, which tells them their relationship "expires" in 12 hours. Though the program alleges to guarantee true love, our pair seems disappointed, and perhaps we'll see them eschew this suggestion.
Episode No. 5: 'Metalhead'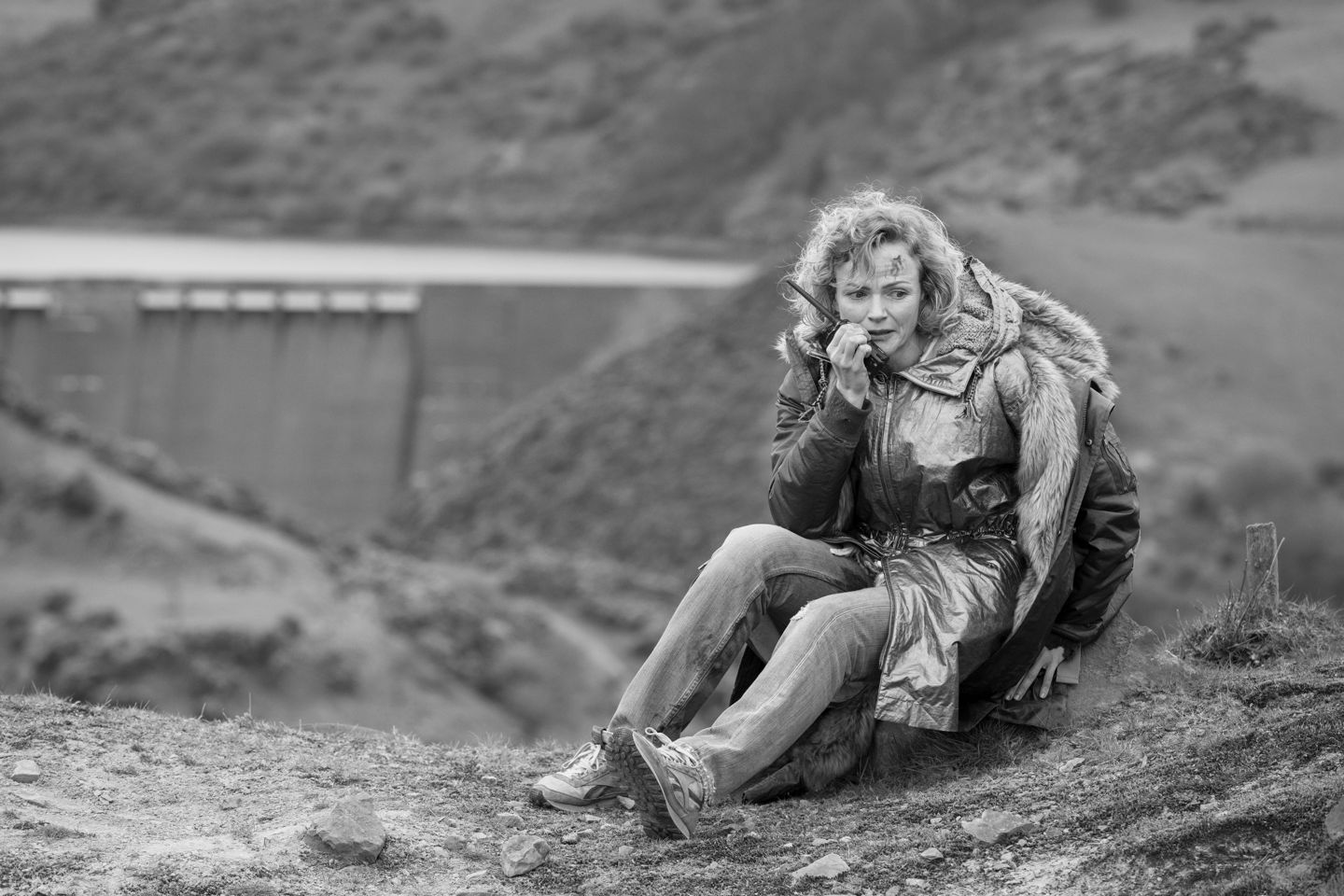 The fifth episode of the season, "Metalhead," is peak scary Black Mirror. However, it skews from the norm just slightly, as it's shot entirely in black and white.
Directed by David Slade (Hannibal, Hard Candy), we see The Theory of Everything's Maxine Peake playing a woman on the run from a dog — that's likely not just any dog. "If I don't make it back, I love you all," she says ominously at the end of the trailer.
Episode No. 6: 'Black Museum'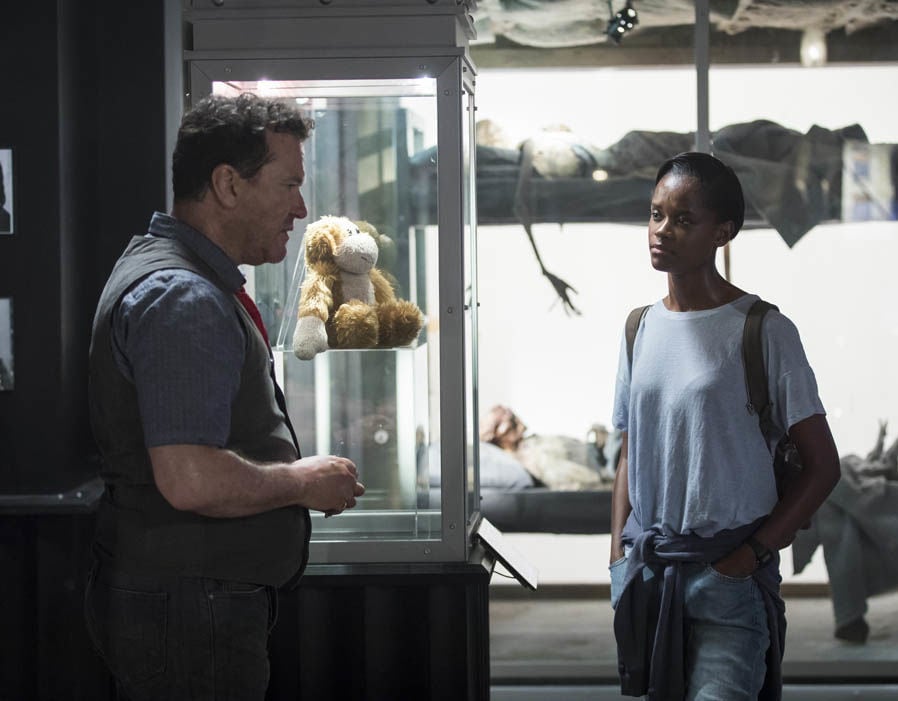 "How long can happiness realistically last anyhow?" This is the line out of Rolo Haynes' (Douglas Hall, The Night Manager) mouth as he stares creepily at his museum of "authentic criminological artifacts."
Haynes narrates the trailer as he shows a young woman played by Letitia Wright (Black Panther) the disturbing exhibits. We see flashes of prisoners and various depictions of pain conducted by different people, which leads us to believe that this will be an episode with a few stories in it, leading up to whatever the ominous "main attraction" is.
All of Season 4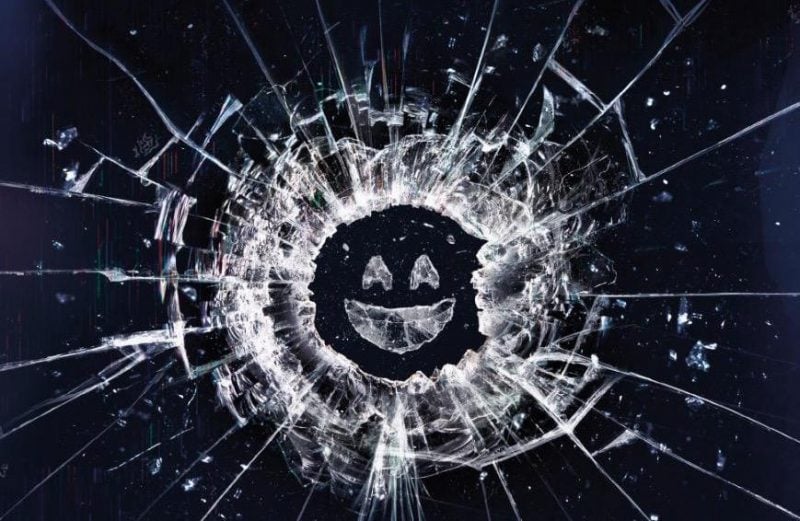 Finally, there is an official two-minute trailer with scenes from each episode. And fortunately, it offers a little bit of new information that can't be seen in the individual trailers.
First, we see Riseborough in Crocodile, speaking about the environment and pouring herself a glass of wine. We also see a darker side to "USS Callister," with Simpson's character telling Milioti's Lieutenant Cole "it's more like a waking nightmare," while Louis Armstrong croons "What a Wonderful World" and an automated voice repeatedly says, "everything happens for a reason."
Check out The Cheat Sheet on Facebook!