'Black Panther 2' May Feature 2 Black Panthers: T'Challa and Shuri
Black Panther 2 has some mighty big shoes to fill, considering its predecessor was a Best Picture nominee at the Oscars. The movie combined stunning visuals and expertly executed action sequences with sociopolitical relevance, raising questions about the preservation of identity and the West's views of Africa and African culture. A smash superhero movie with some sizzling subtext, the sequel has some high expectations to reach.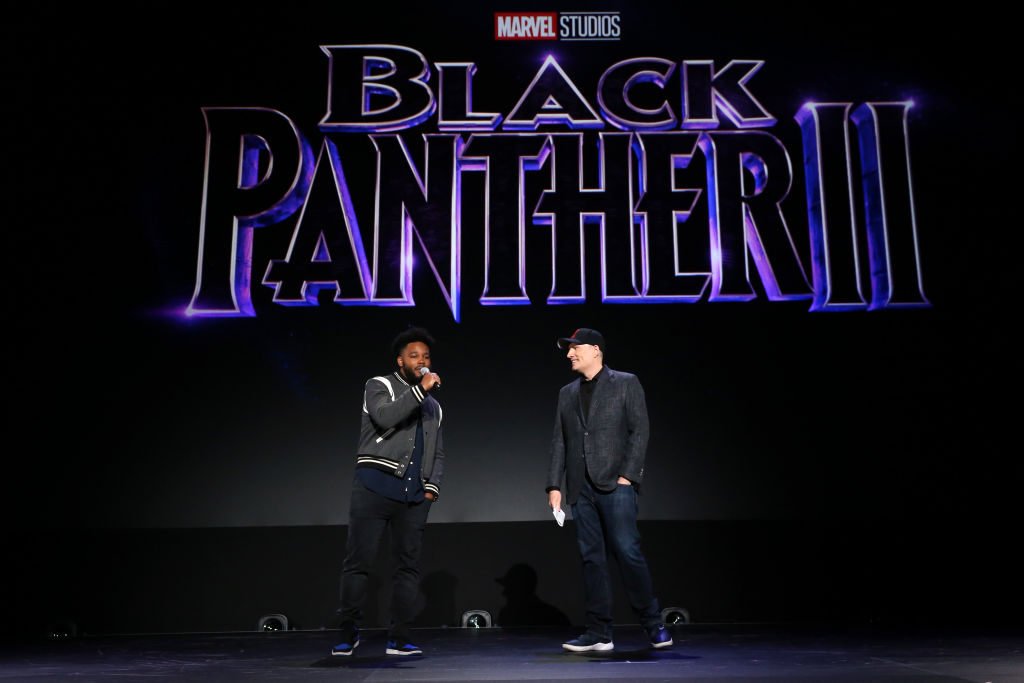 As of now, rumor has it — according to Marvel insider Charles Murphy — that Doctor Doom will come to face off against Black Panther in the upcoming installment. Looking to expand his empire, Doctor Doom will invade parts of Africa, meeting a formidable foe once he reaches Wakanda. However, this isn't the only rumor gaining steam. 
Considering Black Panther 2 may segue into Phase 5, priming Doctor Doom to become the MCU's next big bad, it should come as no surprise that T'Challa may need a little assist in combating the evil mastermind. And, following the comic book plot trajectory, recent reports indicate that Shuri will become the next Black Panther. 
Shuri to become the next Black Panther; T'Challa to focus on royal duties
According to We Got This Covered — relying on the same sources who knew the real Mandarin would be the villain in Shang-Chi and that Marvel was rebooting the Inhumans, both of which have seen been confirmed — Shuri will step up to the plate as Black Panther at some point in the franchise.  
Whether this will happen in Black Panther 2 or 3 remains unknown; however, it's likely that Marvel will build a solid foundation for this narrative transition; meaning, Shuri may come to fight alongside T'Challa in Black Panther 2, learning his combatant ways, yet continuing to outpace him in terms of technological and scientific advancements akin to battle. 
A slow transition
We Got This Covered noted that T'Challa will come to focus on his royal duties, leaving the Black Panther responsibilities open for Shuri. In the comics, Shuri does take on this role, as it is a dream of hers, and she comes to fulfill it rather quickly.
Seeing her prepare for or begin to take on Black Panther duties in the second installment would not be crazy or unfounded. Shuri has already proven herself as a brave warrior in the last few movies; however, an abrupt relinquishing of the mantle seems unlikely. 
Similar to the presumptions surrounding Thor: Love and Thunder, T'Challa and Shuri will likely team-up to take on the next bid bag guy — whether it's Doctor Doom or someone else — before T'Challa transitions into a leader focusing on his responsibilities as King, leaving Shuri — having already fought with assistance — to take on supervillains by herself.
The above narrative would also set Shuri up to appear in future Avengers movies and/or as part of Captain Marvel's A-Force, which all fans would love to see.