Before 'Black Panther': 5 Best Chadwick Boseman Films (So Far)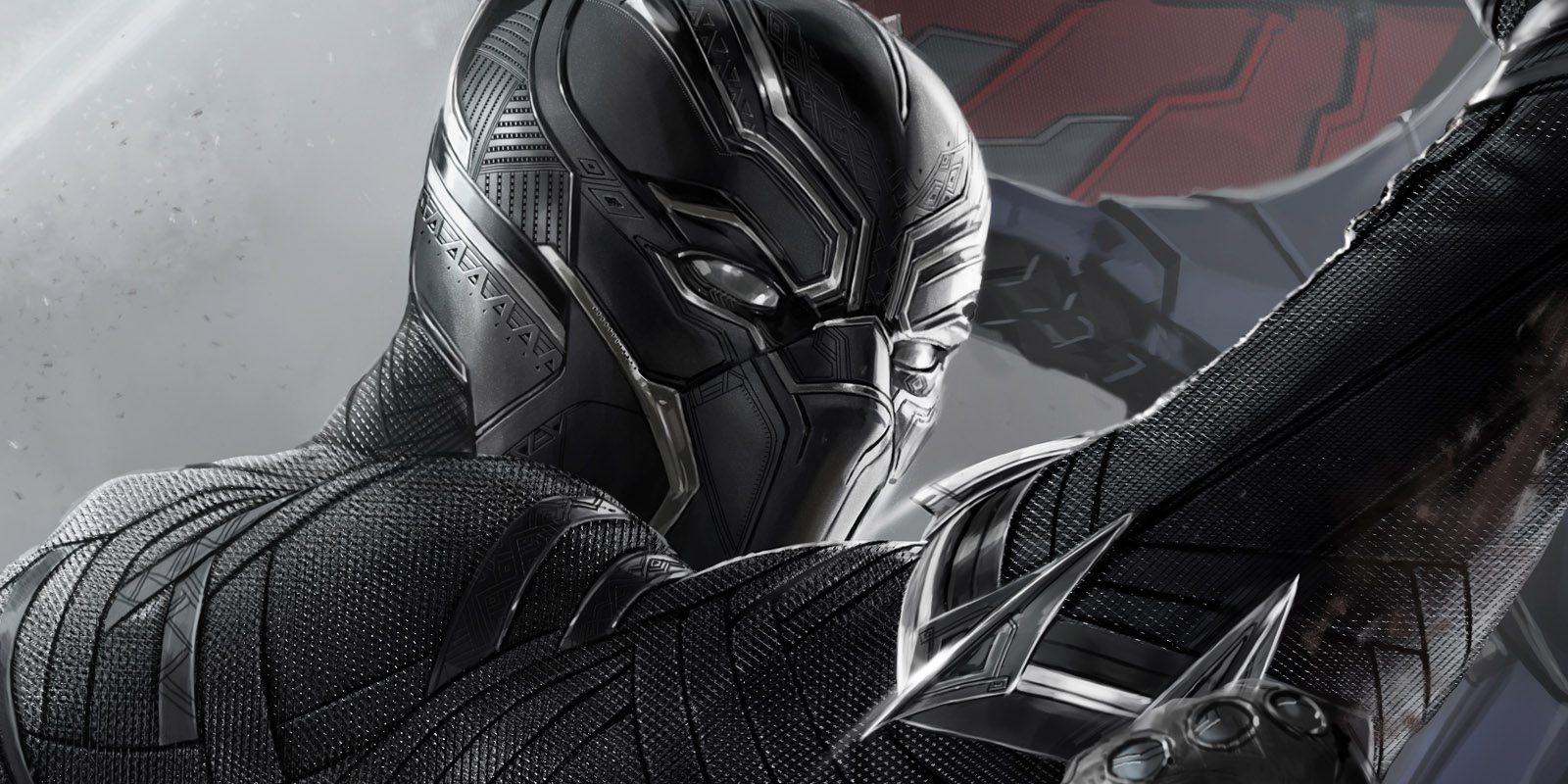 Marvel Studios hit yet another home run with Captain America: Civil War, a film which many are claiming is among the best installments to date in the Marvel Cinematic Universe. In addition to featuring memorable appearances by many established heroes from throughout the MCU, the film marked the introduction of the third big-screen version of Spider-Man and the live-action debut of T'Challa, aka Black Panther (Chadwick Boseman).
The latter character plays an integral role in the story, which pits him against characters like The Winter Soldier (Sebastian Stan) and Captain America himself (Chris Evans). Fans still have a full two years to wait until director Ryan Coogler brings Black Panther's solo movie to theaters. However, Boseman has already appeared in a handful of memorable films that moviegoers may wish to check out.
1. The Kill Hole (2012)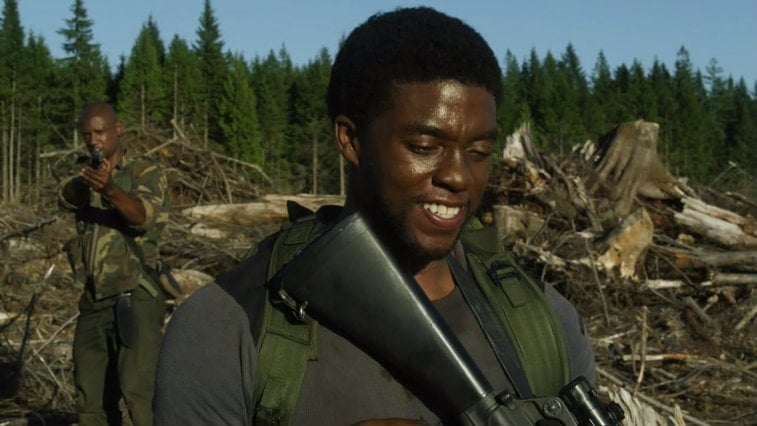 After making his film debut in 2008 historical sports drama The Express, Boseman starred as Lieutenant Samuel Drake in this action thriller. The actor plays an Iraq veteran whose attempts to readjust to civilian life are thwarted when he is presented with a deadly new mission. While director Mischa Webley's film is certainly the most obscure title on this list, it's notable for its effectiveness in establishing Boseman as a compelling leading man and its depiction of the ambiguous morality inherent in war.
2. 42 (2013)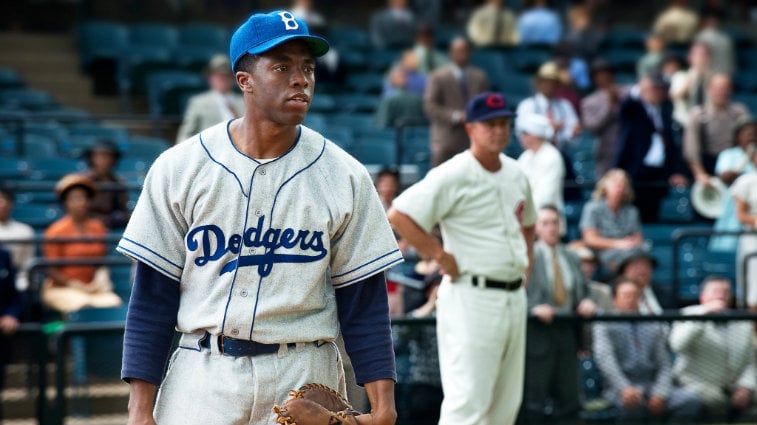 This major Hollywood release served as mainstream moviegoers' first introduction to Boseman's onscreen charisma and established his skill in bringing iconic real-life figures to life. Directed by Brian Helgeland (Payback), 42 stars Boseman as pioneering professional baseball player Jackie Robinson, whose signing with the Brooklyn Dodgers made him the first African-American player to cross racial boundaries. The actor earned tons of praise for his powerful breakthrough performance, and the film earned more than double its budget at the box office.
3. Draft Day (2014)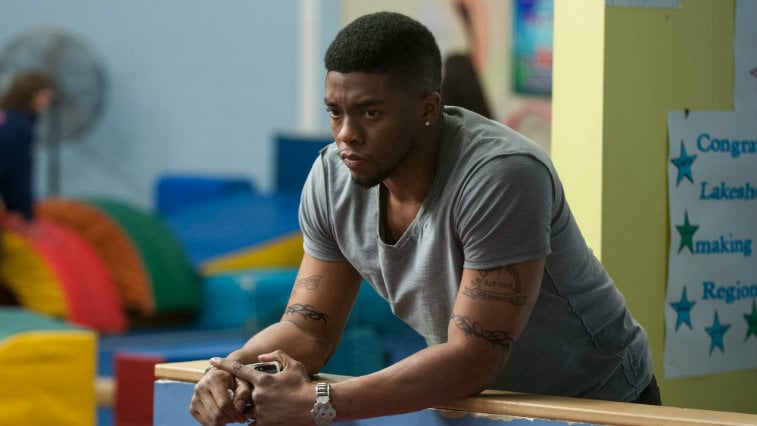 This Ivan Reitman-directed drama stars Kevin Costner as the general manager of the Cleveland Browns, whose team ends up snagging the number-one NFL draft pick. Boseman has a supporting role as a linebacker in contention for the draft, and while he doesn't have as much screen time in Draft Day as in most of the other films on this list, it's clear that the film is a stepping stone for a much more ambitious career still to come.
4. Get on Up (2014)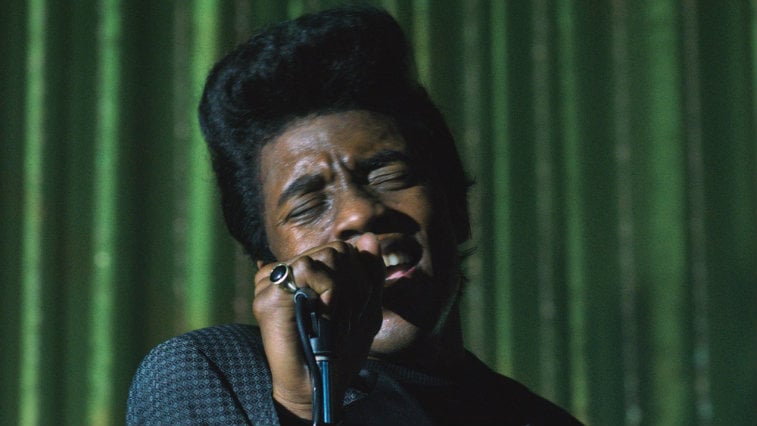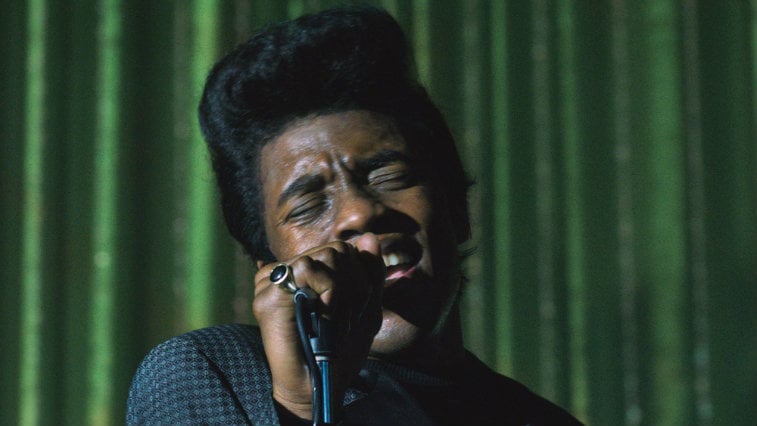 For the second time, Boseman steps into the shoes of a legendary man. In director Tate Taylor's (The Help) film, Boseman plays singer James Brown with such ferocity and power that it's easy to see why the star was often cited as the single best thing about the film as a whole. In many respects, Get on Up represents a star-making turn for Boseman, and though it didn't light the box office on fire, it certainly cemented the actor's status as one to watch.
5. Gods of Egypt (2016)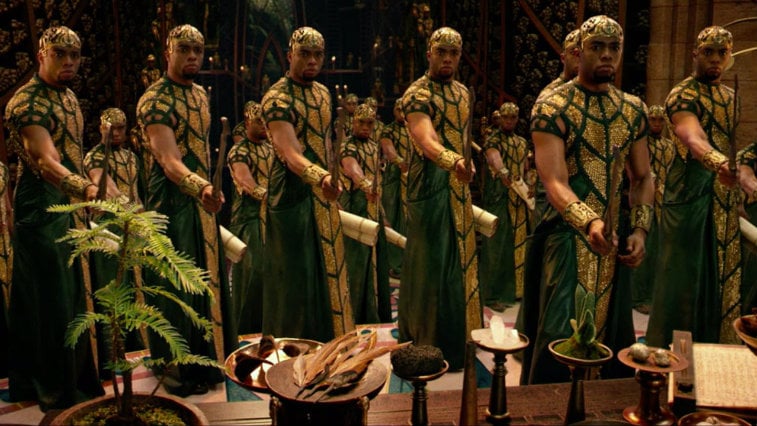 This Alex Proyas film was met with critical derision and disappointing box office when it hit theaters earlier this year. However, Boseman's role as Thoth — the Egyptian god of wisdom — remains a highlight. Amidst the CGI madness and wooden performances, the actor's supporting turn helps elevate the material every second he's onscreen and further proves that Boseman can command the screen like few actors working today.
Follow Robert Yaniz Jr. on Twitter @CrookedTable
Check out Entertainment Cheat Sheet on Facebook!