'Black Panther': Chadwick Boseman Says This Was More Important Than Making A Billion Dollars
Chadwick Boseman stars in his first movie outside the Marvel Cinematic Universe since Black Panther this month. After playing T'Challa in Black Panther, Avengers: Infinity War and Avengers: Endgame, Boseman plays a New York policeman in 21 Bridges. We'll have more with Boseman on 21 Bridges when the film opens November 22, but while talking about his new film, Boseman reflected on the impact Black Panther made.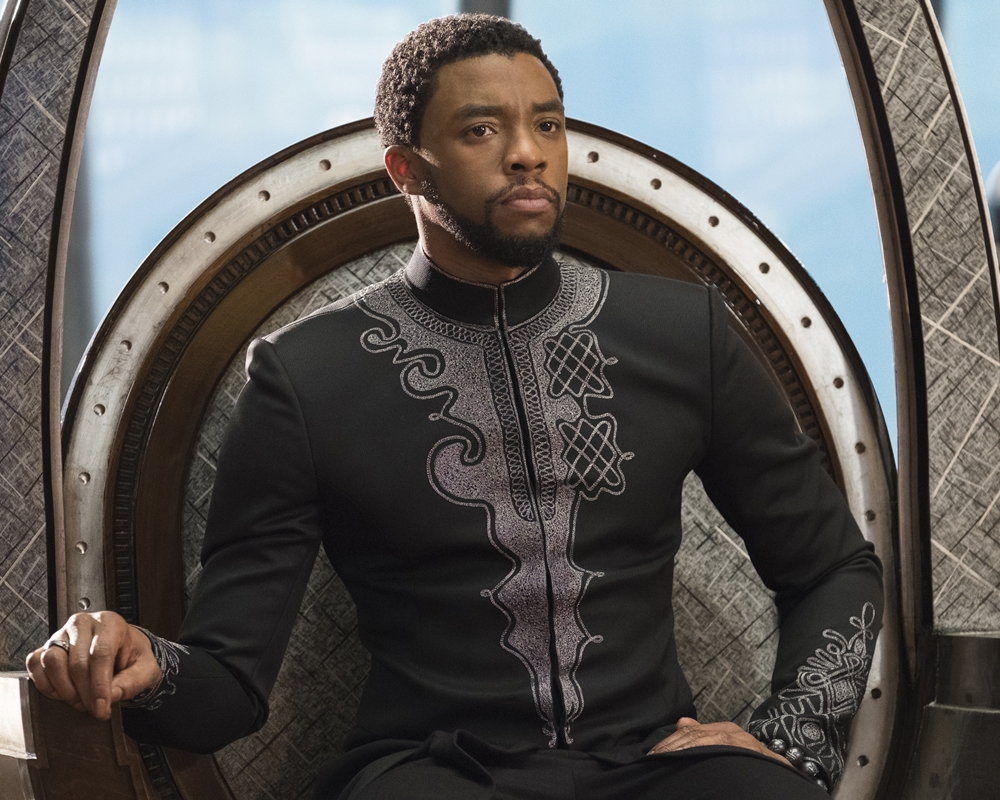 Marvel fans were waiting for a Black Panther movie for so long, when it finally arrived in 2018, it became one of the biggest Marvel movies ever, topping even some of the Avengers movies. It made over one billion dollars worldwide, which was a landmark both for comic book movies and for movies starring black ensembles from black directors. Chadwick Boseman played T'Challa in the film and the greater Marvel Cinematic Universe, but the box office milestones weren't even the most important part of Black Panther to him.
It was an honor just for 'Black Panther' to be nominated
Many artists say they don't make movies for the critics, they make them for the fans. Many also say it's an honor just to be nominated. Indeed, it was a major milestone for Black Panther to be nominated at the Oscars, and it won three!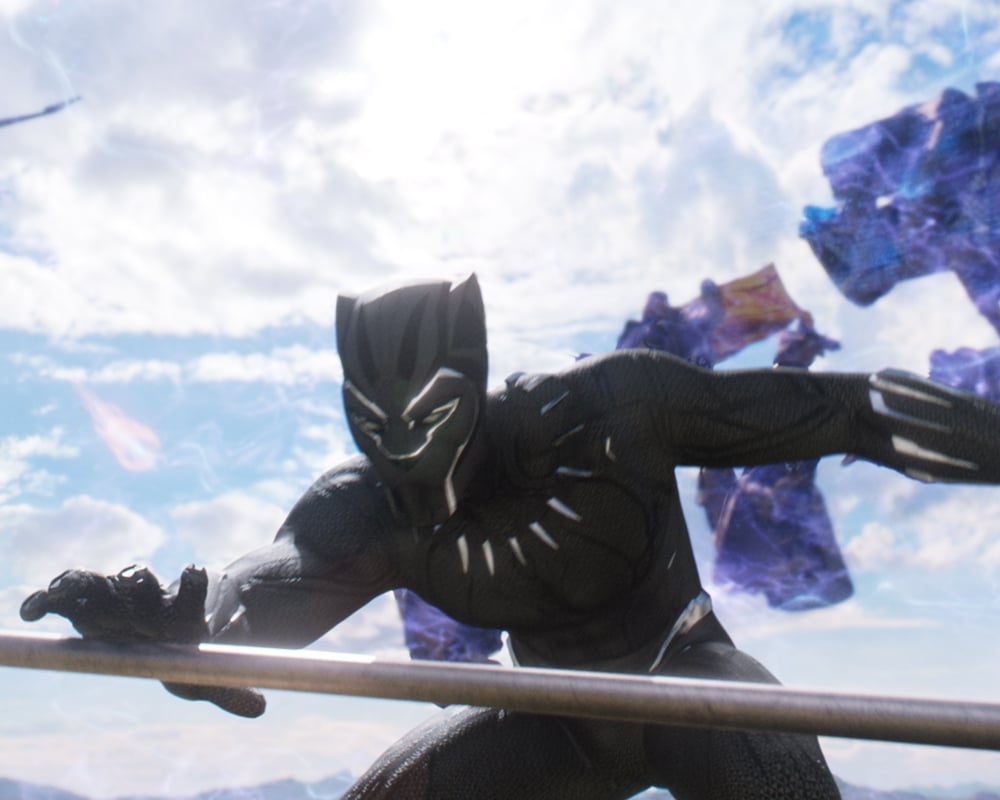 "It's not even the success, it's just the impact of Panther is more important than the amount of money it made or whatever," Boseman said. "Even that it was part of an awards campaign, which is not a normal thing for a superhero movie. That is a height. I can't deny that because I felt it sitting there at the Oscars. I felt okay, this is a thing. Not just because it was a superhero movie, because it was black people in a superhero movie."
'Black Panther' succeeded in representation before it made $1 billion
That last point was key to Chadwick Boseman. That it made so much money was validating, but to even see black superhero movie open to number one and play in theaters for so long was huge.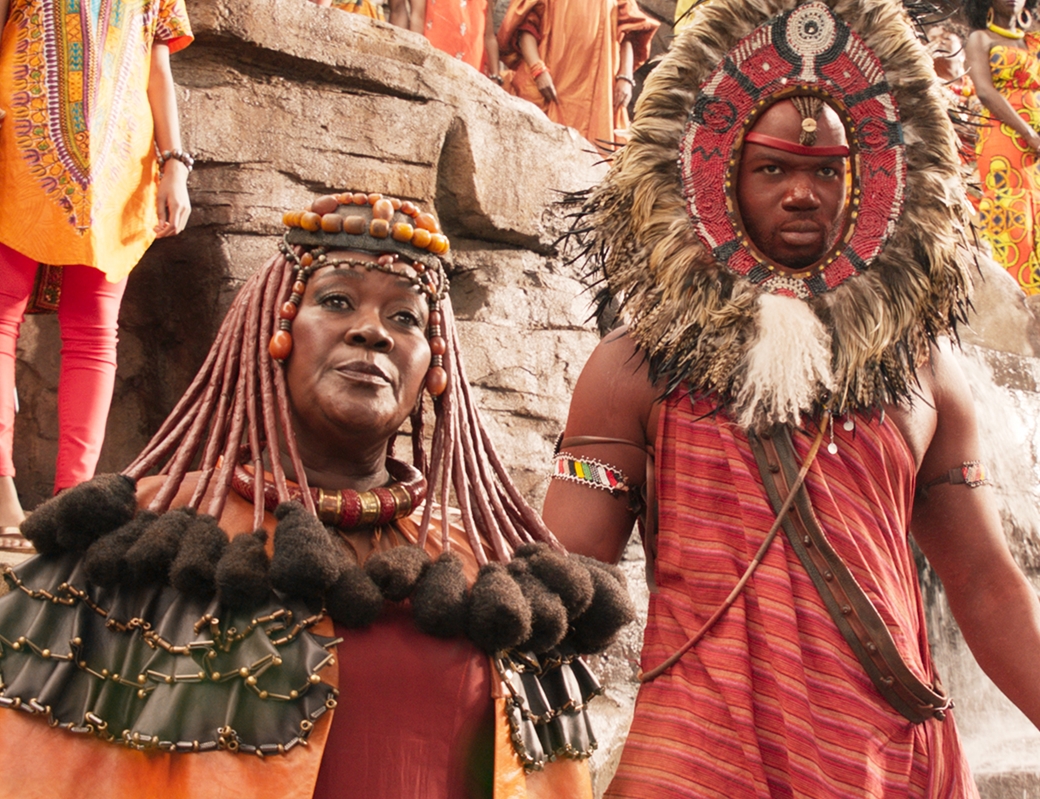 "We made it a point to make sure it would be as black as it could be," Boseman said. "I'm being for real. We wanted to make sure that it wasn't a parody of the content and that we pull from real culture and that it wasn't like us borrowing culture but that we were saying in a sense that Wakanda was the origin of those cultures which allows us to sue this. That's a very strong statement to make and for that to be recognized felt important."
Black Panther meant a lot of things to a lot of people. Boseman is simply sharing what was important to him while making Black Panther.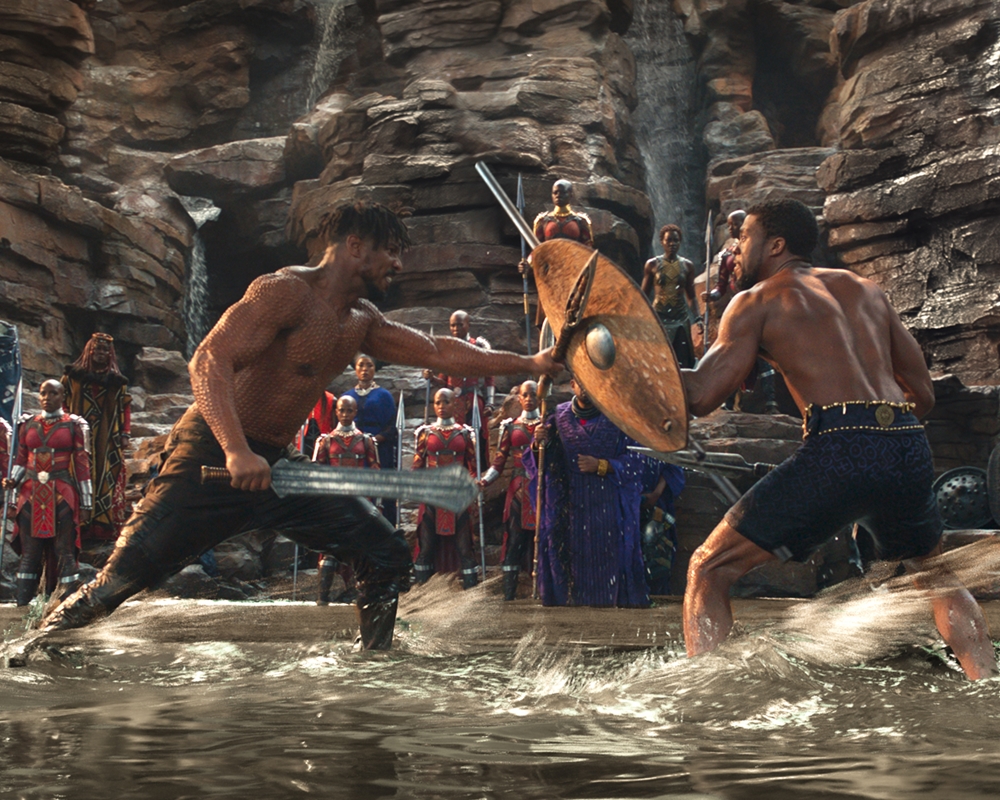 "Other people had their reasons why they felt it was a huge thing but I think it's the stance that we took from the beginning, our first conversations that felt cool and that everybody fought for those things," Boseman said. "The actors fought for that and we fought each other for certain things. I think the impact that your career, that art can make is more important than anything."
Chadwick Boseman can measure the impact of 'Black Panther' by children
Ever since Black Panther appeared in Captain America: Civil War, Chadwick Boseman could find himself mobbed by little kids. After Black Panther's solo movie, he lost count.
"All the time," Boseman said. "That's what I'm saying about the impact. You never know exactly what it is for them but whatever it is is cool."
But please, let Chadwick Boseman make his new movies
Those fans came out while Chadwick Boseman was filming 21 Bridges. Working mainly nights in New York and Philadelphia, grown-up fans could get in the way of Chadwick Boseman playing a new character.
"People definitely showed up," Boseman said. "It's cool but it also makes it difficult when you're trying to do something else. So there's a place for it. It really is hard because we're trying to hide what's happening in the movie."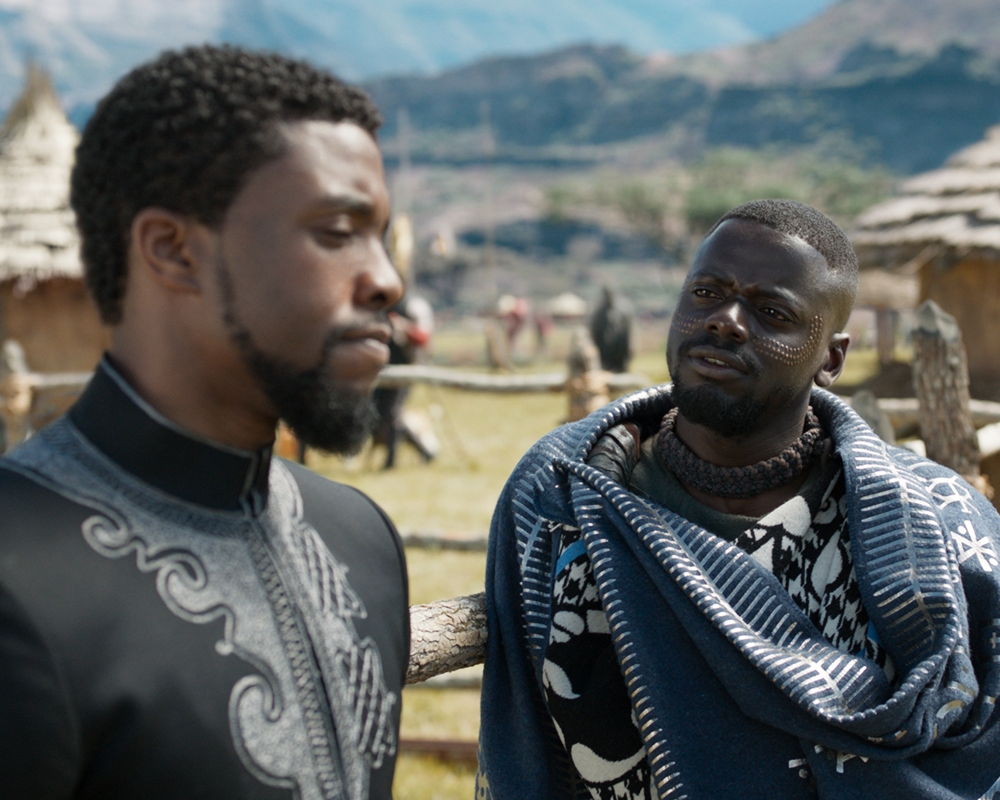 Boseman credited his costar, Sienna Miller, with stepping in when a paparazzi overstepped trying to get shots of Black Panther himself.
"We had a paparazzi literally jump into a shot. He was in the shot. He was trying to get a shot and he was in the shot. He was in the scene now. I'm trying to play like this moment, the silent moment and see. I hear Sienna like, 'What the…? You're in the shot.' She's going on him because he's breaking our code as performers and artists. You're sullying the experience right now and you're going to sully it because you're going to spoil the movie. That's hard. She was great though. Made him feel bad. If he has a heart, he felt something."

Chadwick Boseman, 21 Bridges press junket, 11/10/19