'Black Panther': New Marvel Characters That Will Show Up
Black Panther is set to introduce a slew of new characters to the Marvel Cinematic Universe. While star Chadwick Boseman already made his debut as the titular hero in Captain America: Civil War, there are plenty more figures from the world of Wakanda that we have yet to meet.
As the movie inches closer to its release, the studio is dropping more details (and some stunning photos) on the film's supporting players. These figures will help Boseman's T'Challa (aka the Black Panther) as he becomes king of Wakanda following his father's tragic death in Civil War.
Below, take a closer look at several of the new Marvel characters that will show up in Black Panther:
1. Ramonda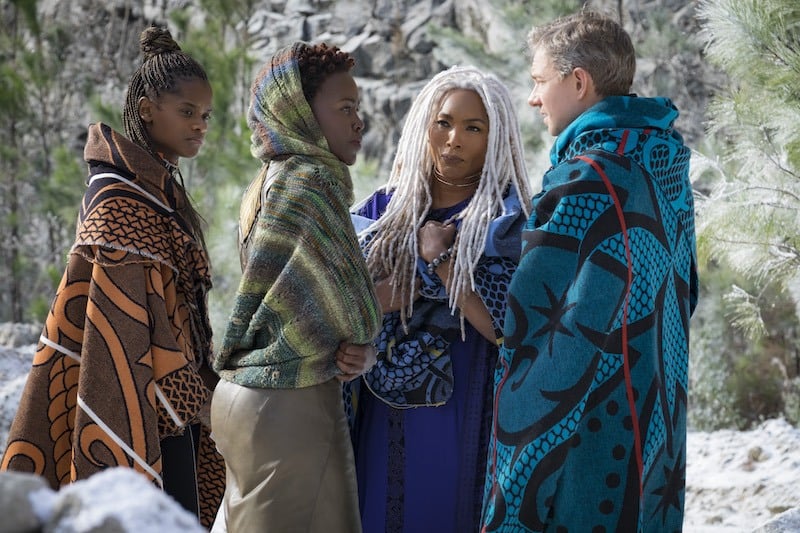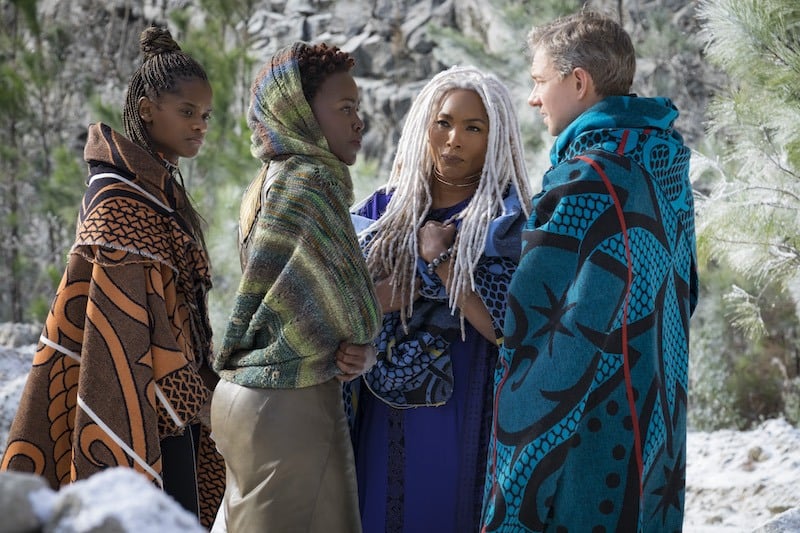 Angela Bassett dons white hair to play Ramonda, the former queen and mother of the king (seen above, center). After T'Challa takes over the throne, she often acts as an advisor to him, delivering advice on everything from his country to his love life.
"[T'Challa] has to look to her for some of the answers of what his father might want or might do. She may not be exactly right all the time, but she definitely has insights," Boseman told Entertainment Weekly of the character, also adding, "She is the queen mother. And she's that for not just him, but for everybody."
2. Shuri
Letitia Wright portrays T'Challa's little sister, Shuri, in the upcoming Black Panther movie. Though she may be the younger sibling, she's not exactly staying in her brother's shadow.
A skilled fighter, Shuri uses two panther-shaped, glove-like cannons as her weapons of choice. She is also a technological expert, who oversees the entire Wakandan Design Group.
As producer Kevin Feige told EW, "She's responsible for all these amazing technological advances that Vibranium has brought about from Wakanda."
3. Okoye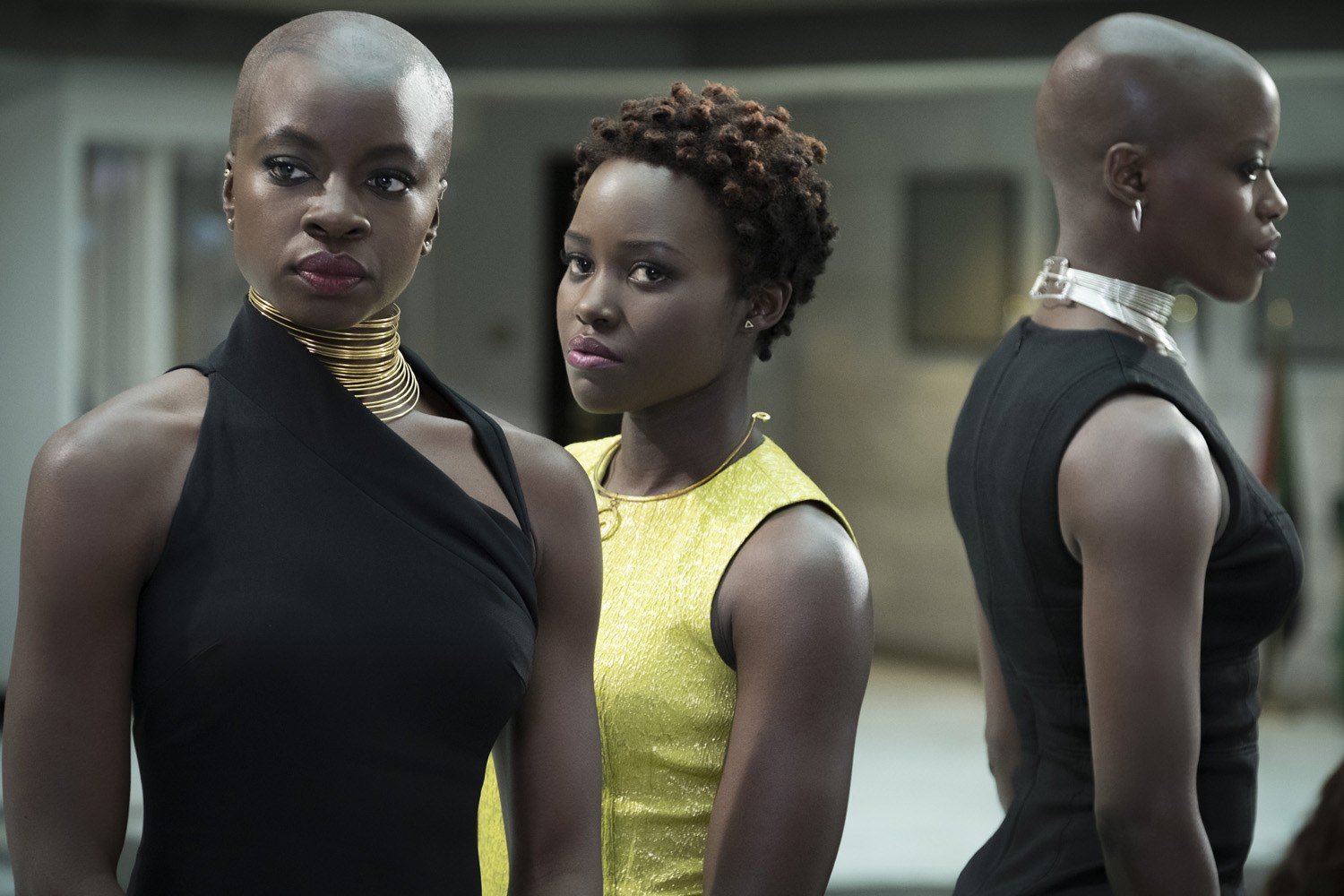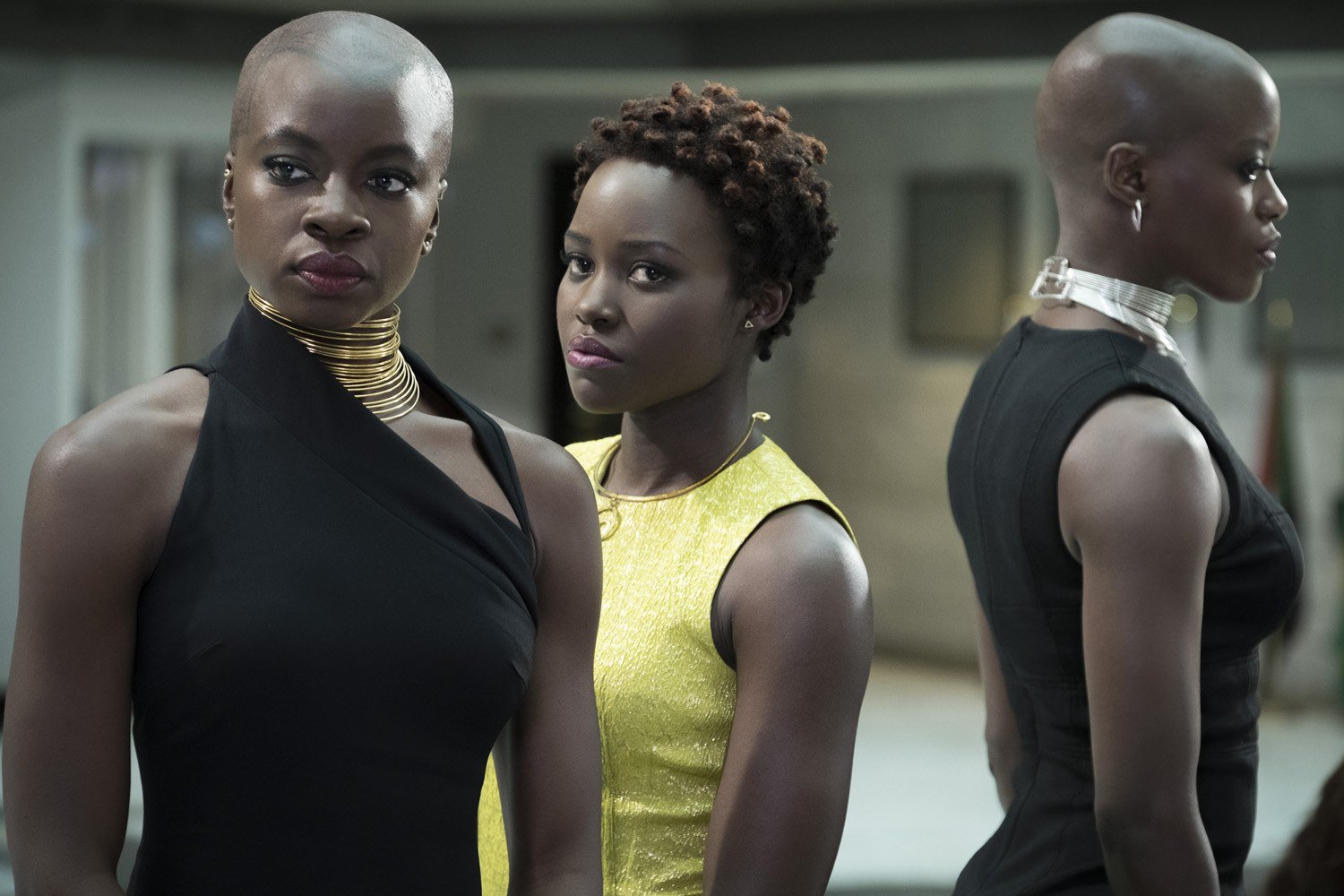 Okoye, portrayed by Danai Gurira (above left), isn't related to T'Challa by blood, but she plays a key role in his life nonetheless. As the head of the ferocious, all-female special soldiers unit Dora Milaje, Okoye is tasked with protecting the entire kingdom (and its ruler) from harm.
It's a serious job and she treats it as such — especially after the previous king's death, which Okoye is still feeling guilty over. Despite that, audiences will see glimpses of her softer side, which is hidden underneath her strong and stoic surface.
"She can be serious, but she also has an unexpected sense of humor," Gurira described of the character.
4. Nakia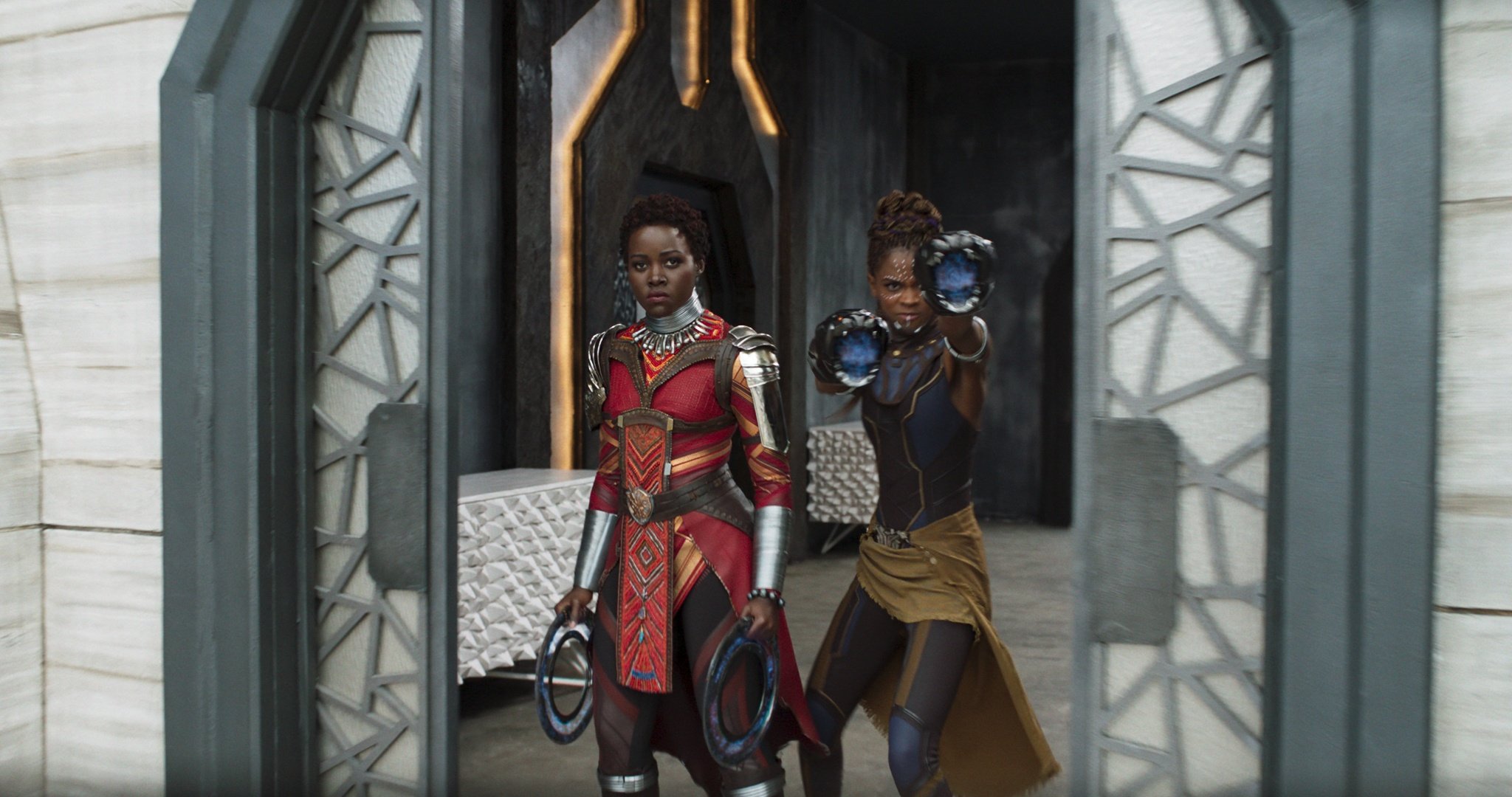 Oscar winner Lupita Nyong'o will fill the role of one of Wakanda's most skilled undercover spies, Nakia. The character, who Nyong'o describes as "a war dog," travels around the world in order to witness what's going on and report back to Wakanda.
The task is dangerous, but — if you couldn't tell from the photo — Nakia is not someone you want to mess with. She carries some amazing weaponry, including the ring blades seen above.
The character also has a long history with T'Challa and is known in the comics as one of his former lovers.
5. Erik Killmonger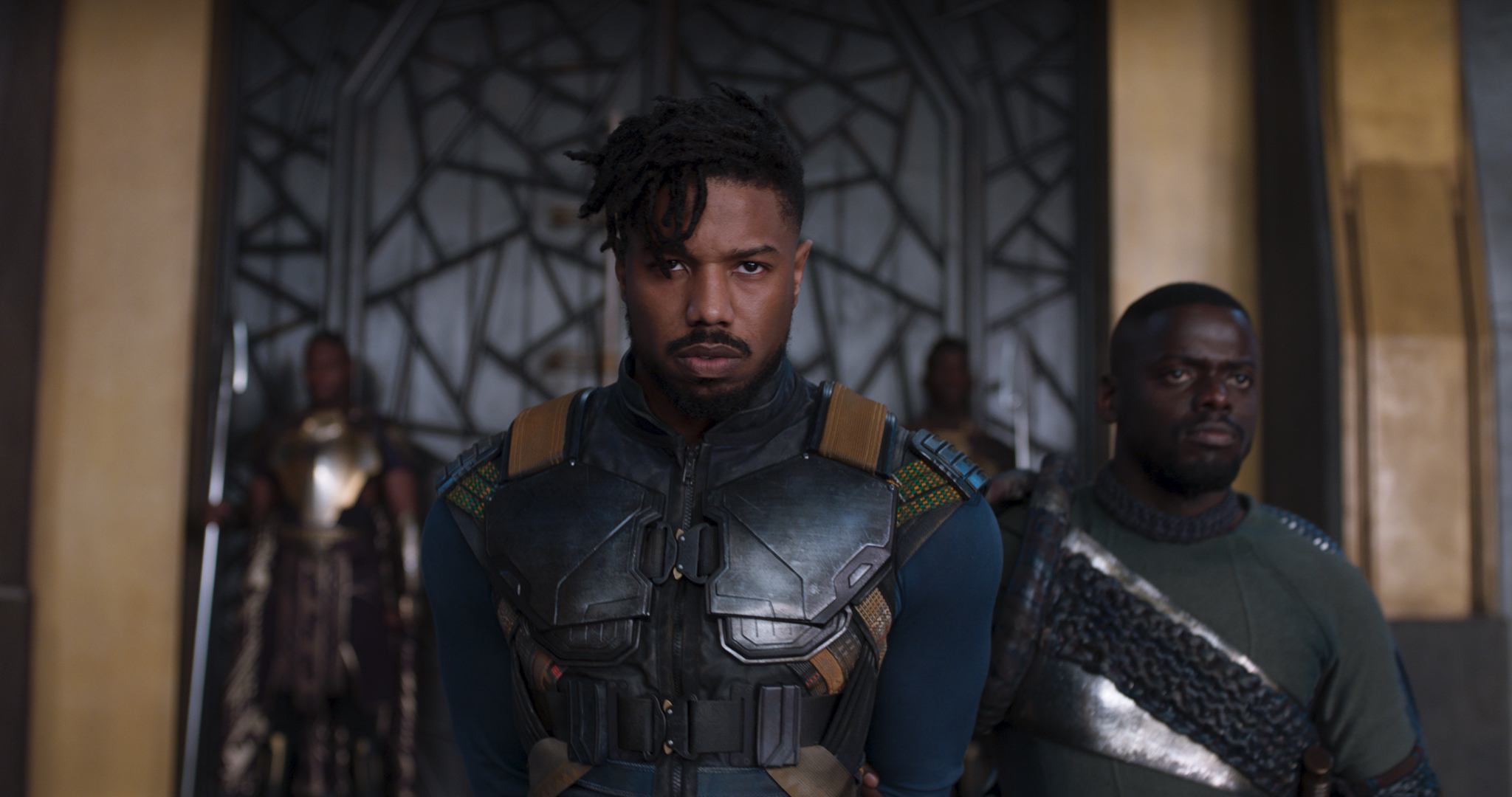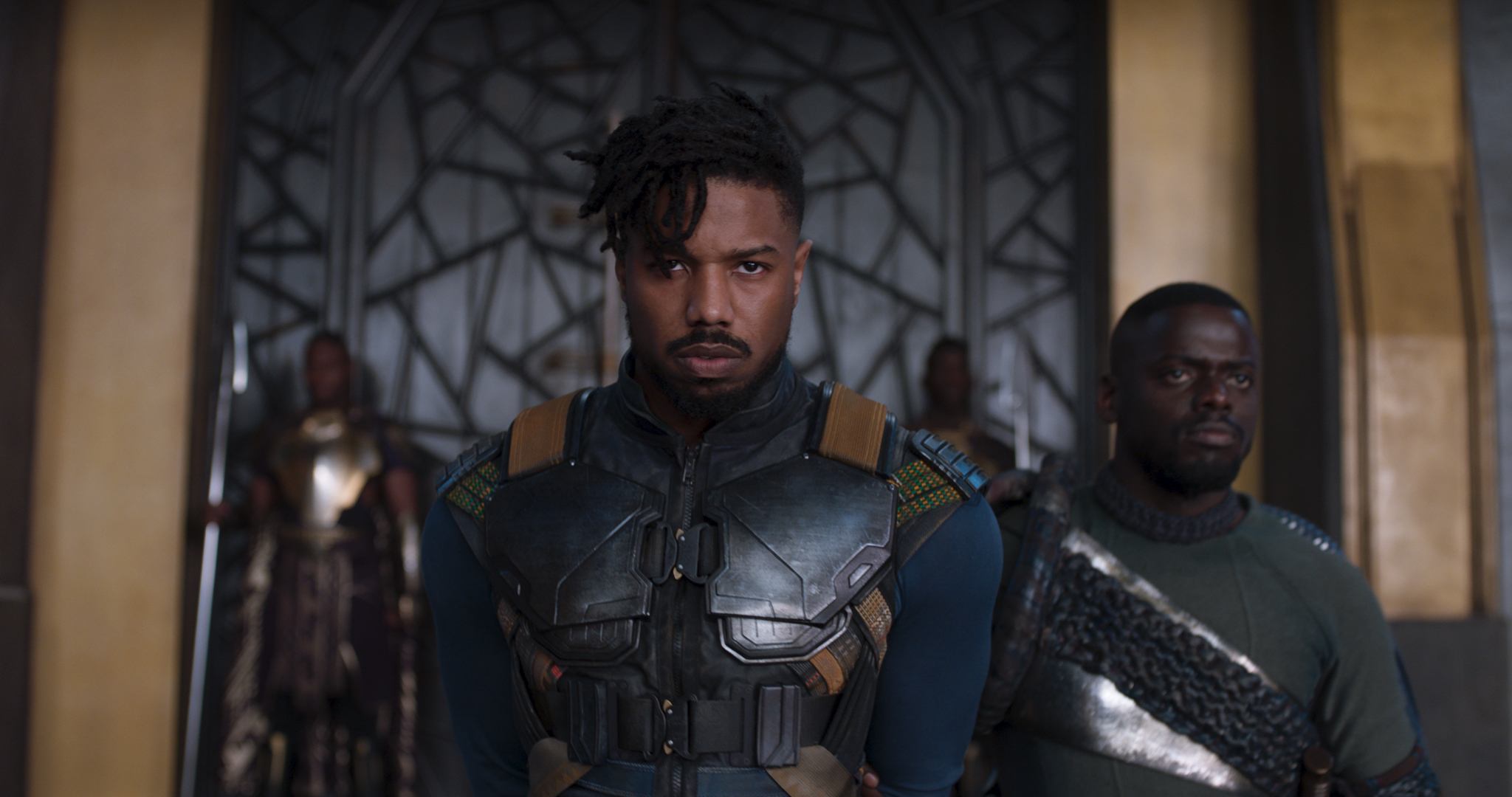 Michael B. Jordan plays one of the film's primary antagonists, known as Killmonger. The character, whose real name is N'Jadaka, took on his villainous identity after getting exiled from his homeland of Wakanda.
Now, he will join arms dealer Ulysses Klaue (Andy Serkis) — who audiences met in Avengers: Age of Ultron — to act against the country. "Wakanda has a lot of citizens who have a lot of different ideas of Wakanda should be. Killmonger is a voice of a different side of Wakanda," executive producer Nate Moore said.
6. W'Kabi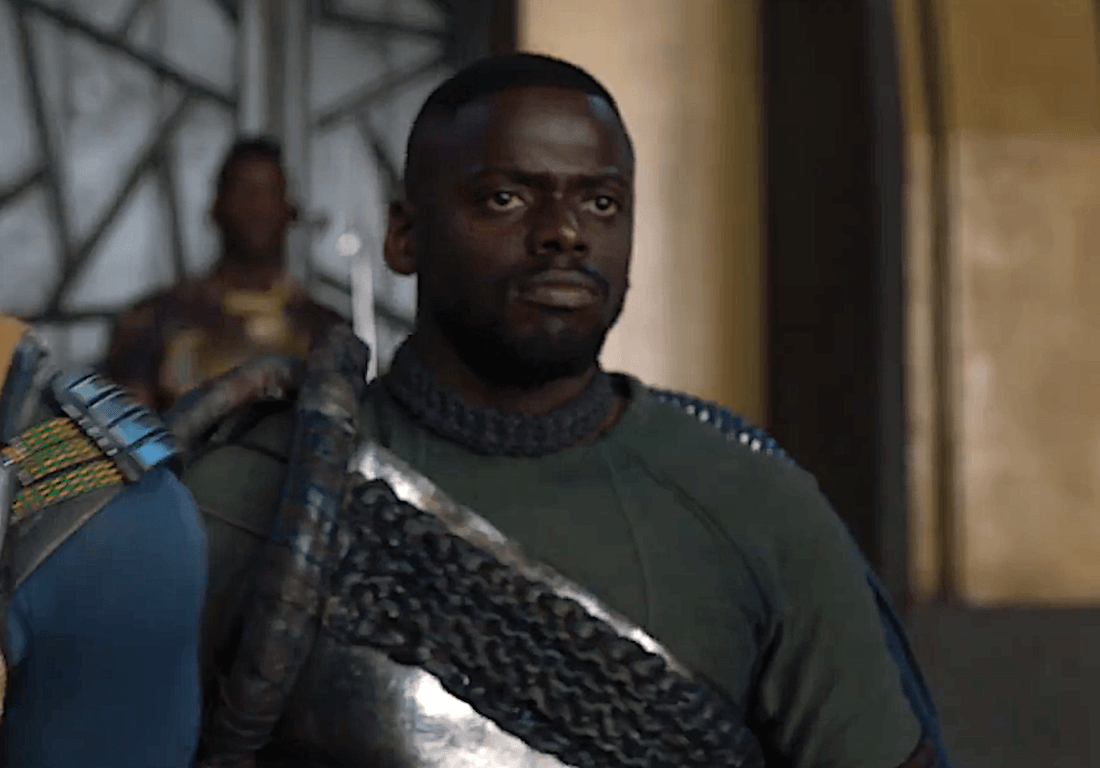 T'Challa's best friend, played by Daniel Kaluuya, is also an important protector of Wakanda. As the head of security for the Border Tribe, W'Kabi lives on the outskirts of the country and serves as a first line of defense alongside his soldiers.
And that's not his only job. According to Moore, T'Challa will also ask W'Kabi to serve as his new palace advisor.
7. Zuri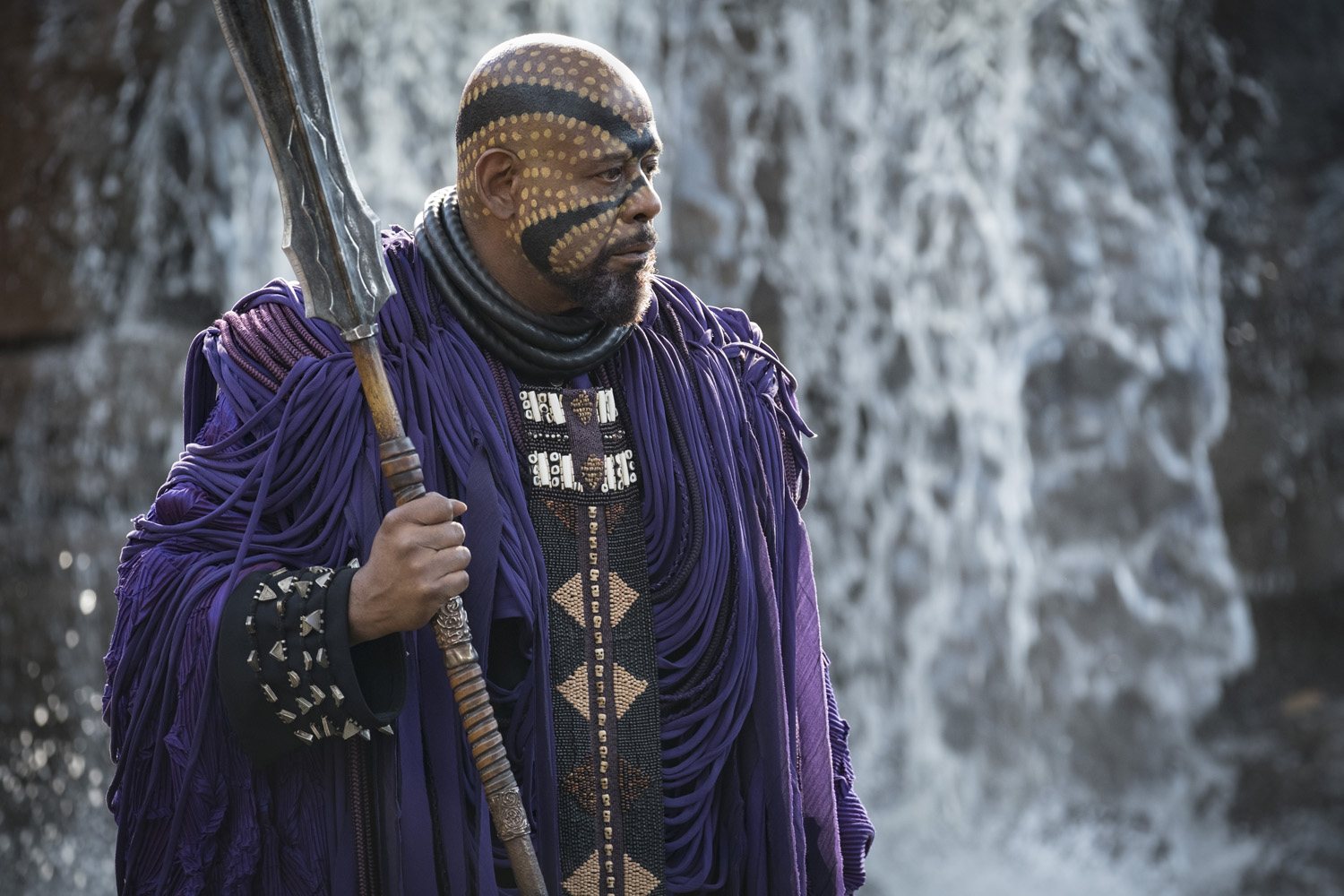 Forest Whitaker plays Zuri, a shaman and longtime advisor to T'Challa's late father. In addition to serving as a dispenser of wisdom to T'Challa, Zuri also watches over the Heart-Shaped Herb, a plant native to Wakanda that gives superhuman strength to any royal family members who consume it.
Zuri will be the religious figure of the movie, as Black Panther director Ryan Coogler recently confirmed. "Forest's character, more than anything, is a major tie-back to T'Challa's father," the filmmaker said, per EW. "Zuri is someone he looks to for guidance."
From the looks of the stellar cast, fans can expect Black Panther to be another great entry to the MCU.
Black Panther hits theaters on Feb. 16, 2018.
Follow Michelle on Twitter @Mar8289.
Check out Entertainment Cheat Sheet on Facebook!