Black Widow Scarlett Johansson Is 'Pushing' For Marvel's All-Female Avengers 'A-Force'
Between the success of Brie Larson's Captain Marvel and Scarlett Johansson's upcoming solo flick, Black Widow, fans have been waiting for Marvel to start developing an all-female Avengers squad, better known as A-Force. We already know that Larson pitched the idea to Marvel president Kevin Feige, and it now looks like she isn't the only one who wants to see the project get up and running. Turns out Johansson is also pushing Marvel to make an A-Force film, despite the fact that her character perished in Avengers: Endgame.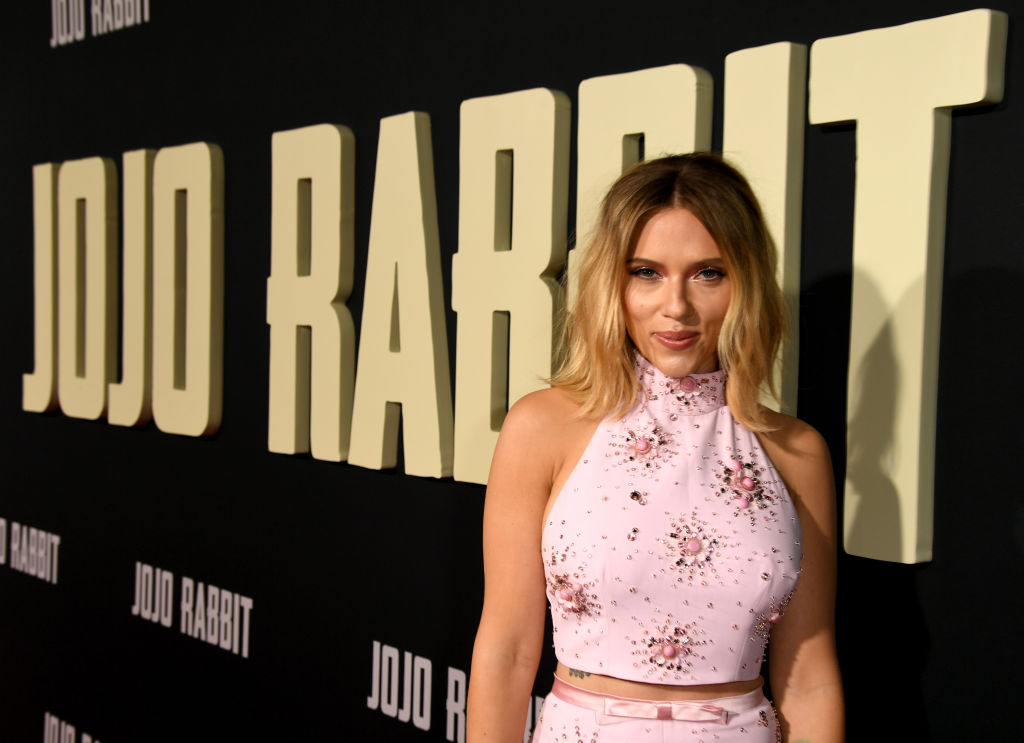 Johansson pushing for A-Force film
In a new interview, the Black Widow star opened up about her character's future in the Marvel Cinematic Universe (MCU) and admitted that she would love to see the A-Force come to life.
According to Variety, Johansson said that she understands that her character's time at Marvel is over, but she still wants to see the other female superheroes join forces in what would be an incredibly "explosive" team with A-Force.
"But that group of actresses is so incredibly powerful and when they come together, it's explosive and unstoppable," Johansson shared. "So yes, I'm pushing for that. I think audiences want it and I'm definitely one of them."
Johansson filmed her first solo project in the MCU, Black Widow, this summer. The movie is set to premiere in theaters on May 1, 2020.
Marvel has not revealed details about the film's plot, though we do know that the setting is Budapest. Cate Shortland directed the project, which also stars the likes of Rachel Weisz, Florence Pugh, David Harbour, and O. T. Fagbenle.
Although multiple actresses have expressed interest in developing an A-Force movie, Marvel has yet to confirm anything about the project. The studio has a slew of upcoming movies for Phase 4 of the MCU, so it might be a long time before we hear anything on that front.
But considering how Captain Marvel generated over $1 billion in box office sales, it would be a no-brainer to release a female-led ensemble.
Which characters would make up the A-Force?
In the comics, the character who usually leads the A-Force is someone who has yet to be introduced to the MCU: She-Hulk.
Fortunately, She-Hulk will be introduced in a forthcoming television series on Disney Plus, which definitely sets the stage for a potential A-Force project. That said, Marvel usually gives characters a solo movie before using them in a crossover, so it could be a while before we see A-Force take shape.
In the meantime, there are plenty of other characters in the MCU that would be a perfect fit for the team.
At the top of the list is Larson's Carol Danvers. Captain Marvel is easily one of the strongest superheroes in the MCU and is an obvious choice to lead the team. Not only did she hold her own against Thanos (Josh Brolin), but she is also expected to play an important part in the future of the MCU.
Other characters include Tessa Thompson's Valkyrie and Natalie Portman's Jane Foster, who is taking up Thor's (Chris Hemsworth) mantle in the upcoming Thor: Love and Thunder. In fact, Thompson is also believed to have chatted with Feige about moving forward with an A-Force project.
As far as Black Widow is concerned, it is highly unlikely that she would be a part of the A-Force. Natasha died in Avengers: Endgame and, unless Marvel brings her back through time travel or some other means, her time in the MCU is likely over.
Larson and Thompson open up about A-Force
While we wait to hear more from Marvel, Larson and Thompson recently opened up about doing an A-Force project. During an appearance at ACE Comic-Con, the actresses revealed that they love the idea of an all-female team and hope that it spawns multiple movies.
They also told fans that an outpouring of support would help get the project underway. After all, Marvel is not going to move forward with a plan unless they know that it will get the full support of fans across the world.
Until we learn more about A-Force, fans can watch Johansson in action when Black Widow hits theaters this May, followed by The Eternals next November. Marvel is also releasing Falcon and The Winter Soldier on Disney Plus next fall, so there is plenty to look forward to.