'Black Widow': Who is Florence Pugh, the Actress Playing Scarlett Johansson's Sister?
The Black Widow trailer shows Marvel finally gave Natasha Romanoff (Scarlett Johansson) her own action packed adventure like Captain America, Thor and Captain Marvel got. It also introduces new characters from Natasha's past that Marvel fans will get to meet. David Harbour's portrayal of Alexei Shostakov, aka Red Guardian, but they're going wild for Florence Pugh as Yelena Belova!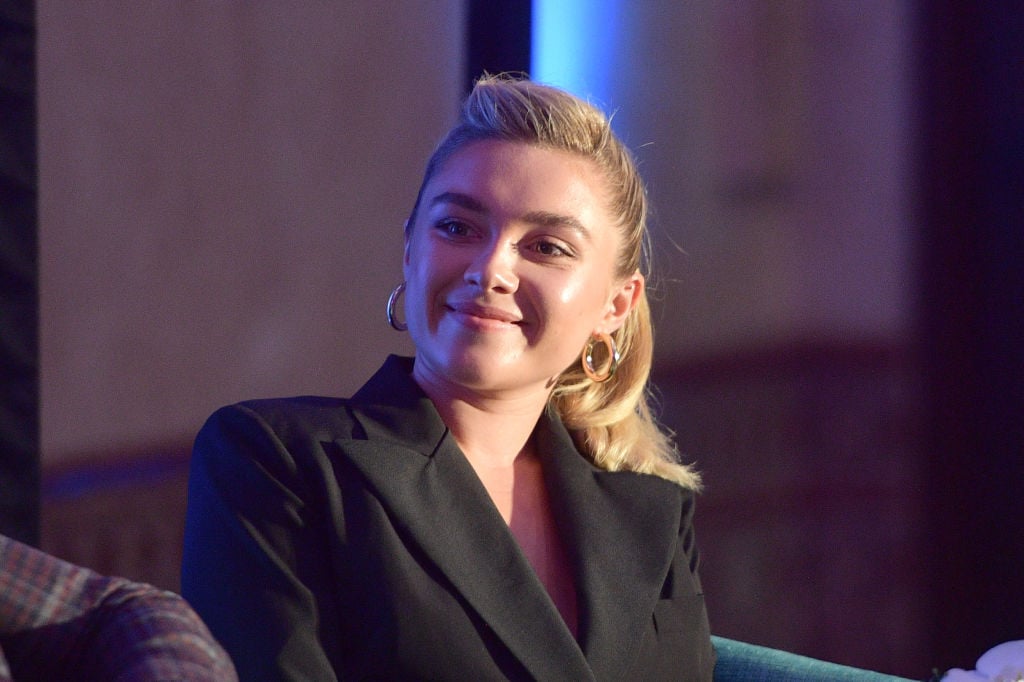 Natasha calls Yelena "sister" when they meet in the trailer. Sisters in battle, maybe. Now Marvel fans are wondering who this badass equal to Black Widow is. It's understandable if you haven't seen a Florence Pugh movie before. At 23, she's only made a few and a lot of them have been indies. It's great that Black Widow is putting Florence Pugh in a major spotlight and will hopefully show the world how awesome she is.
You'll see Florence Pugh in 'Little Women' this month
Before she fights alongside Black Widow in the comic book adaptation, you can see Florence Pugh in another literary classic. Writer/director Greta Gerwig's adaptation of Louisa May Alcott's Little Women is in theaters this Christmas.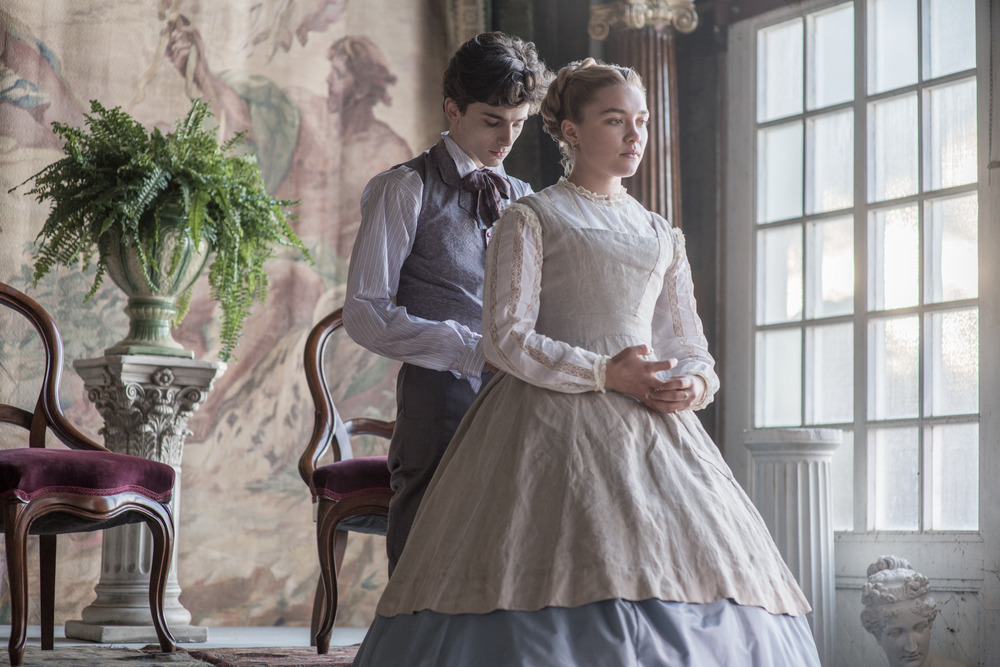 Pugh plays Amy, the lovesick sister of Jo March (Saoirse Ronan), trading her Russian accent for an all American, if not quite totally New England accent of the period piece. Pugh is endearing as a hopeless romantic who believes her feet are her most attractive quality. 
'Midsommar' is scarier than 'Black Widow' will be
This summer, Florence Pugh starred in the indie horror hit Midsommar. She played Dani, a college student grieving a family tragedy who tags along with her boyfriend on a trip to their friend's remote Swedish village. The midsommar traditions turn deadlier than the tragedy Dani was trying to escape.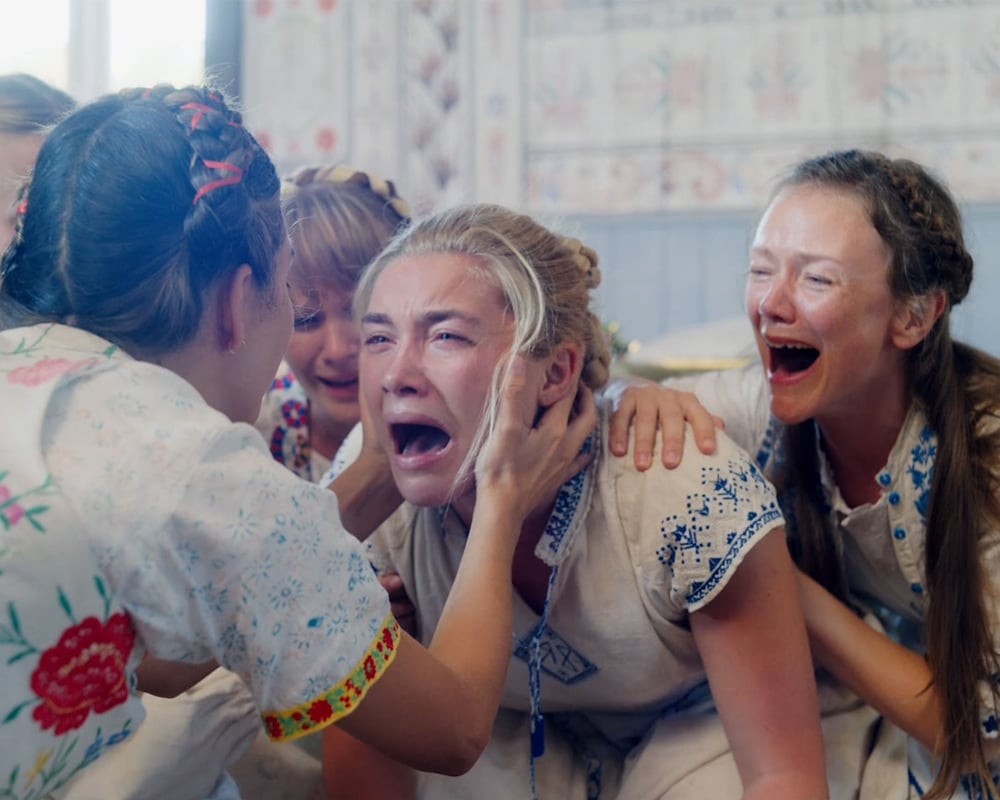 From Ari Aster, writer/director of Hereditary, Midsommar is an epic. At over two hours in its theatrical cut (later extended in a director's cut), Midsommar almost feels like spending the whole summer in Sweden. As the outsider exposed to all the horror, Pugh gets to give a harrowing, relentless performance. Midsommar is available to rent or buy.
Florence Pugh was the Black Widow of the WWE
When Hollywood makes biographies, they're usually famous musicians like Elton John or Freddie Mercury, or historical figures like Martin Luther King, Jr. or recent politicians. The WWE finally got in on the biopic bandwagon and the first superstar to receive the Hollywood treatment was Paige (Pugh).
Pugh learned to wrestle for Fighting with my Family. She also got to use her real British accent and convey Saraya Knight's struggle to train with the WWE and become the persona of Paige fans would love. Fighting With my Family is streaming on Epix and DIRECTV.
You can see 'Outlaw King' on Netflix now
In the historical epic Outlaw King, Florence Pugh played Elizabeth Burgh, wife of Robert the Bruce (Chris Pine). Robert handles the Braveheart-esque battle scenes, but always comes home to Elizabeth.
The Netflix original movie Outlaw King made headlines and Twitter moments at the Toronto International Film Festival for Pine's full frontal nude scene. He shares more intimate love scenes with Pugh but both actors hope the viewer pays more attention to the drama.
Florence Pugh is the girl on the train in 'The Commuter'
"Liam Neeson on a train" is the elevator pitch for his 2018 action movie. Neeson plays a man roped into a murder plot during his morning train ride to work. Everyone on the train could be a suspect and Florence Pugh gets to play part of the flamboyant ensemble, a punk teen with tattoo and a nose ring. The Commuter is available on Amazon Prime, Hulu, Epix and DIRECTV.
Florence Pugh played the spy game in 'The Little Drummer Girl'
Shortly after her breakthrough film Lady Macbeth (see bellow), Florence Pugh won the title role in AMC's John Le Carre adaptation. After the network's success with The Night Manager, they brought The Little Drummer Girl to miniseries format.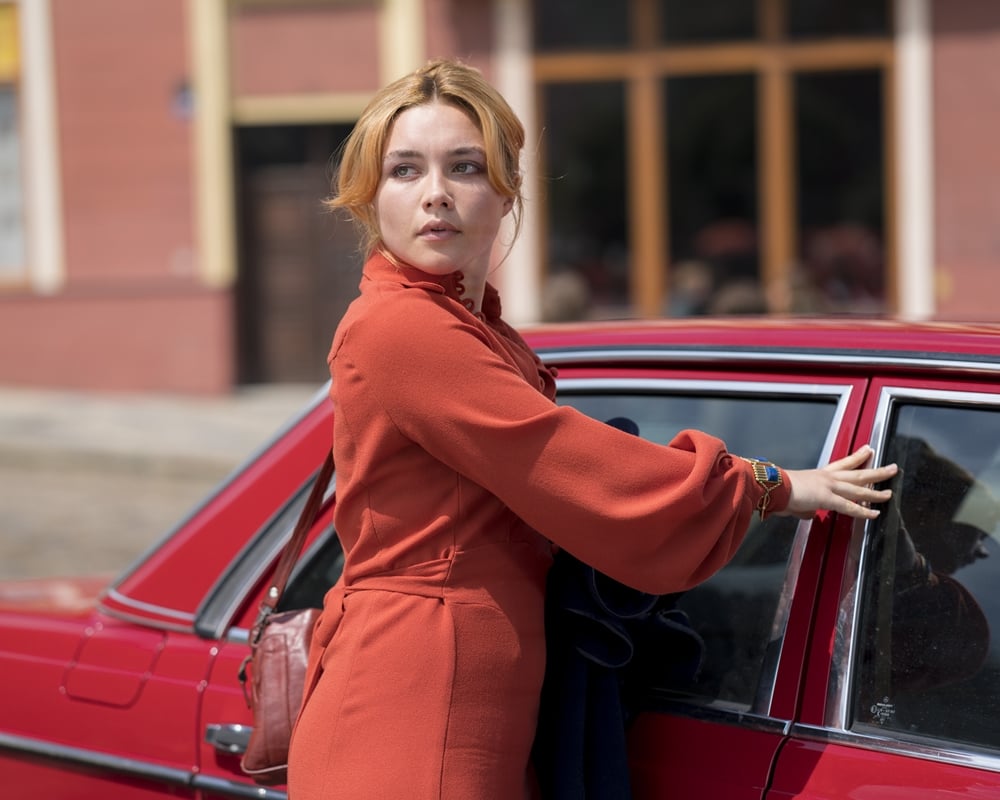 Pugh plays Charlie, an actress solicited by Israeli spies to go undercover in an terrorist's cell. She's acting to save the world. Alexander Skarsgard and Michael Shannon costar in director Park Chan-wook's series. You can watch the series on SundanceNow.
'Lady Macbeth' is not Shakespeare
Lady Macbeth was only Florence Pugh's second film. She'd played a teenager in The Falling but Lady Macbeth showed her as a grownup. Despite the title, it was not a Scottish movie. Pugh plays a woman in an arranged marriage who embarks on a passionate love affair.
As the center of the film, Pugh threw down the gauntlet as an acting force, and she's delivered on her promise with every role since. Lady Macbeth is streaming on Cinemax.