'Black Widow': Why Fans Are Dreading 1 Rumored Heartbreaking Reunion
Now that Marvel fans have analyzed every shot of the trailer for Black Widow, they're feeling pangs of sadness — not because of the movie on the whole but because the foreshadowing may be painful. 
Yes, fans will be grateful to see Natasha back in action after her surprising death in Avengers: Endgame, but there's a shot of Jeremy Renner's Hawkeye in the teaser, which is making fans think they'll have to relive the sacrifice they made in Endgame. But as ever with Marvel, we don't know what we don't know.
'Black Widow' is a flashback and a flash-forward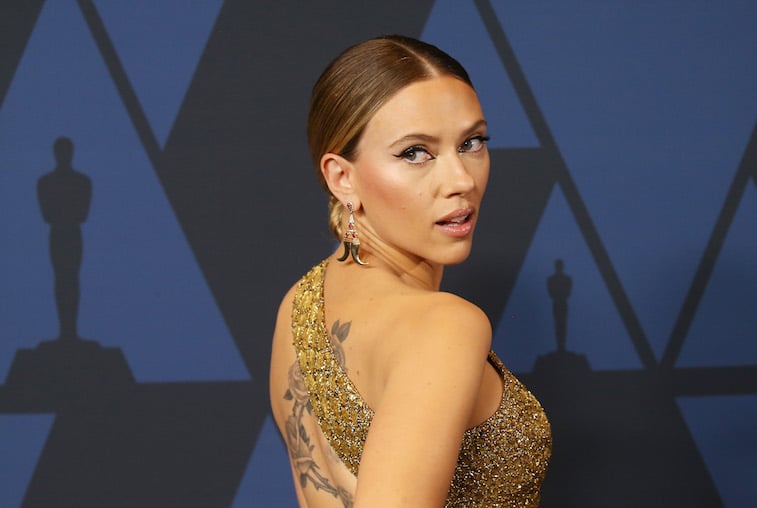 Black Widow takes place between Captain America: Civil War and Avengers: Infinity War, covering Natasha's adventures when she set out to tie up loose ends of her past. We didn't see what happened then, but the new movie aims to rectify that. After Infinity War, Natasha became the leader of the team in the wake of that defeat.
Then in Endgame, she made the ultimate sacrifice, but that wasn't the way it was supposed to go. Hawkeye attempted to sacrifice himself, thinking that with his family gone, he had nothing to live for. Natasha refused to let him do this and sacrificed herself instead, allowing Clint to obtain the soul stone they needed to bring the vanished back.
Many fans predicted there would be major deaths in Endgame, but most did not expect Natasha to be one of them. Fans were further aggrieved that she disappeared rather suddenly and didn't get the emotional sendoff she deserved. Marvel probably figured the prequel would take care of that.
What other Avengers are in 'Black Widow'?
The teaser shows brief shots of Samuel L. Jackson and Jeremy Renner, although it is not known how much of a role they play in the movie, if any. They are not listed in the IMDB, although Robert Downey Jr. is listed as "rumored." So if that's true, Marvel would be bringing back both heroes we lost, however briefly, 
One fan on Reddit quotes Natasha in the trailer, "We have unfinished business. We have to go back to where it all started. One thing's for sure, it's gonna be a hell of a reunion."
"Unfinished business in BUDAPEST?? Back to where it all started in BUDAPEST???! REUNION WITH HAWKEYE??!
"Do we really have to wait another 6 months? Time to rewatch all the MCU movies on Disney+ to kill time.."
What this refers to is the fact that Black Widow and Hawkeye went on a mission to Budapest before the events of The Avengers.
According to this Marvel Wiki, "S.H.I.E.L.D. tasked Natasha Romanoff and Clint Barton to participate in a mission to Budapest, Hungary. During the mission, they were involved in a situation that would later be remembered by Romanoff during the Battle of New York." In The Avengers, Natasha said, "Just like Budapest all over again," prompting Clint to respond, "You and I remember Budapest very differently."
So perhaps we'll finally see what he meant by that. 
What exactly is Black Widow about?
Reddit also had a detailed plot thread that had supposedly leaked. This may or may not be accurate, but it reads, in part,
"The Red Room is now led by Melina Vostokoff (Rachel Weisz), another operative who is abducting young woman to turn them into a new generation of Black Widows. Natasha and Yelena Florence Pugh set out to stop her, aided by Natasha's old lover Rick Mason (O-T Fagbenle), a fixer for international spies who previously worked for SHIELD.

Natasha and Yelena are pursued by Taskmaster, a mercenary affiliated with Vostokoff, who is capable of mimicking his opponents' fighting patterns.

To face him, Natasha and Yelena recruit their "brother" Alexei Shostakov (David Harbour), a boisterous, drunken supersoldier originally meant to be the Red Guardian, the Russian counterpart to Captain America.

Cameos include William Hurt as Secretary Thaddeus Ross and Robert Downey Jr. as Tony Stark, in a deleted scene where he urges Natasha to run. Jeremy Renner is also rumored to appear as Hawkeye."
Many fans expect that with Natasha not having much of a future, the Florence Pugh character will become a new, more morally ambiguous Black Widow.
Pugh is on a hot streak, having won acclaim for her performances in the wrestling drama Fighting with My Family, the horror film Midsommar and the upcoming Little Women, so she is well positioned to carry on the mantel.