Blake Michael's TikTok Is Giving Serious 'Lemonade Mouth' and Disney Channel Nostalgia
Ever wondered what's in the recipe for Mel's Lemonade, or how the cast members reacted to the canceled Lemonade Mouth sequel? Blake Michael and his TikTok are here to remind Disney Channel fans that Lemonade Mouth will forever be one of the best original movies on the television network. 
Blake Michael starred in Disney Channel's original movie, 'Lemonade Mouth'
A group of misfits meet in detention. Not much connects them — except for their love of music. Disney Channel's original movie, Lemonade Mouth, tells the story of one high school band who, eventually, becomes best friends and stadium-level musicians.
This film premiered on Disney's television network in 2011. Since then, cast members have since branched out to work on a number of solo projects. For Hayley Kiyoko, that means releasing music and advocating for the LGBTQ community.
For Naomi Scott, that means starring in Disney's live-action adaptation of Aladdin. Blake Michael, on the other hand, is a star on the social media platform, TikTok, earning millions of likes on his videos.
RELATED: Why Fans Think Naomi Scott is the Star of Disney's Live-Action 'Aladdin'
The actor since appeared on social media platforms like TikTok
As a verified user, Blake Michael, who portrayed drummer Charlie Delgado, has over a million followers on TikTok, most of whom are there for the Lemonade Mouth and Disney Channel-related content. That includes fun facts from the film, as well as skits put on by the actor and his friends.
For one clip, he shared his reaction to Lemonade Mouth 2 being cancelled (Disney announced a sequel would be in the works shortly after the film's premiere.) There was another TikTok video which showed two "fans" and their reaction to meeting him.
Because he was on the set of Lemonade Mouth, Blake Michael shared that he knew exactly what they used to make the sour drink used in the film. It was, apparently, seven scoops of Country Time lemonade, to ensure maximum "puker face" from the cast members.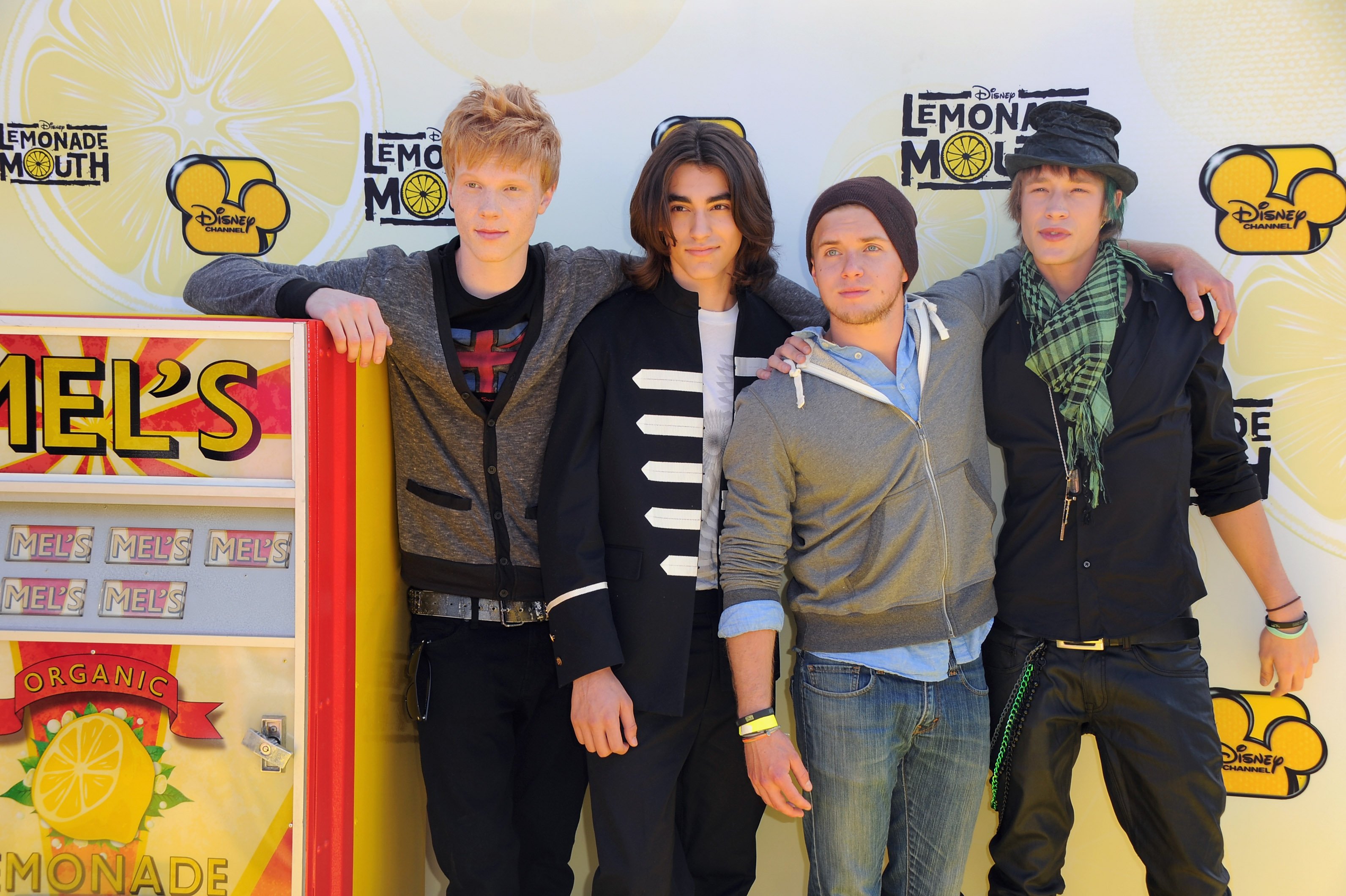 Some shared their love for Blake Michael and Disney Channel's 'Lemonade Mouth'
With his growing popularity, some took to social media, sharing their love for the actor and the Disney Channel original movie. Some even asked for Disney to revive the potential Lemonade Mouth sequel.
"Why is Blake Michael constantly taking over my life? I've always loved Lemonade Mouth (literally watched it again yesterday). I follow him on TikTok. I need to follow him here. And now he's coming for K-pop," one Twitter user said.
"Was someone gonna tell me there was supposed to be a Lemonade Mouth 2 or was I supposed to find out via a TikTok by Blake Michael aka Drum God Charlie Delgado," another Twitter user wrote. Disney Channel's Lemonade Mouth is available for streaming on Disney's subscription service, Disney+.
RELATED: From 'Aladdin' to 'Mulan,' Here's a Guide to the Upcoming Disney Live-Action Remakes
RELATED: What Was Hayley Kiyoko Been in Besides Disney Channel's 'Lemonade Mouth'