Blake Shelton and Gwen Stefani Already Act Like a Married Couple
Blake Shelton and Gwen Stefani are one of music's hottest pairs. He is a legendary country singer, while she is a rock star and businesswoman. The two of them could not be any more of a power couple.
While Shelton and Stefani are definitely serious about each other, they do not seem to be anywhere near tying the knot. However, that has not stopped the two artists from expressing their love for one another. Reportedly, Shelton and Stefani are already acting like a couple who has been married for a long time.
Blake Shelton and Gwen Stefani started dating in 2015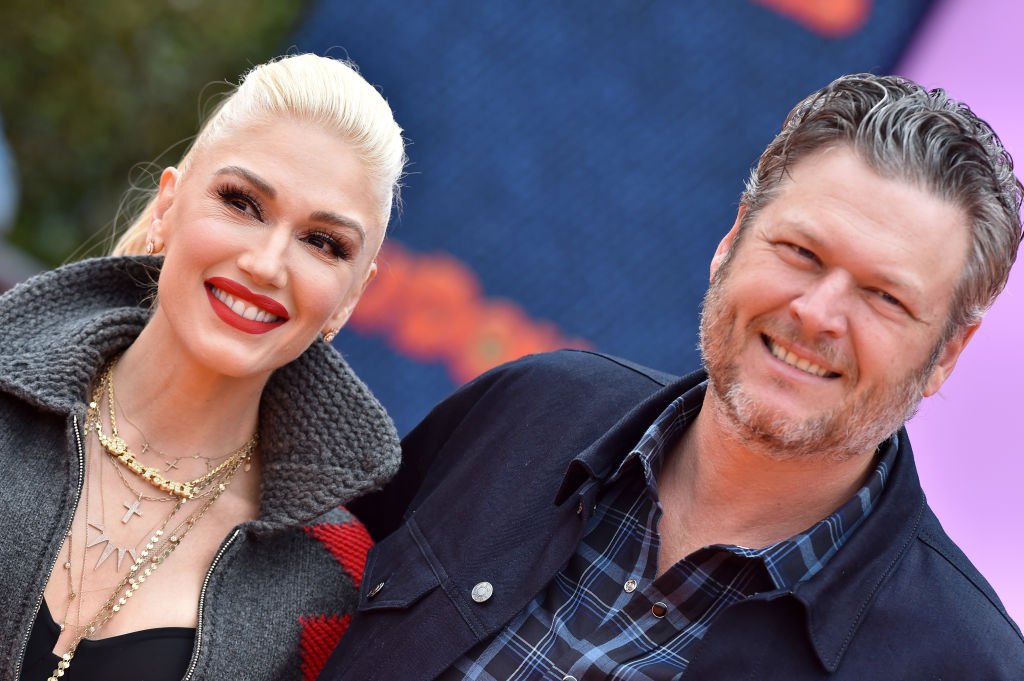 Shelton and Stefani first became acquainted with each other in 2014 when Stefani became a coach on The Voice — a show which Shelton had been coaching on since the very beginning. Stefani appeared on season 7 and would return a few more times after that.
It's not clear when the sparks began to fly for Shelton and Stefani. What we do know is that when the two of them first met, they were actually married to other people. Shelton was married to fellow country singer Miranda Lambert; Stefani was married to fellow rock singer Gavin Rossdale. In 2015, though, both Shelton and Stefani announced they were divorcing their respective spouses within a month of each other.
Not long after, rumors of the two The Voice coaches' possible romance began surfacing. In September 2015, Shelton and Stefani confirmed that they were dating each other.
Shelton would share in an interview in 2016: "Gwen saved my life. Who else on earth could understand going through a high-profile divorce from another musician? You can't even imagine the similarities in our divorces."
Blake Shelton and Gwen Stefani act like a married couple on 'The Voice'
Although the two of them are not getting married anytime soon, it seems that Shelton and Stefani are absolutely in love with one another.
Stefani has been brought on to the upcoming season of The Voice to replace Adam Levine. The show is currently shooting and, according to a source, Shelton and Stefani are not keeping their romance on the down-low.
"Gwen seems secure and happy to be back," the insider told ET. "Their relationship is so different from when they first started dating on The Voice. They're truly like a married couple who hasn't lost that spark.
The source also adds that, since the couple first met on The Voice, working together again "seems to have stirred up some cute memories."
Back in June, Stefani shared on CBS's The Talk that she was definitely looking forward to working with Shelton. "It's going to be exciting," she said. "I mean, Blake's my best friend, so I get to hang out with him at work."
Blake Shelton and Gwen Stefani recently moved in together
Aside from working with each other on The Voice, Shelton and Stefani will be seeing a lot more of one another at home. It was recently revealed that they bought a house together. Not much is known about this purchase except for the fact that their new home is in the Los Angeles area.
Previously, Shelton and Stefani have been spending time with each other in different places – from his ranch in Oklahoma to both of their houses in Southern California. However, it looks like their joint home is a sign that the couple wants to settle down together in one location.
In any case, Stefani's current house is currently in escrow. She bought it in 2006 with Rossdale, but it is currently being listed on the market for almost $25 million. It is not known whether Shelton will also sell his L.A. pad.