BlizzCon: 'Westworld' Star Angela Sarafayan Calls 'World of Warcraft' 'A Cozy Game'
Actor Angela Sarafayan is best known for HBO's Westworld. This weekend, she attended her first ever BlizzCon, which was a long time coming because she's been a World of Warcraft player for years. Sarafayan was excited to attend and get a glimpse at the upcoming Shadowlands expansion pack.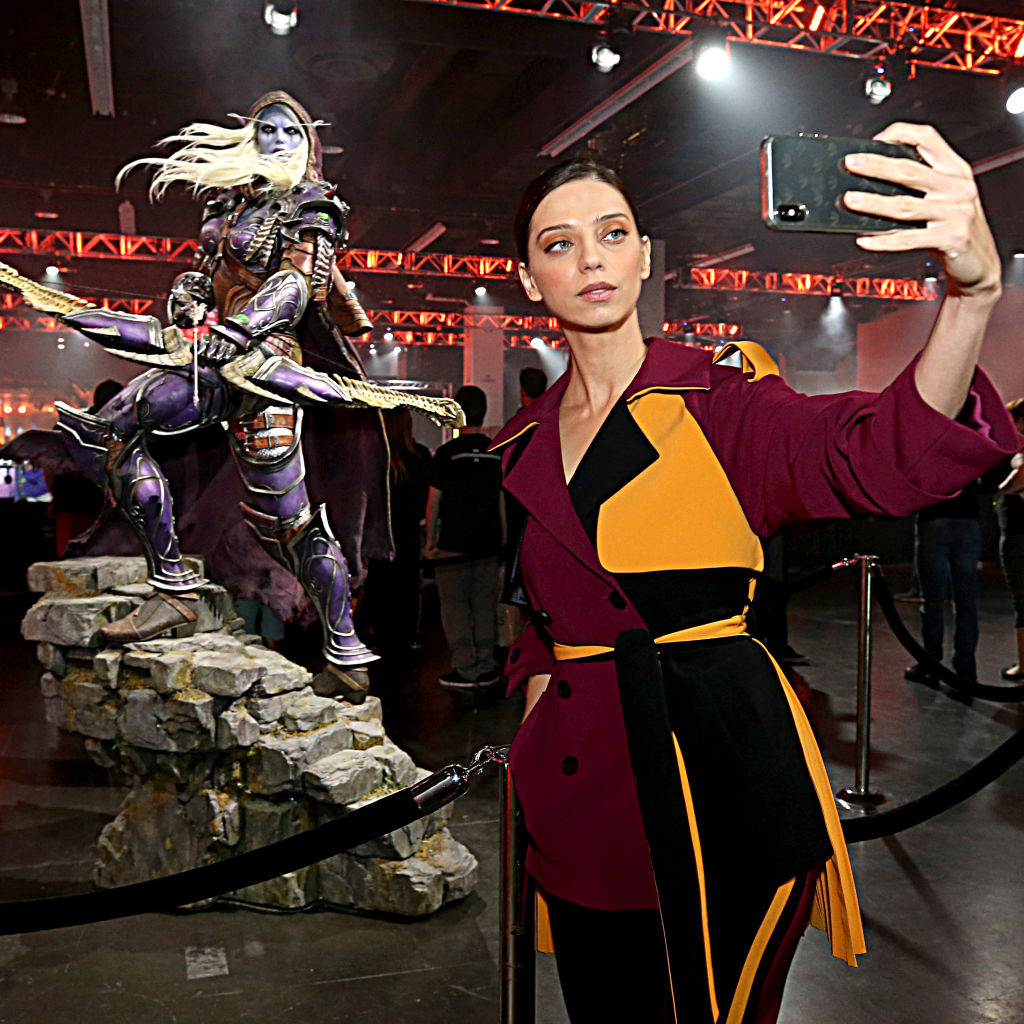 Sarafayan spoke with Showbiz Cheat Sheet by phone before doors even opened at BlizzCon. She couldn't say if she was still filming Westworld, although fans of the show won't count any character out. She did agree there are some parallels between her show and World of Warcraft, and updated fans on what else she is working on.
When Angela Sarafayan discovered 'World of Warcraft'
Like many lifelong activities, World of Warcraft began with a friend for Angela Sarafayan.
"I learned it for the first time with a friend," Sarafayan said. "She got on her computer and I got on mine a while ago. We started playing together and I realized that's one of those games where you play with them, you play with friends, you go on adventures. You can start with knowing zero, like nothing and work your way up and go to more challenging levels. It's also beautiful and I've always been a lover of fantasy games. For me it's a lot of fun and it feels really cozy. It's a cozy game."
'World of Warcraft' usurped all of Angela Sarafayan's other games
Angela Sarafayan has been a gamer since the NES days, but once she tried World of Warcraft she's never looked back.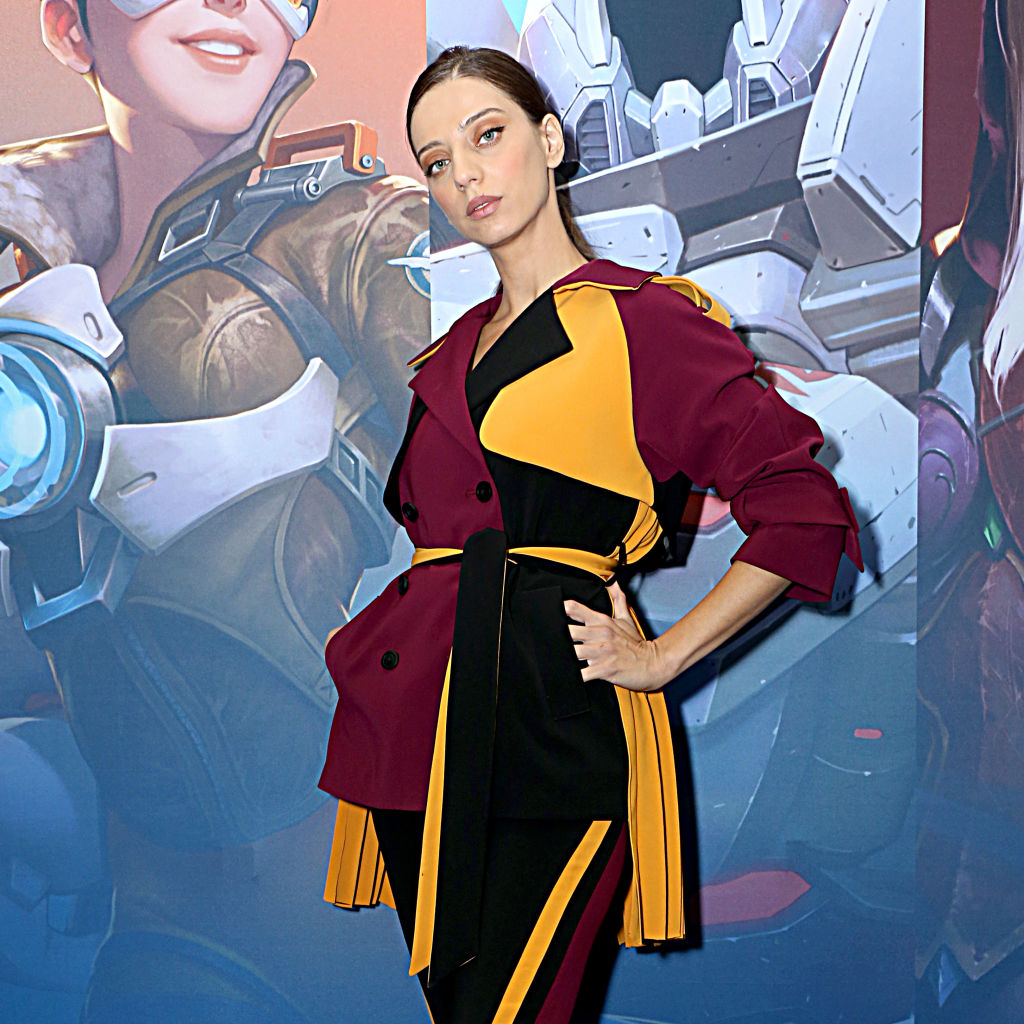 "I'm a fan of games," Sarafayan said. "As a kid I used to play games. I started I think when I was seven or eight and I was playing NIntendo back in the day. And then I'd play just general games like Crash Bandicoot or Need for Speed, Tekken, all those games. Right now WoW is my game, is literally the only game I play. I haven't touched the other ones."
'Westworld' is sort of like a live-action 'World of Warcraft'
The parallels between the massively multiplayer online role playing game and Westworld's live-action theme park are not lost on Angela Sarafayan.
"I think WoW is so sweet," Sarafayan said. "At least my experience of it has been very beautiful aesthetically, whereas I think Westworld's really intense. It can get quite ugly very quickly. But I do see the parallels. Of course, I do. I guess you just never know what's going to happen or what kind of challenge you're going to get."
Angela Sarafayan describes working on 'Westworld'
So we can't get any spoilers for season 3, but Angela Sarafayan could share her experience working on the first two seasons of Westworld.
"There hasn't been a project like Westworld and I haven't worked with people as special as the creators of this show," Sarafayan said. "They're incredibly smart, thoughtful. They've literally created a world alongside all the writers. So It's such an incredibly crafted, thoughtful, smart show I think. It's been a pleasure to work with all of them for both seasons which I think we started a while ago. I can't even remember what year it was."
Sarafayan also did western training for the show.
"I was riding a horse," Sarafayan said. "I was riding a horse all the time. I was gun training, machine guns, shotgun, mostly shotguns and machine guns, automatics also. A lot of training in that way. I'm a fan of that. Even as a kid, I loved fantasy worlds. I loved being lost in a world that's not ours.I think that's why I'm also attracted to gaming. I'm attracted to specifically a game like WoW because it is a fantasy world and it is something that isn't the norm. It feels good to be immersed in that."
Angela Sarafayan is making a film with 'Westworld' producer Lisa Joy
Lisa Joy is making a film and she didn't forget her Westworld star.
"I'm actually working with Lisa Joy Nolan on her first feature, Reminiscence, this month," Sarafayan said. "I actually don't know if I can talk about that either, at least not the plot line. It's such a beautiful script. I can just tell you you are in for something you've probably never experienced. The things that she wants to do, I've never seen done in film before. I think it's going to be very special."
Look for Angela Sarafayan on 'Into the Dark' in December
Until Reminiscence or season 3 of Westworld (fingers crossed), you can see Angela Sarafayan in Into the Dark's Christmas entry.
"It reminded me of one of my favorite films called Clue," Sarafayan said. "This has this kind of mystery, comedic mystery element and it takes place over the course of one night. It's an ensemble cast so we had a lot of fun making this back in July and I believe that's coming out in December. I did another film that's very much in post-production right now which was amazing to do. That's going to come out next year sometime. So a few things cooking, and hustling."