'Blue Bloods': Did You Miss That 'Southie' Reunion with Donnie Wahlberg and This Former Co-Star?
Donnie Wahlberg has acted in movies like Saw II, Ransom, The Sixth Sense, and more before Blue Bloods. He also still tours with New Kids On The Block.
It's hard to believe that he hasn't had more reunions with former co-stars by having them on Blue Bloods. However, this week we finally got one.
There was an actor from the movie, Southie that was in the episode. Find out who it was and what the actors had to say about working together again.
Danny Reagan is continuing to solve cases this season on 'Blue Bloods'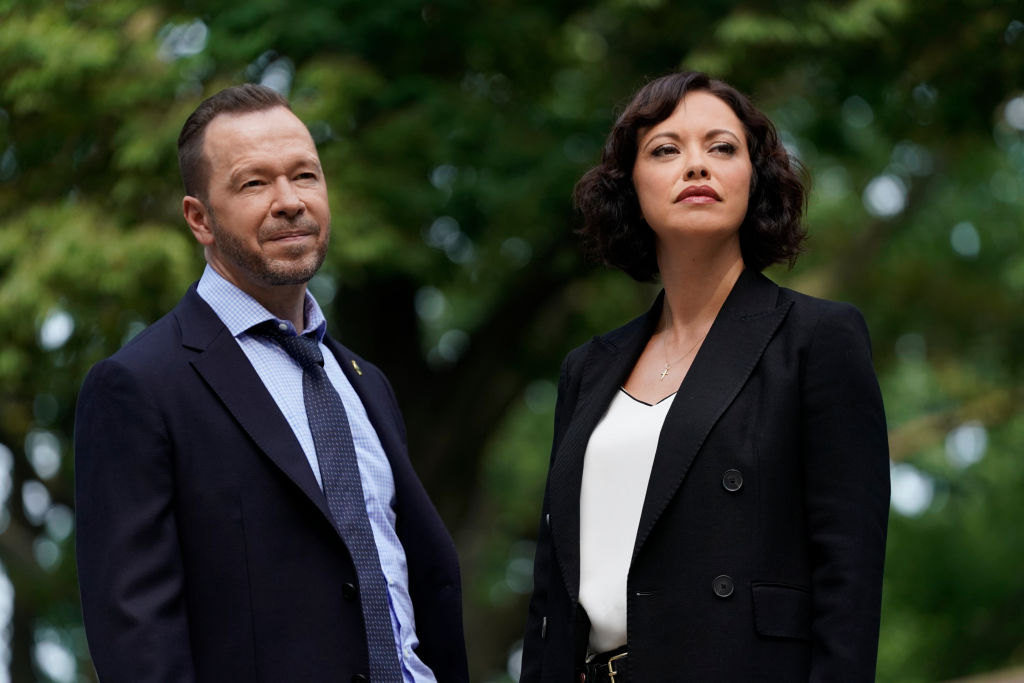 Blue Bloods returned for season 10 and some things haven't changed. One is that Danny is continuing to solve cases with his partner, Maria (Marisa Ramirez.)
One thing that has changed is that Danny seems more open to helping Maggie (Callie Thorne.) The psychic turned to the detectives to help find the murderer of a young girl. Maria was hesitant but Danny was willing to solve the case.
This led to Maria confronting Maggie. "You know maybe you should just leave him alone. He doesn't need you disrupting his life anymore," she said. Maggie pushed back on the accusation that she disrupting his life saying she only wants him to move on after the death of his wife.
Donnie Wahlberg was in a movie called 'Southie'
Southie told the story of Danny Quinn, played by Donnie Wahlberg, going back to Boston after living in New York. When he returns home his family has fallen on hard times.
He gets pulled into an illegal gambling casino in South Boston to help them out. However, the partners in this casino are members of the Irish mafia.
There are other recognizable stars in the 1998 movie including Rose McGowan and Will Arnett. Now Wahlberg has been on Blue Bloods for 10 seasons and he is reuniting with one of the actors in the movie.
Jere Shea was in this week's episode
Jere Shea played Martin Powers in the movie. He has been busy this year playing Hank Signa on City on a Hall.
Shea is also in this week's episode of Blue Bloods. He made an Instagram post with a picture of him and Wahlberg from back in the day.
The actor wrote in the caption, "Enjoyed a #Southie movie mini-reunion w [sic] the great @donniewahlberg on @bluebloods_cbs – See how little we have aged on Friday night 10/18 at 10pm/9c on @cbstv #BlueBloods #donniewahlberg #boston (photo credit: @getjamesmichael)."
Wahlberg responded to the post on Twitter by tweeting, "So proud to have worked with you again — after all these years @JereShea! You were a rare talent then and you have only grown more exceptional thru [sic] the years. Though, somehow, you don't seem to have aged a bit! #BlueBloods this Friday!"
Shea then replied to his tweet with, "You're very kind @DonnieWahlberg Thank you."