'Blue Bloods': Why Tom Selleck Loves the Dinner Scenes
If you're a regular viewer of Blue Bloods, you're likely familiar with the family dinner scenes. This is when the family gets together to talk about personal and professional news. Blue Bloods star Tom Selleck, who plays lead character Frank Reagan, says he is a big fan of the show's dinner scenes. Here's why.
Is the food in the Blue Bloods dinner scenes real?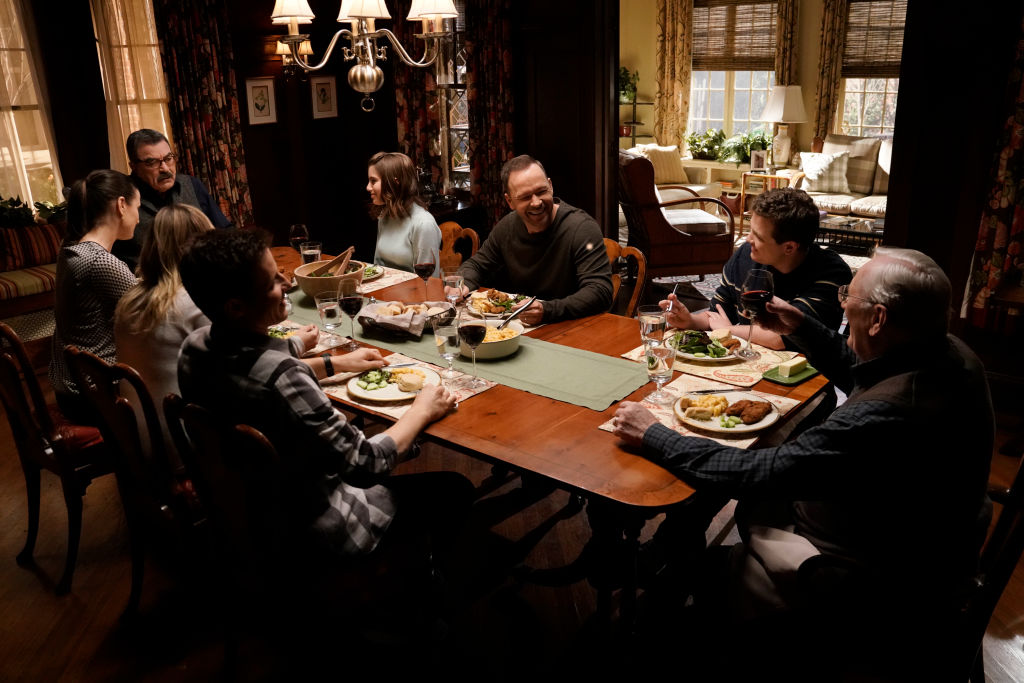 One thing you might wonder about is the food on the show. Is the food real and are the actors really eating? The answer is yes to both questions. The food is indeed real, and the actors eat. However, not everyone eats the food. Some actors opt to just push food around on their plate because the scenes are very long, and it would be tough on their digestive systems to eat every time the scene is re-shot.
Jim Lillis, the property manager for Blue Bloods told The Virginian-Pilot some of the actors do a good job of pretending to consume what's on their plates. "Some are good at faking it. They are very good at making it look like they're really enjoying a hearty dinner," he said.
Why Tom Selleck loves the family dinner scenes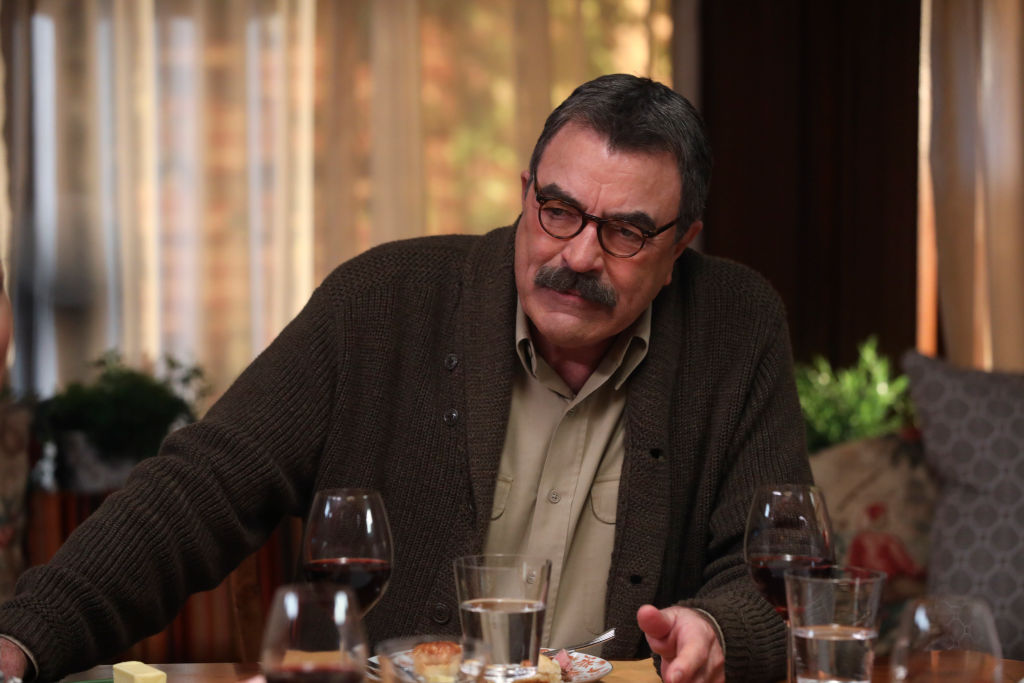 During an interview with CBS This Morning, Selleck spoke about how grateful he is to work for such a successful show and why he loves shooting family dinner scenes with the Blue Bloods cast. "On an episodic show with an ensemble, you [sometimes don't] see your fellow actors for a month. On our show, every eight days, that's how long it takes us to shoot, we have a little actor family get-together in addition to the family dinner. I love all these people and they're fine actors, so it's kind of a double bonus. It's hard work because you gotta eat for eight hours," said Selleck.
Tom Selleck uses the Blue Bloods dinner scenes to catch up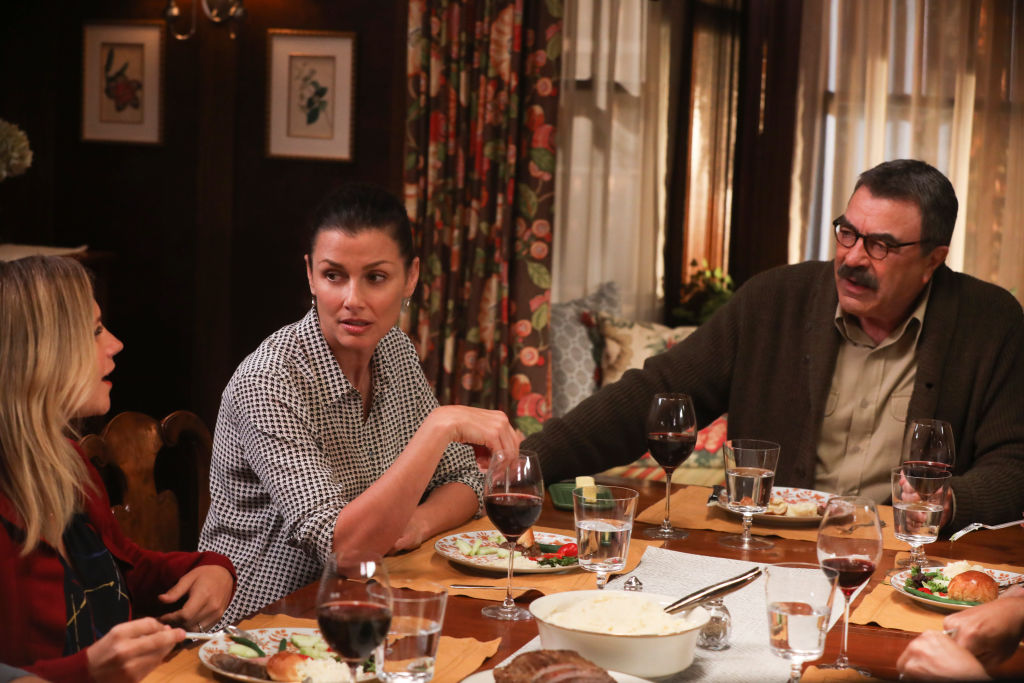 Selleck told TV Insider it takes about eight hours to shoot the television show's dinner scenes. In between takes, he chats with the cast members and crew. "Dinner scenes are long; they can be boring [to film] because you repeat the same dialogue and eat the same food—which gets pretty gamy—for eight hours," said Selleck. "But not only are the characters catching up with each other, but I'm catching up with my friends. Sometimes the director can't get our attention between takes because we're screwing around. We can get pretty silly by the end."
How accurate is Blue Bloods?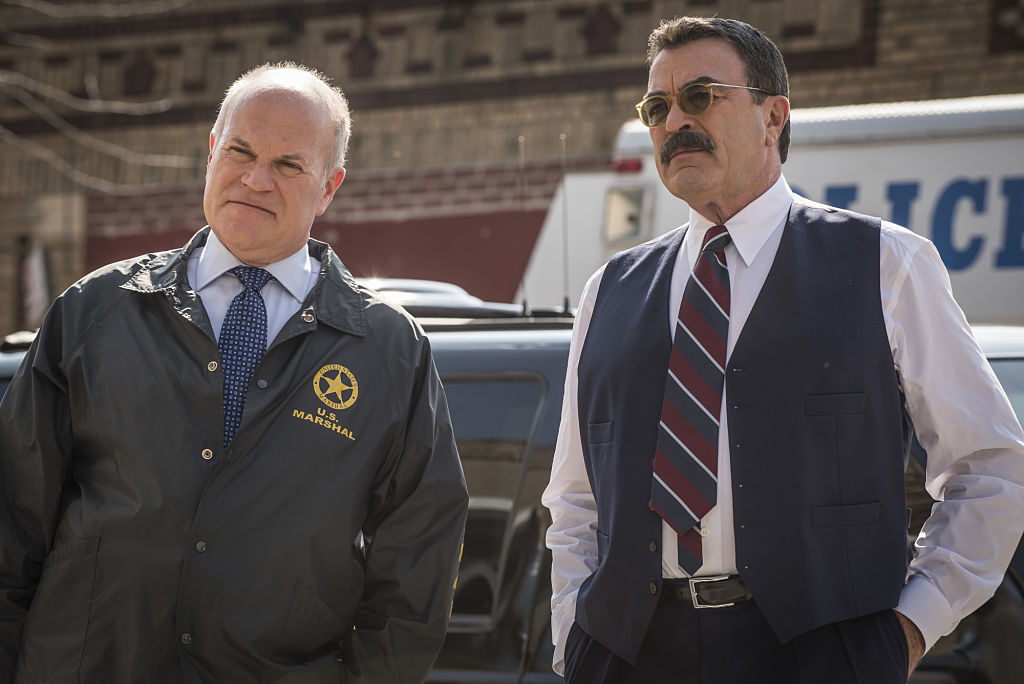 Blue Bloods is quite accurate. Retired police officers help the cast maintain accuracy. Retired police officer Jim Nuciforo is one of their secret weapons, reports AM New York. Among the lessons he taught the show's producers is that police officers don't tell criminals to "freeze." Instead, in a situation where a police officer draws his gun, Nuciforo says an officer would say, "'POLICE, DON'T MOVE,'" he told the publication.
Read more: 'Blue Bloods': 5 Things Fans Hate About the Show
Check out The Cheat Sheet on Facebook!