'Blue Bloods': Does Will Estes Do His Own Stunts?
Will Estes has been playing Jamie Reagan on Blue Bloods for nine seasons now. He's been believable chasing down people as a cop, but does he do his own stunts? Here is everything you need to know.
Will Estes does some of his own stunts including being lit on fire
Estes has been open about what goes into some of his stunts. He posted a video of testing a stunt on video where his arm gets lit on fire. That wasn't his only stunt that involved fire.
Jamie was caught on fire in a police cruiser in the episode "Loose Lips." Estes talked about how he was approached to do the stunt.
"The producer Dave Barret, who's a lot of fun, came to me and said, 'How are you with fire? Being lit on fire?'" Estes told Headlines & Global News. "I said 'I don't know Dave. I've never been lit on fire before.'"
The actor did some of the stunts, but he also got help with a stunt double. "I was lit on fire in the car, jumped out, rolled around and put myself out," he revealed.
He had to learn how to control situations like an officer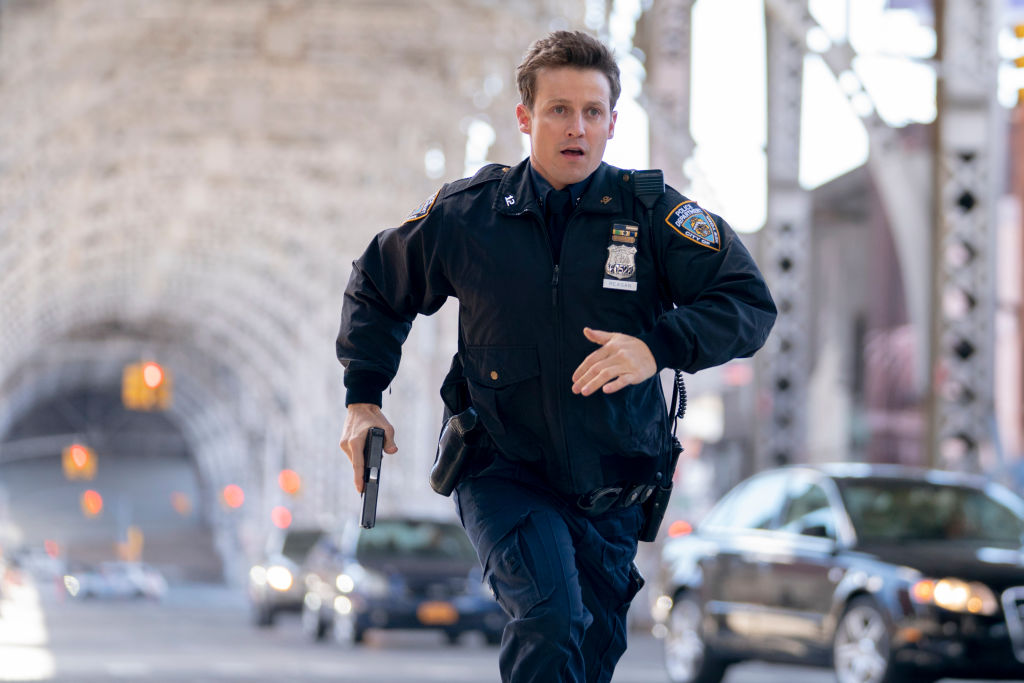 The cast also has to do some police training to properly do their roles. They get help from someone who has done the job in real life.
"We have an incredible technical advisor on the show who was a detective with the NYPD for 24 years," Estes told Men's Journal. "He did homicide, and has seen it and done it all. I go to him for everything, and I just try to soak it all up."
He added, "For me as an actor, what helps me are the finer points, the small nuances and the things that give insight into the mentality and the emotional content of the work, of the job, of being a police officer."
Estes also talked about what he had to learn to properly play an officer. "I mean, you learn to come in and control an isolated situation with other human beings for your safety and for their safety," he said. "You learn to deal with people and the roughest elements of society in a way that nobody else really does. That's why I think when you look at somebody who's a cop or military personnel not in uniform, you can just feel it."
Estes and other actors practiced on a shooting range together
Handling dangerous situations isn't the only thing Estes had to get down. Jamie Reagan is often carrying a firearm and sometimes he has to use it.
First, Estes had to train with his co-stars. "Our producer, James Nuciforo, who is the unsung hero of our show, took Marisa [Ramirez], Will [Estes] and I to a shooting range," Vanessa Ray revealed to Long Island Weekly. "It was the first time I ever shot a gun since I didn't really grow up with guns."
Will Estes had to do a lot of preparation to play his Blue Bloods role from going to a gun range to learning how to handle situations. He has done some dangerous stunts but also gets help from a stuntperson.
Read more: 'Blue Bloods': Does Donnie Wahlberg Do His Own Stunts on the Show?
Check out The Cheat Sheet on Facebook!