'Blue Bloods': Donnie Wahlberg Answers If Danny Reagan Will Ever Perform Music and Teases a Possible Guest Star
Donnie Wahlberg was busy touring as a member of the music group, New Kids On The Block long before playing Danny Reagan on Blue Bloods. He is still touring and doesn't forget his music roots. The show has acknowledged it through references and musical guest stars.
Showbiz Cheat Sheet talked to Wahlberg on Dec. 4, 2019. This is what he said about Danny Reagan taking the stage and if there will be more musical guest stars.
'Blue Bloods' has referenced Donnie Wahlberg's music career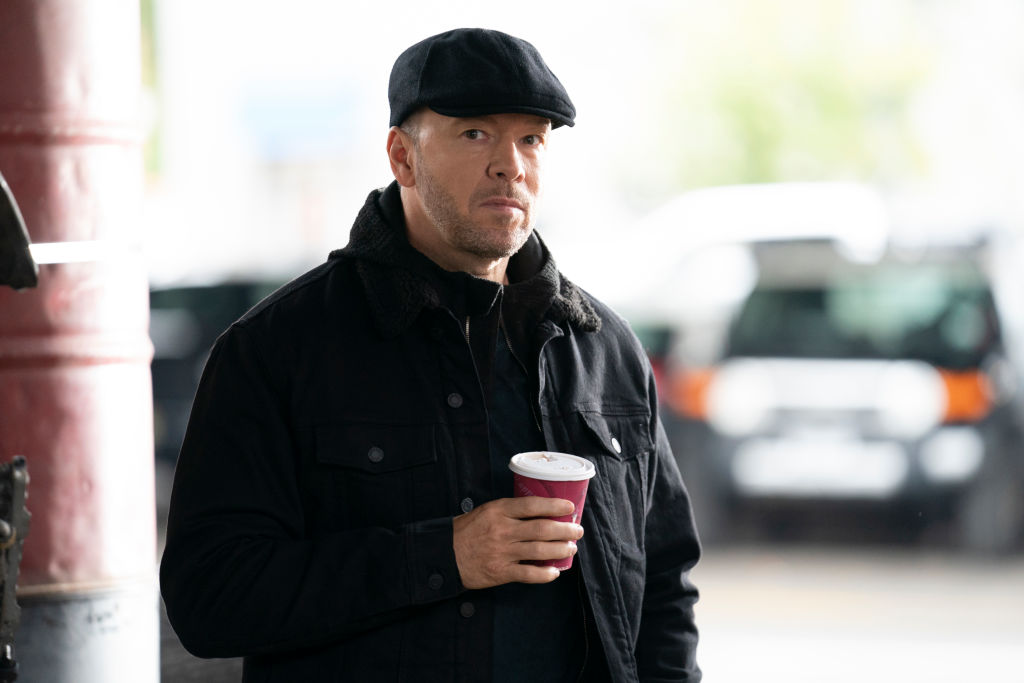 Danny might be very different from who Wahlberg is in real life. But there is one way their paths cross.
In the Blue Bloods episode, "The Price You Pay" the detective and his partner, Maria Baez (Marisa Ramirez) are working on a case that involves rapper Cameron Gooding (Leon) again. That's because his good friend was murdered.
The partners manage to find his murderer and save Cameron. The rapper was so thankful and made them an offer. "You two are going out with me so I can thank you in front of everybody," he said. That meant having them go on stage and perform with him since Danny knows all the words.
"We appreciate that but we can't. We have paperwork to do," said Danny. The actor talked about filming that episode.
Wahlberg did a few takes where Danny does take the stage
Danny turns down Cameron Gooding's offer to take the stage with him. However, fans could have seen a different ending.
"I did about four takes in that episode where I actually ran out onto the stage," Wahlberg told Showbiz Cheat Sheet. "They just didn't use it in post-production, but I definitely did it. It was my choice to do it."
He said that he's a fan of references to his music career being in the show. "The first season I snuck a New Kids On The Block [song] title in every episode," said the actor.
"So I would tell, like Bridget [Moynahan]'s character, 'Hey, hang tough' and 'Call It What You Want,' 'Step by Step,'" explained Wahlberg. "I was speaking in song titles pretty much every episode and nobody was really catching it because of the way I did it. But my music fans and the [NKOTB] fans definitely were catching it. And every week they would hashtag whatever the song title was. It would usually end up trending on Twitter. I love it."
Joey McIntyre might be on the show
Song titles aren't the only New Kids On The Block references in the show. Wahlberg talked about one person from the group who has made an appearance.
"And something else people don't know is Jordan Knight was a background performer on Blue Bloods once," he said. "He was a bad guy in the background being handcuffed."
There might be another member who will be in the show. "But I'm pushing hard for Joey McIntyre to do it, guest star coming up soon. So we're working on that."
Fans will have to wait and see if it'll ever happen. Sadly, they could have seen Danny take the stage but that is on the cutting room floor.