'Blue Bloods': Eric B. Is Reportedly Scared for His Future on the Show After Arrest
Eric B. born Eric Barrier is one of the newest guest stars on Blue Bloods. He recently made his debut on the show and his character had a special moment with Danny Reagan (Donnie Wahlberg.)
Barrier got arrested not long after the episode aired. Find out what happened with his arrest, and how he is reportedly scared for his future on the show.
Eric B. appeared on 'Blue Bloods' as a retired detective returning to the job
The hip-hop legend Eric B. of Eric B. & Rakim recently made his debut on Blue Bloods. He appeared as Mike Gee in the episode "Another Look."
The episode starts with Danny spotting Mike in the police precinct. This is surprising given he previously retired.
"I retired from retirement. I'm back baby," Mike told Danny. He then said, "I might put another 20 in and be a lifer like you." This had Danny talking about retiring one day himself.
"Not for nothin' but I could see myself putting in my papers sometime soon," he said. But Mike claimed that civilian life wasn't for them. The episode ended with Danny finding out Mike actually returned because his son is sick. He did have one question for the formerly retired detective.
"What you said before about missing the job and not feeling complete without the shield…true or false?" he asked. "It's true," Mike answered and Danny said, "I figured."
It's unknown if we'll see Mike again. There are currently no more Blue Bloods episodes listed on the actor's IMDb page.
He was arrested for failing to appear in court
Barrier was arrested for failing to appear in court 17 years ago for sentencing for an assault conviction, according to NJ.com. He was kept at Bergen County Jail since Oct. 28 then was released on bail on Nov. 12.
Superior Court Judge James Guida told Barrier in court, "I am convinced you are not a flight risk or danger to the community." Records show that he pleaded guilty to aggravated assault and resisting arrest/eluding on Jan. 28, 2002. This is related to an incident that occurred in Ridgefield Park about a year before.
His attorney, Patrick Toscano mentioned the rapper's previous attorney, Paul Bergrin of Nutley was a reason for him missing the court date. "Mr. Bergrin told Mr. Barrier that his case was 'dismissed' because he was accepted into PTI (pre-trial intervention)," Toscano wrote in a letter.
It also read, "When Mr. Barrier asked Mr. Bergrin if he was sure of that, Mr. Bergrin advised him that he definitely did not need to appear, and that Mr. Bergrin would be in court on that date to handle everything for him." Bergrin is currently serving six life sentences after being convicted for murder, cocaine trafficking, and racketeering.
Toscano also talked about how Barrier is worried about how this arrest will affect his new acting career.
He is reportedly scared about his future on the show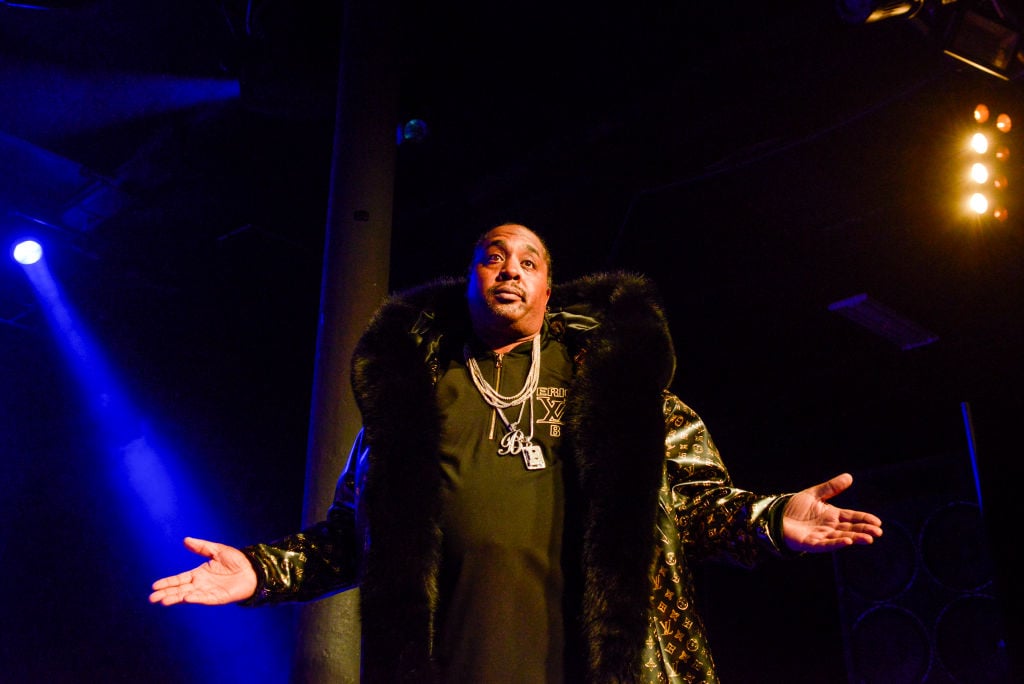 Will the actor appear on the show again after his arrest? A recent report claims that he isn't quite sure himself.
NJ.com reports Barrier is terrified for his future on Blue Bloods. His attorney, Patrick Toscano said Barrier "was literally at wits end and overcome with anxiety" because of his new role on the show.
Barrier has a court date next week, which is the same day he is set to appear in Delaware for his next Eric B & Rakim show, according to Page Six.