'Blue Bloods': Is Mayor Chase Interested in a Romantic Relationship with Erin? His Body Language Might Be Telling on Him
In a recent episode of "Blue Bloods," Mayor Peter Chase is trying to convince Erin Reagan to run for district attorney. Chase says he's not interested in Erin romantically, but we don't think he's being truthful. Here's why.
Mayor Chase wants Erin Reagan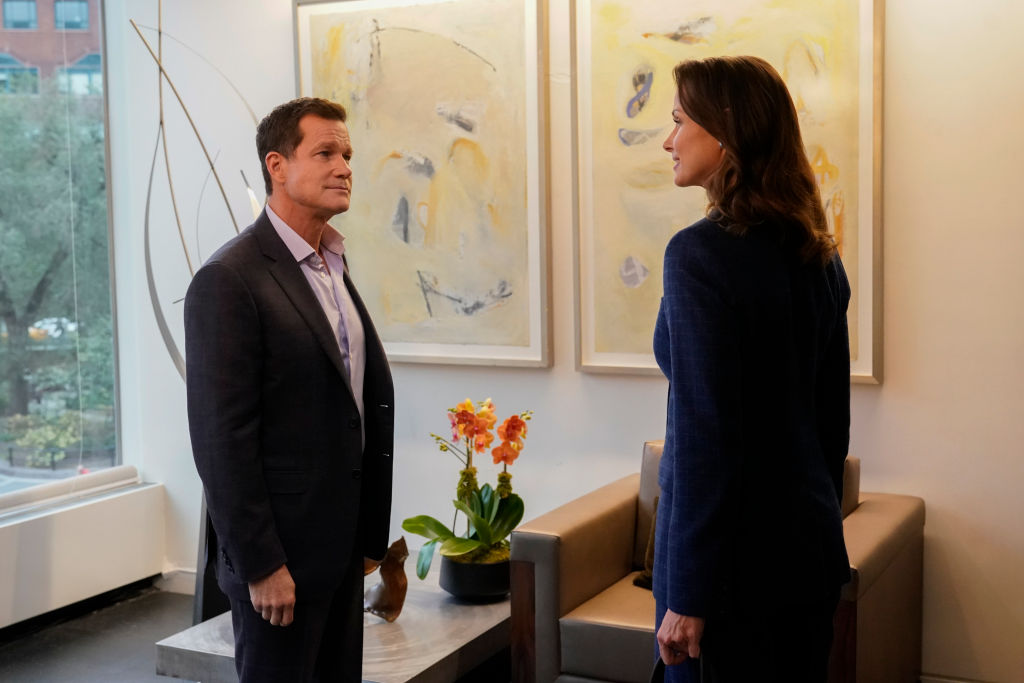 Mayor Chase wants Erin to run for district attorney. He's so convinced she's the right person for the job that he had his staff do extensive research on her. He also asked two other people to run, but he told Erin she's the one he really wants. However, we think there's more to his interest in her as district attorney.
Mayor Chase's staff member doesn't think Erin should move forward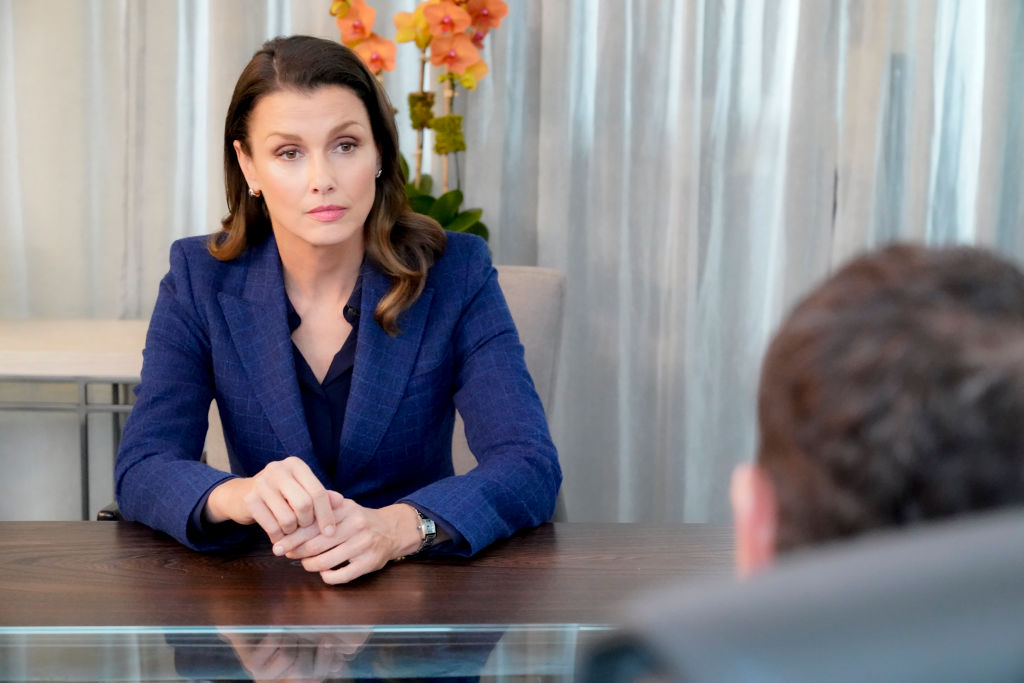 Chase asks Erin to meet with Sam Terhune (Leroy McClain), a member of his staff, so she can talk to him about a potential run for district attorney. The mayor asks her to "have the coffee, hear him out, share your concerns." When Erin meets Sam, she makes it clear she hasn't made a decision. Sam jokingly responds, "It's been a day, I hope not."
Erin asks Sam for his honest advice. Sam is upfront with her, saying, I'm a car guy. Family and friends–they come to me when it's that time. One thing I tell them: never buy the first year of a new model's production." Erin chimes in, and says she already has a car she likes (her current job). Then Sam continues, saying, "Wait at least until the second cycle. You got a good job and one you excel in. Peter Chase as mayor is still a month and a half from the showroom floor. You'd be buying something no one's even had a chance to drive around the block."  
Mayor Chase makes a strange statement—and his body language is even stranger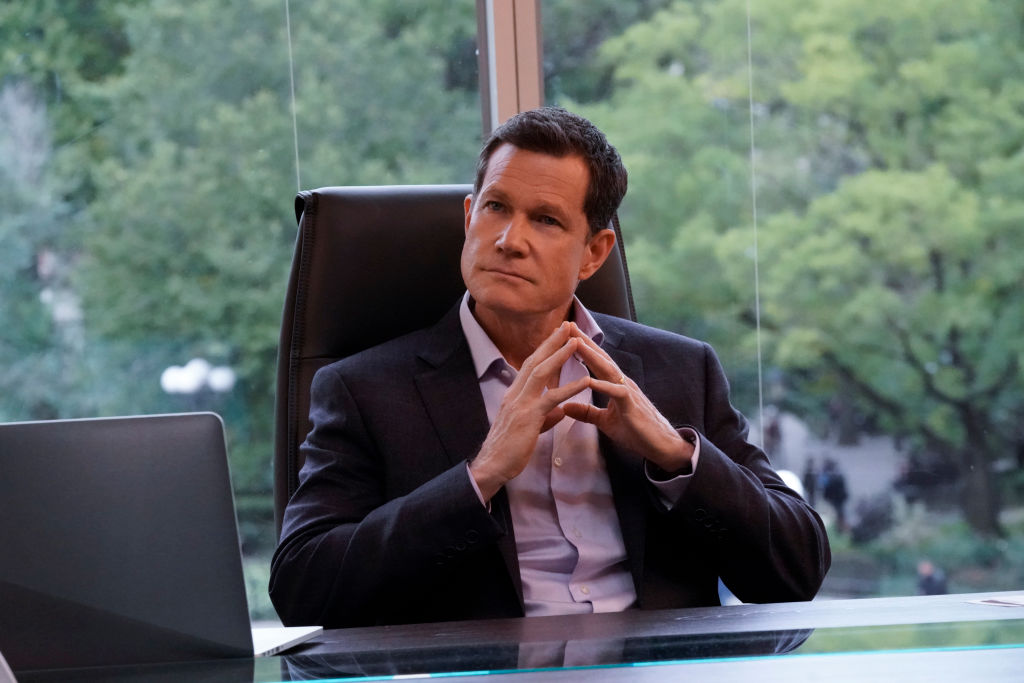 In another scene, the mayor drops by Erin's office announced. He claims he "really was in the neighborhood." Yeah, sure, we believe that. Even Erin's assistant has this look on her face that seems to say, "What's he doing here?" After a few pleasantries, Chase tells Erin he is a happily married man. He takes out a family photo and says, "My wife Vanessa and my boys Gavin and Julian. Second wife; married 15 years. I made all my mistakes the first time around." His statement seems random. Erin and the mayor weren't even talking about relationships or marriage when he decided to share information about his personal life.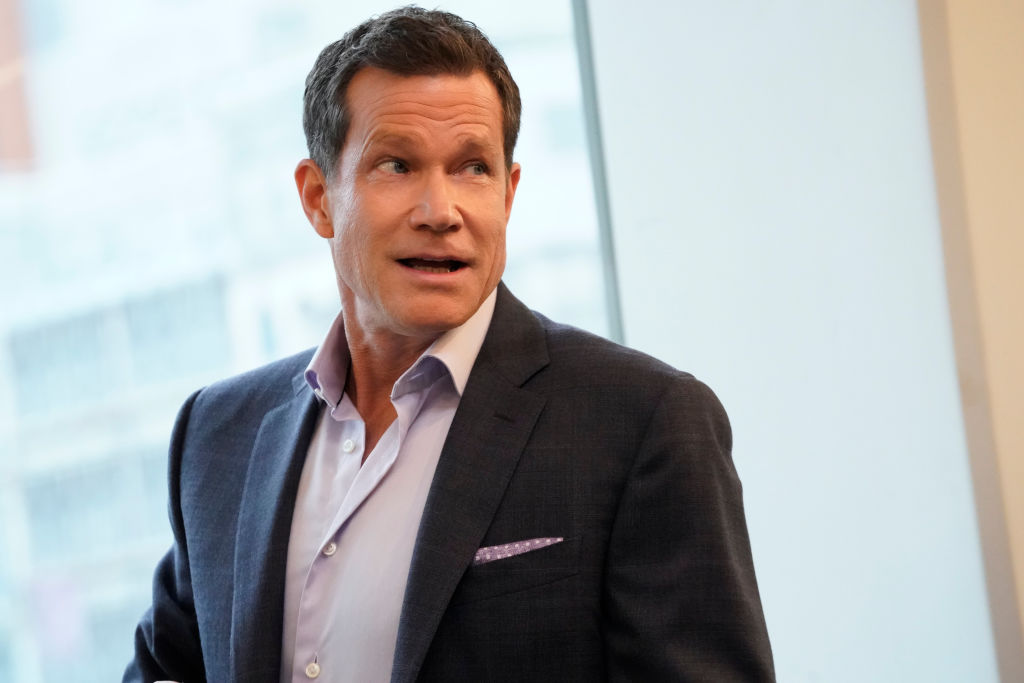 After Erin says he has a beautiful family she asks Chase why he's telling her all this. He then tells Erin his interest in her is professional and there will never be anything more between them. "It's important in this climate to get that out in the open. Plus, it's the truth," he says. Although Erin says she believes him, we don't. Chase is clearly nervous when he's telling her this. If you look closely, you can see that he's playing with his hands after he says he's telling the truth. At one point, he tucks his thumbs (which are shaking) under his fingers. What is he so nervous about? Perhaps Chase is lying about his true intentions and he's becoming anxious about it.
In his column for "Psychology Today," former FBI agent Joe Navarro says tucking your thumbs under your fingers is a sign of stress:
You may not have noticed, but when you feel strong and confident, the space between your fingers grows making your hands more territorial. When you feel insecure, that space disappears—in fact, you may find yourself tucking your thumbs under your fingers when under a lot of stress.
We predict Chase will try to put the moves on Erin. We think he wants more from her than a purely professional relationship.
Read more: 'Blue Bloods': What They Do With Leftovers from Reagan Family Dinners
Check out Showbiz Cheat Sheet on Facebook!