'Blue Bloods' Fans Couldn't Stop Talking About How This 1 Character Hates Jack Boyle
Erin Reagan (Bridget Moynahan) has a complicated relationship with Jack Boyle (Peter Hermann) on Blue Bloods. They have their issues given they're divorced, but they also have a lot in common given their work as lawyers.
Jack made his first appearance in season 10. There is one character that isn't a fan of him and fans had a lot to say about it. Find out what happened and their reactions to the episode.
Erin Reagan and Jack Boyle used to be together
Erin and Jack used to be married and are the parents of Nicky (Sami Gayle.) They sometimes still cross paths because of work.
Last season Jack appeared in the episode, "Ripple Effect." She talked about one reason why things didn't work between them with Eddie (Vanessa Ray.)
"We got along great when we were both in the D.A.'s office," Erin told her. "We couldn't get enough of each other. But then when he became a defense attorney we never saw each other and it just went south from there."
The former couple then got into an argument because Jack brought her a case. He didn't mention that it involved a woman that he dated. Erin accused him of using her to get points with another woman.
"The only woman I tried to make points with is you," Jack told her. "But it is impossible to live up to your expectations. And that's the Reagan way, you raise the bar so high that absolutely nobody can live up to it."
The episode ended with them on better terms. Now Jack is back for season 10 with another case.
Jack returned to have Erin review an old case
Jack appeared in the episode, "Higher Standards." He was there to give Erin some tough news.
"I joined a charity that takes on innocence cases. And I'm representing a client that's been in prison for five years and Erin, he didn't do it," Jack told her. "He was put away for murder based largely on an eyewitness account and the witness recanted, and the detective who handled the case let's just say this wasn't his first questionable conviction."
Erin asked Jack why he is coming to her with this. "Because you're the one who put him away," he answered. This led to Erin taking on the case and that meant turning to Anthony (Steve Schirripa.)
Fans noticed how much Anthony hates Jack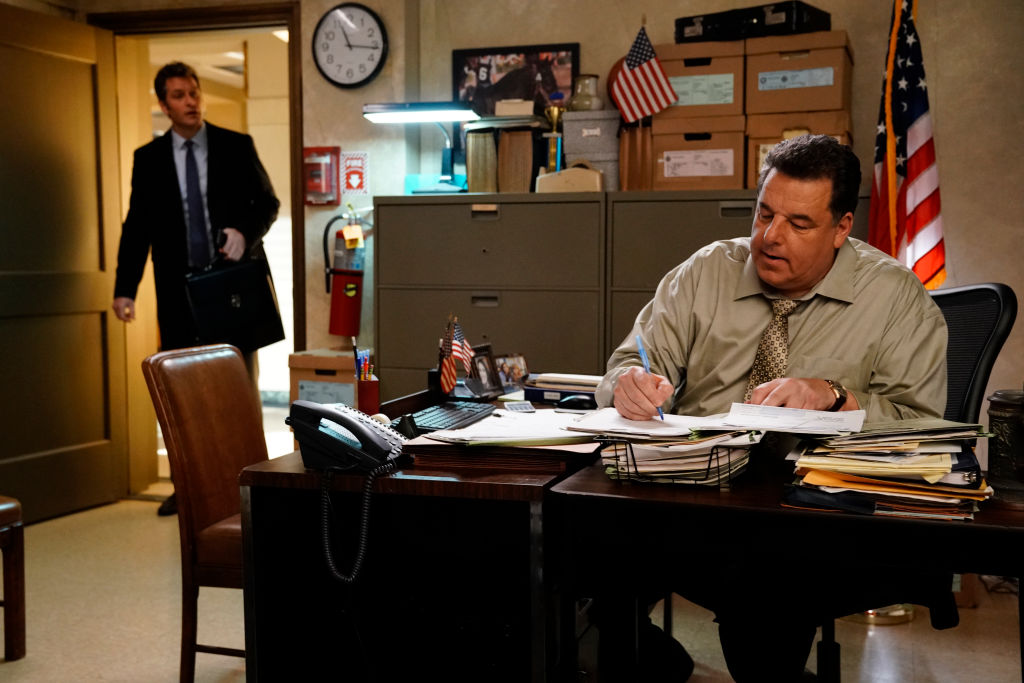 "I shouldn't known," Anthony told Erin when she revealed Jack gave her the case. "Every time this guy comes around there's trouble, every time."
When she said that she can't hand off the case without knowing if she wrongly sent someone away, he answered, "And he knows that which is why he goes to you instead of the proper channels."
Anthony said he isn't against lecturing her on Jack while helping her with the case. He said, "And you know what I need to find out? Why you give Jack the benefit of the doubt every single time he comes to your door." Fans were cheering him on during the episode on Twitter.
In the end, it was a good thing that Jack paid Erin a visit. But only time will tell if Anthony's feelings about him will ever change. Some fans are Team Jack, but there is a good amount that are Team Anthony.