'Blue Bloods' Fans Respond to Season 10 Premiere Date Announcement Still Angry About Jamko Wedding
Season 9 left a lot of Blue Bloods wanting more. That's because the finale ended with the Jamko wedding, but we didn't get to see Jamie Reagan (Will Estes) and Eddie Janko (Vanessa Ray) exchange vows.
Season 10's premiere date has been announced and the fan responses show that fans are still angry about the finale. What did the cast say about the controversial choice? What are the fans saying now? Here is everything you need to know.
It's been announced that Season 10 will premiere on Sept. 27
The show's official Twitter account revealed that Season 10 will premiere on Friday, Sept. 27. Season 10 was previously announced making note that Tom Selleck signed on to play Frank Reagan for another year.
He talked about why his deal is only for one more year. "Well, let me say publicly, they didn't offer me a two-year deal, and I don't know why," the star told Deadline. "I signed up for a year because that's what they were offering. I love the show. Don't tell CBS that because I got to be a good negotiator."
Season 9 left off with Jamie and Eddie getting married. It's unknown what will happen in Season 10 besides the show reaching its 200th episode. Fans are still reeling from the finale and responded to the premiere date announcement angrily.
The wedding might not have been shown because of high expectations
Blue Bloods fans made it very clear that they were looking forward to the wedding. That might have had a hand into why it wasn't really shown.
Will Estes first defended the episode in an interview with TV Line. "We already did the vows at the dinner table…. But I'm grasping at straws. I got nothing," he admitted.
The actor then talked about the value of not seeing something on the screen. "You know how Hitchcock taught us that the monster you don't see is the scariest? Maybe the wedding you don't see is the most beautiful?"
He did leave a little hope for fans who wanted more. "Anything is possible…," he said when it came to Season 10. "I haven't foreseen or heard that, but if you write the right letter to the right CBS executive… it could probably move mountains!"
Fans want more of the Jamko wedding in Season 10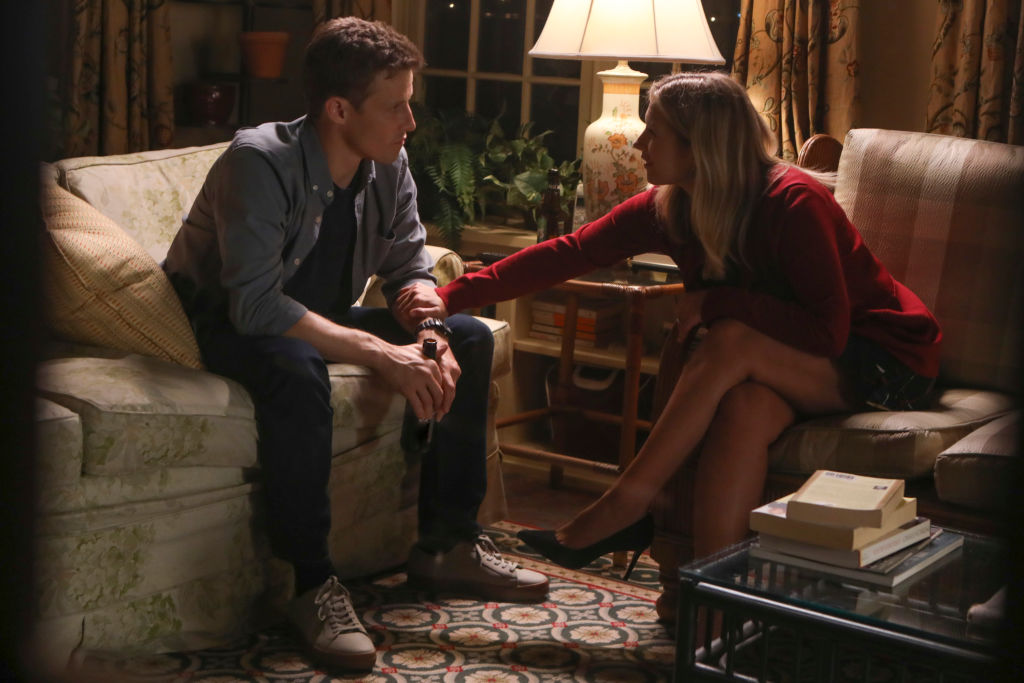 It doesn't seem like fans are over not getting wedding vows because they responded to the show's tweet demanding more of the ceremony.
One fan tweeted, "sis show us that wedding we didn't get." Another fan suggested, "Please use the season 10 premiere and landmark 200th episode to fix the huge mess you made of the season 9 finale a large part of your audience still feels conned let down and lied to no more bait and switch otherwise you'll lose us for good make it right." A third fan tweeted, "september 27th. the day you try to redeem yourselves from the sh*tshow that was the season 9 finale."
Chances are fans won't know if the show will return with more of the wedding until closer to the premiere date. Still fans are making their desires known on social media.