'Blue Bloods': Frank Is Asked to Let One of His Close Employees Go and Fans Aren't Having It
Season 10 of Blue Bloods got a new actor with Dylan Walsh joining the cast. The Nip/Tuck star plays Peter Chase, who has just been elected mayor. He previously made his debut and now he'll be back to ask Frank (Tom Selleck) to let one of his employees go. Find out which one and more.
Mayor Peter Chase is a new character on 'Blue Bloods'
Walsh made his first appearance in the episode, "Friends in Higher Places." Peter Chase called Erin Reagan (Bridget Moynahan) into his office asking her to run for District Attorney.
"I don't like your boss' bent," he told her. "He thinks accused criminals and their victims both have equal rights. They don't have equal rights."
Erin responded to this with, "They are both protected under the law." Peter said, "Yes, and rightly so. But he gets lost in the weeds." He thinks the office doesn't support the people or "the customer" and Erin would be the better choice because of this.
It's a lot to consider and Erin turns to multiple people for advice. One person told her she should wait to see what kind of mayor Peter would be before joining him politically. Her father, Frank found out about it and talked to her.
The episode ended with Erin telling Peter that she hasn't made a decision and will wait until after he's sworn in to make it. He left things off by telling her, "The people I believe in, I don't pave the way. I throw in as many obstacles as I can in the way. See if they got what I think they do."
A new promo shows the mayor asking Frank to let Garrett go
A promo was released showing one of the upcoming stories of the new episode. This time Frank gets called in to meet the mayor-elect.
"I want to take this city back and your guys are my marines," said Peter. "I want you to make a personnel change."
Frank is seen walking into his office to find Garrett Moore (Gregory Jbara.) They then sit down to talk. "The mayor-elect, he asked me to replace you," Frank tells him. We see Garrett's face fall with this news.
Chances are Garrett and Peter's point of views don't align and that's why he wants him out. However, Frank is known for backing up his people so this might not go the way the politician would like. Fans are already voicing their opinions about it.
Fans don't want Garrett to be fired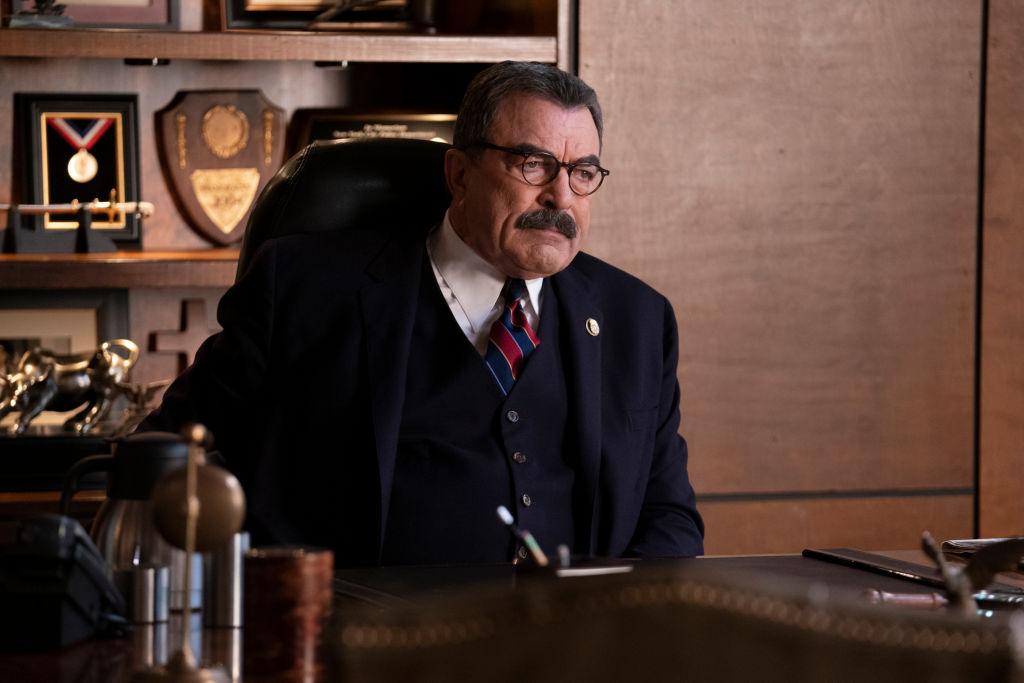 Blue Bloods aren't scared to show how they feel. So it's not a surprise that many of them are sharing their opinions in the replies of the new promo.
"I hope he changes his mind about doing that," one fan tweeted. Other fans are sharing their theories around the new character.
"That mayor has his eye on Erin for more than one reason! I'm callin it!" another fan tweeted. Someone else tweeted, "They had better not replace @GregoryJbara on @BlueBloods_CBS !! He's another on the MVP's on that show. The heck with that new mayor."
It's unclear if this meeting between the mayor-elect and Frank has anything to do with him wanting Erin to campaign for office. We will have to wait to find out. Blue Bloods airs on Fridays at 10/9 CDT.