'Blue Bloods': Frank Reagan and Mayor Chase's Differences Will Pop up Again in Upcoming Episode
Frank Reagan (Tom Selleck) is often defending the police department on Blue Bloods. However, he will be defending a community in an upcoming episode against Mayor Peter Chase (Dylan Walsh.) Find out more about the upcoming episode and everything the new character has done so far.
Mayor Peter Chase tried to push out one of Frank's employees
Chase and Frank got off on a bad foot. That's because the mayor-elect called the police commissioner into his office making a big decision about his office.
"I want you to make a personnel change," the mayor-elect told the police commissioner. "I have a couple of recommendations for your new DCPI."
That meant he wanted Garrett Moore (Gregory Jbara) out. Frank did try to defend him in their meeting.
"Garrett Moore is supremely fit for the job," he said. Chase responded with, "He's smart, quick on his feet, well-liked by the press and all the city agencies." He then said, "He needs to be liked. He basks in being liked. He's a labrador retriever and you're gonna need a pitbull."
Garrett almost did leave because he was suspiciously offered another job. However, Frank told him about the mayor's plan and figured out a way to keep him.
The mayor also tried to get Erin on his side
Frank isn't the only Reagan the mayor met. He first called Erin (Bridget Moynahan) into his office to make her a big offer in the episode, "Friends in Higher Places."
"I don't like your boss' bent," he told her. "He thinks accused criminals and their victims both have equal rights. They don't have equal rights." She disagreed with this but then Chase asked her to run for District Attorney.
This is Erin's dream job, but she talked to multiple people before making a decision. One person told her to wait to see what kind of mayor Chase will be before joining him publicly. The episode ended with her telling him she planned to wait.
Frank will confront the mayor about his new law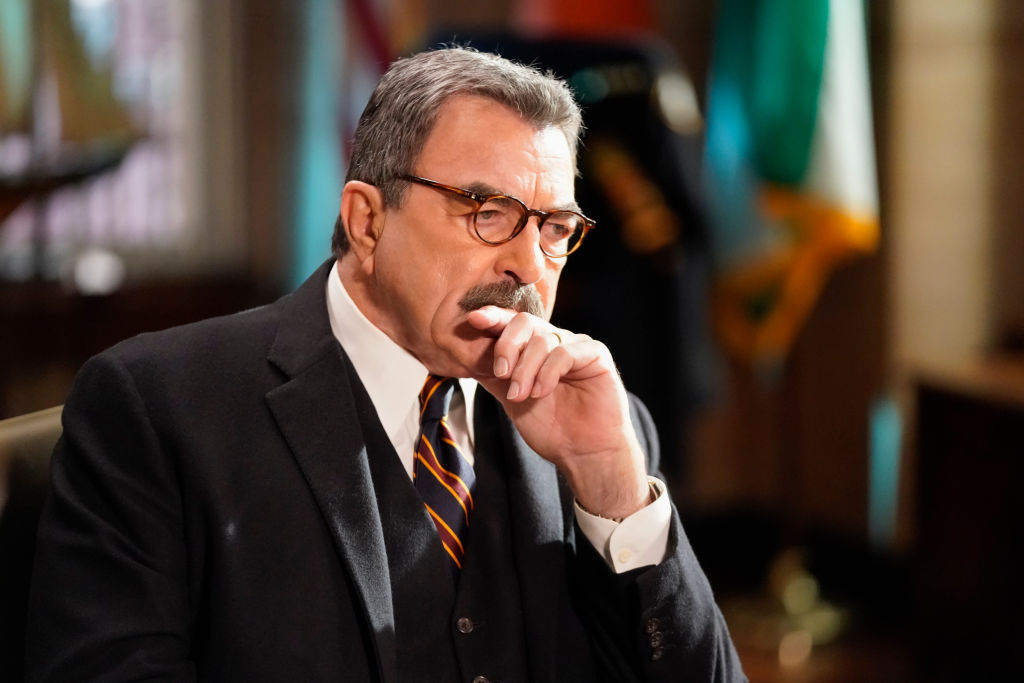 Blue Bloods is returning on Jan. 3, 2020 with an episode called "Careful What You Wish For." According to TV Insider, Frank will have to confront Mayor Chase in it again.
That's because Chase will make a new law that will somehow affect the homeless community. Frank will defend the community against it.
It should be interesting to see how their past will come into play. Chase already didn't get what he wanted by Frank keeping Garrett. Will the mayor feel like Frank owes him and therefore should go along with this new plan? Either way, we know Frank isn't the type to back down from doing what he believes is right.
The episode will also show Danny (Donnie Wahlberg) and Baez (Maria Ramirez) investigating a series of robberies of ambulances. A perp is found not guilty and Erin tries to put him away. Jamie (Will Estes) and Eddie (Vanessa Ray) will talk about his student loans.