'Blue Bloods': Erin Considers a Big Career Move While Danny and Henry Clash
"Blue Bloods" season 10, episode eight, shows another family clash and a major decision. Here's everything Showbiz Cheat Sheet knows about this week's "Blue Bloods" episode. Henry and Danny clash During 'Blue Bloods' season 10, episode eight, titled "Friends in High Places," Henry and Danny don't agree on an issue. Their difference in opinion occurs …
"Blue Bloods" season 10, episode eight, shows another family clash and a major decision. Here's everything Showbiz Cheat Sheet knows about this week's "Blue Bloods" episode.
Henry and Danny clash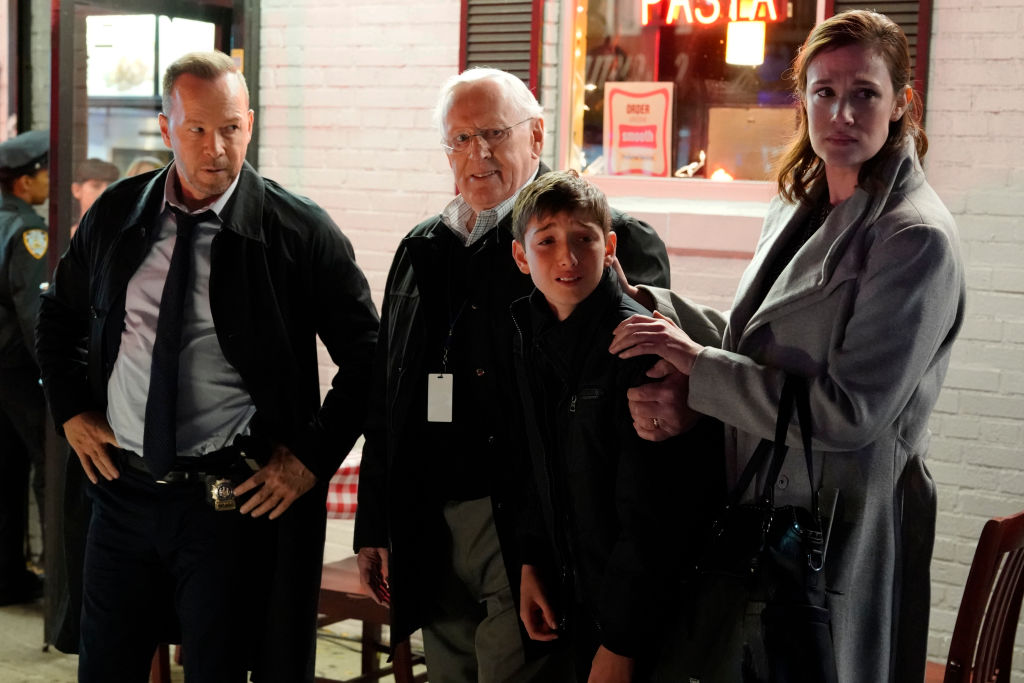 During 'Blue Bloods' season 10, episode eight, titled "Friends in High Places," Henry and Danny don't agree on an issue. Their difference in opinion occurs while Henry is working as an investigative consultant for child services. The case, which focuses on a man who is abusive toward his wife, causes tempers to flare. Will Henry and Danny eventually see eye-to-eye? It seems like most Reagan family differences are resolved by the end of the show, so it's safe to say Danny and Henry will eventually come to some compromise. However, they both have strong personalities, so it likely won't be easy for them to get to this point.
Erin might make a big career move
Erin has a big decision to make. In the teaser, she says she met with Mayor Chase (Dylan Walsh), and he wants her to run for the district attorney's office. Frank responds by saying if Erin becomes the district attorney, things will change. "It is definitely going to turn up the heat around here," says Frank. Since Erin is a Reagan, chances are pretty high she will get the job. We just wonder what things will be like around the Reagan dinner table if Erin moves forward and accepts the position.
We're also wondering what Mayor Chase has to gain from all this. Why does he want Erin to run for district attorney? Is it possible he's just trying to get closer to Frank, who happens to be the New York City police commissioner? Mayor Chase's enthusiasm might not be what it appears.
Jamie is suspicious of an investigation
Jamie becomes suspicious about an investigation focused on Eddie's partner, Kenneth Troy (Eric Troy Miller). We're not sure what the investigation is about, but we wonder if Kenneth will still be Eddie's partner after all the information is gathered.  
'Blue Bloods' season 10, episode 7 recap
It seems like differences among the Reagan family are becoming more common. This week, Henry and Danny clash; last week, it was Frank and Jamie. During "Blue Bloods" season 10, episode seven, titled "Higher Standards," Jamie and Frank are not on the same page. They have opposite points of view when it comes to how the public treats police officers. This clash in opinions comes after a group of teenagers pour water on two rookie cops.  
Frank and Jamie were also at odds during season eight, episode 20, titled "Your Six," Frank wanted Jamie to take the sergeant's test. He slipped the test into Jamie's bag while he wasn't looking, hoping he would apply for the position. However, Jamie gave the test to Eddie. Jamie told Frank that he wanted to make his own decisions instead of following the Reagan footsteps exactly.
Read more: 'Blue Bloods' Fans are Hoping for a Spinoff
Check out Showbiz Cheat Sheet on Facebook!