'Blue Bloods' Star, Bridget Moynahan Talks About What She Loves About Motherhood
Bridget Moynahan plays Erin Reagan who has the tough job of being the Bureau Chief for the Manhattan District Attorney's Office and a mother on Blue Bloods. The actress has talked about the differences between her fictional character and being a mother in real life. She also revealed what she loves most about motherhood.
Bridget Moynahan has a son with Tom Brady named John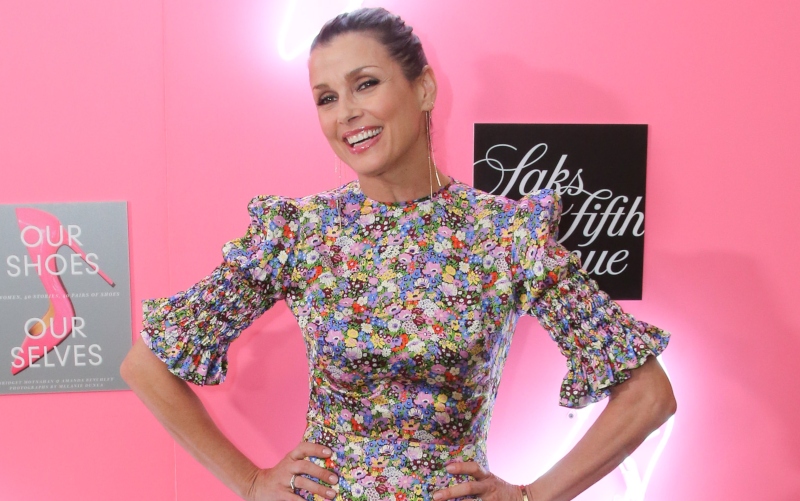 Bridget Moynahan and New England Patriots quarterback, Tom Brady used to date. They broke up in 2006 and Brady started dating Gisele Bündchen. Moynahan then found out she was expecting a baby.
Brady and Bündchen eventually got married in 2009, and Moynahan married Andrew Frankel in 2015. They now all co-parent their son, John (who's referred to as Jack) together.
"I understand that he has a mom, and I respect that. But to me, it's not like because somebody else delivered him, that's not my child — I feel it is, 100 percent," Bündchen told Vanity Fair.
It looks like the exes are on great terms now. Blue Bloods fans probably wonder if motherhood helps Moynahan with her TV show role.
She said being a mother in real life and her character on Blue Bloods are very different
Moynahan plays Erin Reagan, who has a daughter named Nicky (Sami Gayle) with her ex-husband on Blue Bloods. Fans might assume being a mother in real life helped prepare her for the role, but the actress said otherwise.
"Being [a] mother to a teenage son and a teenage daughter is [probably] two different beasts," explained Moynahan to Serendipity Social. "Being a mother to this particular woman is probably not [like parenting] your normal teenager."
She went on to talk to about Nicky with "She's very mature, in some ways, beyond her years. She's an extremely hard worker, so it's been a pleasure as an actor to see someone her age dedicate herself. It'll be nice if we can explore that dynamic more. Now that Nicky is in college, there are more opportunities to explore the things that she'll have to go through."
The two characters are very close and Nicky still comes back for weekly family dinners. The mother-daughter relationship is pretty special. Moynahan revealed what she loves about motherhood in real life.
Moynahan said being a mother makes her focus on what's more important
The actress has worked for many years in the entertainment industry. She said motherhood really changed her perspective.
"I think that one thing I love about being a mom is that it takes me outside of myself," Moynahan told Us Weekly. "Coming from a business of being a model and then an actress, it's a lot of being consumed with what you're doing or how you look, what your next step is. When you're a mom, you focus on what's more important."
In the end, Bridget Moynahan loves that motherhood keeps her focused on what's important. It also is very different from her Blue Bloods' character given they have very different kids.
Read more: Bridget Moynahan Reveals She Was Followed While Pregnant After Breakup with Tom Brady
Check out The Cheat Sheet on Facebook!