'Blue Bloods' Star, Tom Selleck Announces That He Will Be Releasing a Memoir
Tom Selleck is a TV icon given his roles. Now fans will get a closer look into his life and career because he's releasing a memoir. Find out what the memoir will cover and more about his career and personal life.
Tom Selleck is working on a memoir with Dey Street Books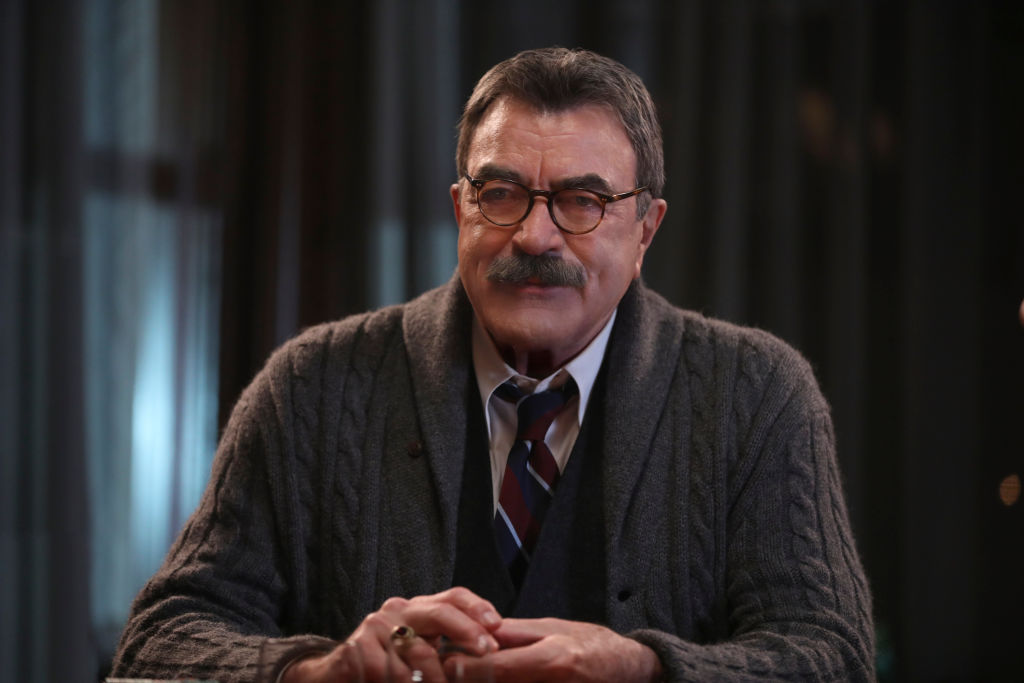 The actor signed a deal with with Dey Street Books, which is an imprint under HarperCollins Publishers. According to The Hollywood Reporter, there isn't a release date set for the memoir.
Selleck released a statement saying fans can expect stories from his career and his life "away from the camera." Dey Street also claimed in a statement that the book will cover the 74-year-old actor's time equivalent to a half-century in Hollywood "and of America."
His TV career includes Magnum P.I., Friends, and more
It's too soon to know what exactly will be covered in the memoir. However, the actor is known for a few popular roles in television.
Selleck got his start in a 1969 Western called Lancer. However, he didn't become a household name until he played Thomas Magnum on Magnum P.I. in 1980.
The funny thing is that the iconic role also kept Selleck from playing another one. George Lucas wanted Selleck to play Indiana Jones, but he was still contractually obligated to Magnum P.I. so he turned it down. He still went on to other popular roles.
The actor played Dr. Richard Burke who had a relationship with Monica Gellar (Courteney Cox) on Friends. He is now going strong by playing Frank Reagan on Blue Bloods. Hopefully, fans will get more behind-the-scenes stories to both of these roles.
He previously was on the board of directors for the National Rifle Association (NRA)
The actor stepped down from being on the board of directors for the National Rifle Association in 2018, according to USA Today. He joined the board in 2005 and would sometimes use his platform to show support of gun ownership.
He appeared in a print campaign in 1999 where he had a rifle over his shoulder with the words "Shooting teaches young people good things." The campaign was released a month after the massacre at Columbine High School.
Selleck's publicist, Annett Wolf claimed he stepped down due to his work schedule. She also released a statement saying, "He has nothing to do with policy" and "He's never been active on the board or anything the NRA engages in. He's almost always been a silent board member."
Selleck has been married to Jillie Mack for over 30 years
The memoir might give more insight into the actor's private life with his family. He has been married to Jillie Mack since 1987. The wedding was a private affair when Selleck was still on Magnum P.I.
He eventually took a break from acting to raise their daughter. They also lived on a ranch in California.
"I quit Magnum to have a family," the TV star told People. "It took a long time to get off the train, but I try very hard to have balance, and this ranch has helped me do that."
Tom Selleck certainly still has a strong fan base who will probably be looking forward to his memoir. It has yet to be announced when it will be released.
Read more: Will 'Blue Bloods' Star, Tom Selleck Ever Do a Guest Appearance on 'Magnum'?
Check out The Cheat Sheet on Facebook!