'Blue Bloods': Will There Be a Thanksgiving Episode?
"Blue Bloods" is known for its family dinners, but will there be a special Thanksgiving episode this year? Showbiz Cheat Sheet will tell you what to expect this week.
Vanessa Ray had a surprising reaction before filming her first dinner scene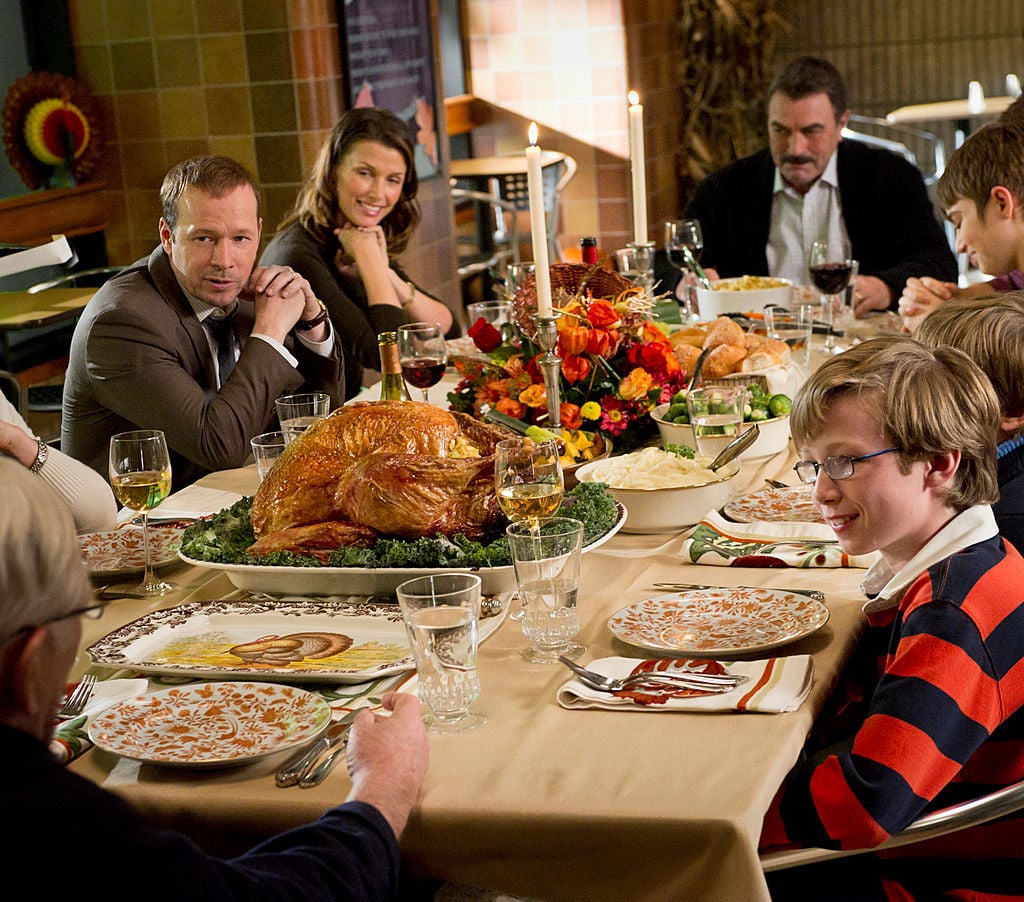 During an interview with "CBS Watch!" Vanessa Ray discussed how it was for her to shoot her first family dinner scene with the main cast members. The interviewer asked her if she had fun or if the experience was chaotic because there are so many cast members. Ray said she initially felt fear when she had to shoot those scenes. Here's how she described her first Reagan family dinner:
I feel like I had to learn how to act at those scenes from Eddie. That sounds crazy, but my first reaction being at those dinner table scenes with legends—people who've been in the business for so many years—was to be scared. I would walk in and my confidence level was shook, but what was on the page was never that. Eddie speaks her mind. When I came into my husband's family it was the same kind of thing, and having gone through it on the show, I was able to be more honest in my real life and not shy away from outspoken moments.
Will 'Blue Bloods' have a Thanksgiving episode?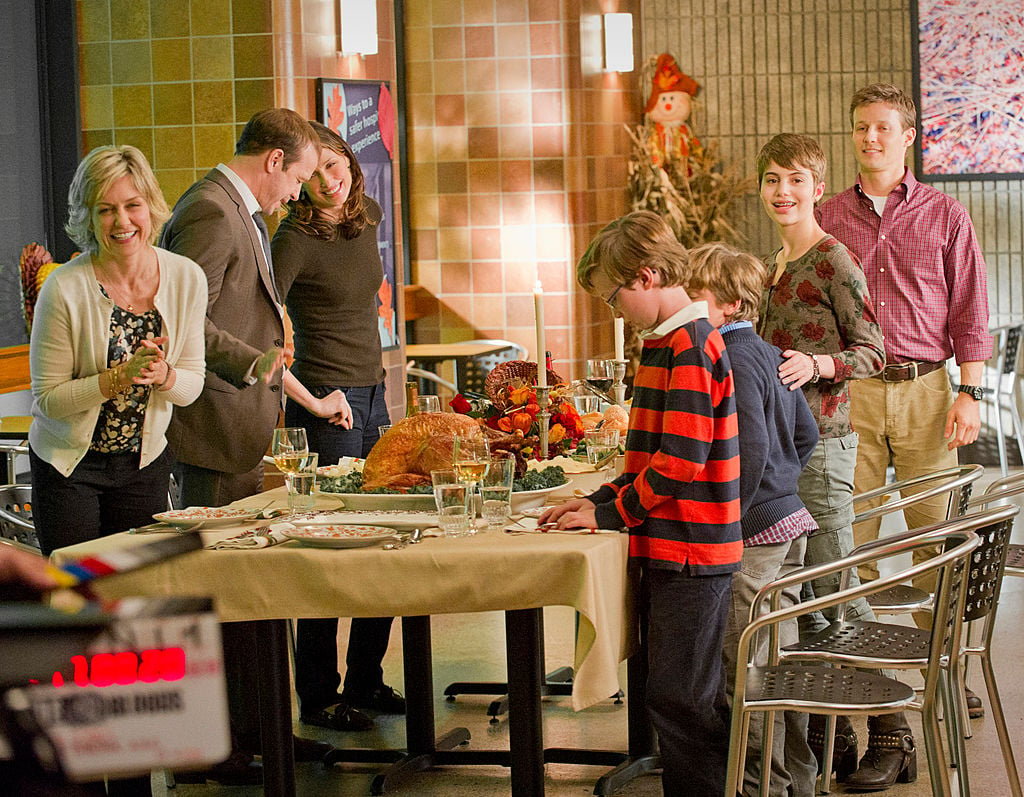 Sadly, there won't be a special Thanksgiving episode, according to "TV Insider." A regular Reagan family dinner will have to do. If you're longing for a Thanksgiving with the Reagans, you can re-watch season two, episode eight, titled "Thanksgiving." During this episode, Frank has a heart attack on Thanksgiving eve. Consequently, they must have their holiday dinner at the hospital. It's not a cheerful topic, but it does have a Thanksgiving theme.
What to expect this week on 'Blue Bloods'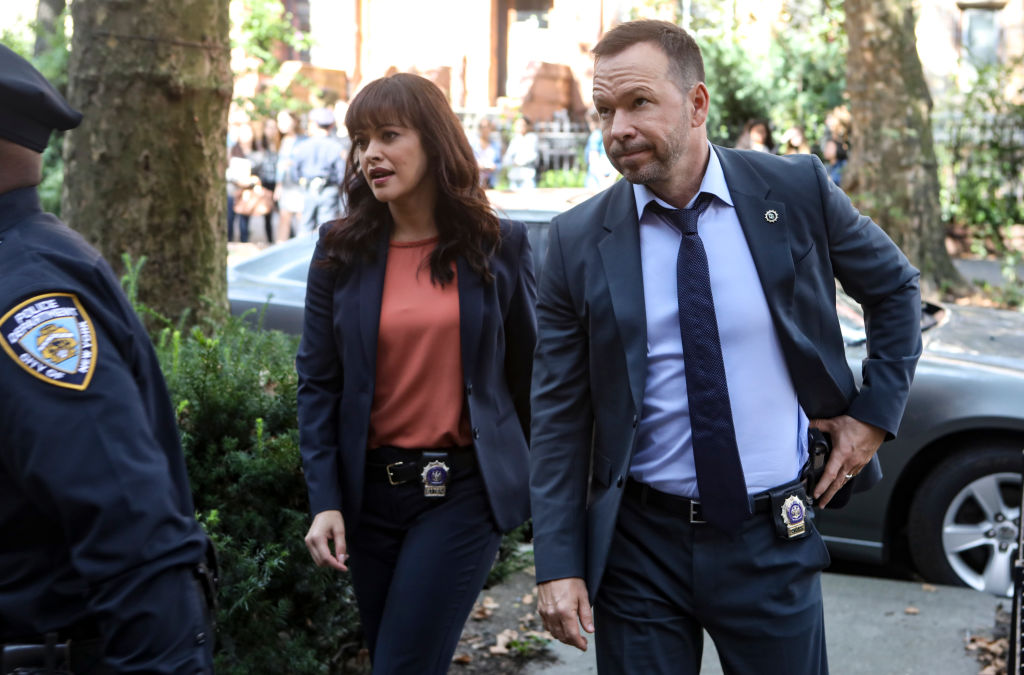 If you were hoping for a brand-new episode, you're out of luck. This week will be a rebroadcast from last season. Viewers will see a re-run of season nine, episode six, titled "Trust." During this episode, Eddie and her partner, Maya (Yasha Thompson), are at odds with Jamie after they decide not to get involved in an argument at a convenience store. Danny and Baez look into the mysterious death of a freshman at a fraternity party. Also, Frank has to fight a lawsuit after a sergeant says the NYPD is guilty of reverse racism and ageism.
What happened last week on 'Blue Bloods'
During "Blue Bloods" season 10, episode nine (titled "Grave Errors"), Mayor-elect Chase asked Frank Reagan to fire his right-hand man, Garrett (Gregory Jbara). Thankfully, Garrett was allowed to keep his job after Frank went against the mayor-elect's suggestion. Frank and Garrett met with Chase, making a case for letting him keep his job. Chase agreed to keep Garrett on board but reminded them that when he is mayor, they will be required to take his orders.
Read more: 'Blue Bloods': Is Mayor Chase Interested in a Romantic Relationship with Erin? His Body Language Might Be Telling on Him
Check out Showbiz Cheat Sheet on Facebook!