'Blue Bloods': Why Tom Selleck Said His First Dinner Scene Was Scary
One thing fans love about Blue Bloods is the family dinner scenes. They're the one consistent part of the show viewers look forward to. Although these scenes are interesting, Tom Selleck, who plays lead character Frank Reagan, said his very first Blue Bloods family dinner was a bit of a challenge. Here's why.
Why people love Blue Bloods family dinners so much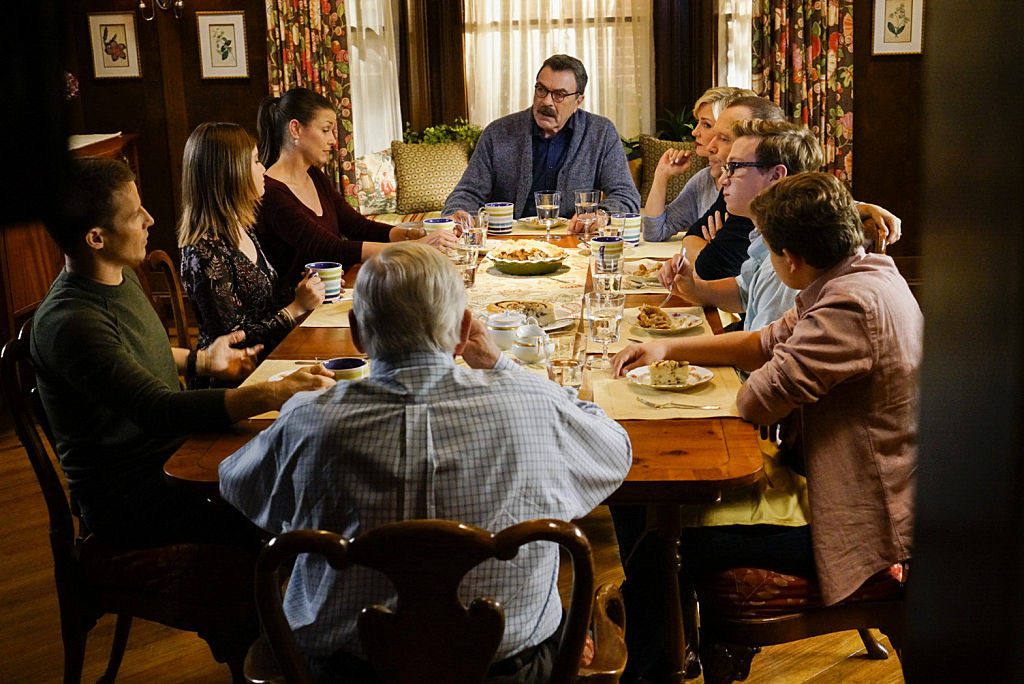 During an interview with CBS This Morning's Gail King, one question the host had for the cast is why fans love watching the Blue Bloods family dinners so much. "The family dinners, I'm always fascinated by that. When I was a kid, we always had dinner as a family, but people don't do that now. Do you think people like it so much because they do it and it resonates or because they don't do it and they want to?" asked King.
Selleck responded by saying he thinks it's a little bit of both. Audiences cling to the dinner scenes because it's something they wish they had and sometimes they are drawn to these scenes because it reminds them of what they used to do growing up. Here's what Selleck had to say: "I think both. I think some had it and don't anymore, and some never had it and wished they did. I think mostly our culture doesn't have that anymore," he said.
Why Tom Selleck's first Blue Bloods family dinner scene was scary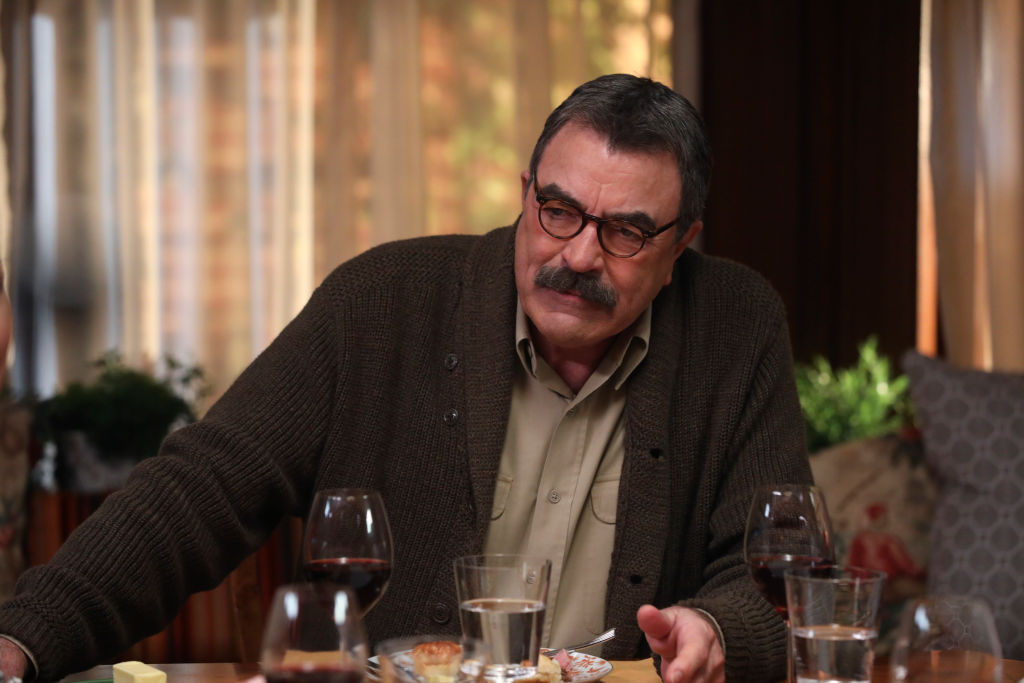 Although it doesn't seem that difficult to sit down with a group of people and eat dinner, Selleck told King that shooting the very first dinner scene with his cast mates was intimidating. At the time, the cast didn't know each other, so it was challenging. "That was a little scary because we had no relationship. We just kind of said 'How do you do?' and sat down to family dinner."
Blue Bloods encouraged some families to start eating dinner together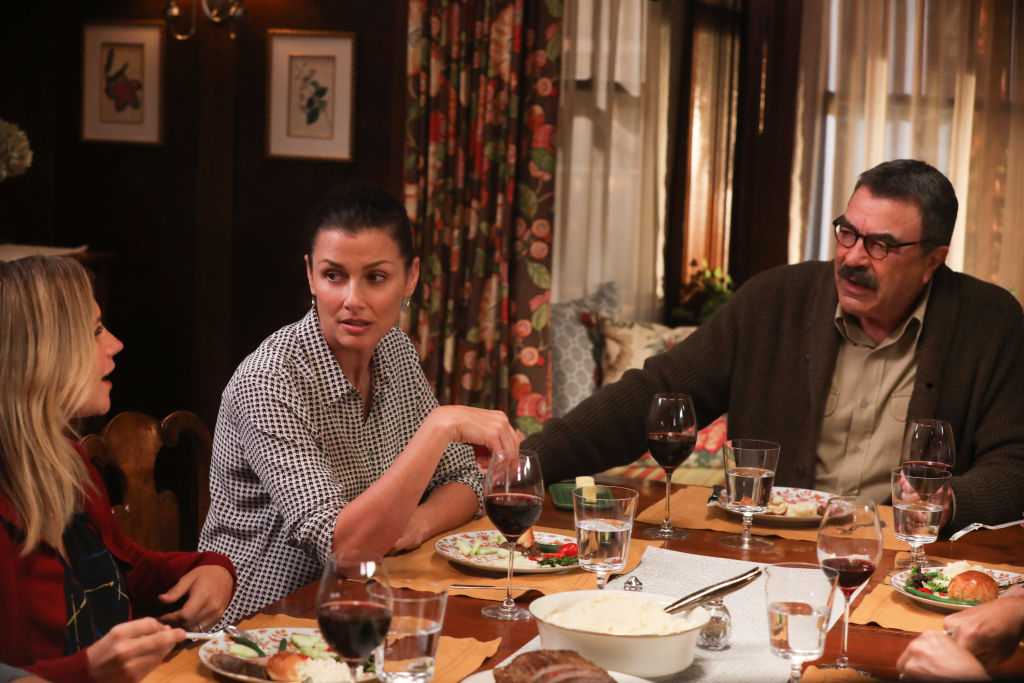 Bridget Moynihan, the actress who plays Erin Reagan, said Blue Bloods has encouraged some fans to start having their own family dinners. She told King all about it during her CBS This Morning interview alongside Selleck and Will Estes. "I've heard from a few people who have started having family dinner on Friday night so they can roll right into Blue Bloods. So they kind of make it an event," she said.
Selleck added that Reagan family dinners aren't a representation of the perfect family. "I should point out family dinners are not the Waltons. Our best ones, oddly enough, I think, are most emotional ones, when we fight," said Selleck. Furthermore, Selleck said the dinner scenes work so well because they don't merely rehash what happened earlier in the show. "They're not a recap of what has transpired on the show, because it's usually in the third act, but it provides the audience with a secret. They know what [the characters] have done and what we've been going through. So, when a subject comes up, they're holding a little bit of a private knowledge," said Selleck.
Read more: 'Blue Bloods': Why Tom Selleck Loves the Dinner Scenes
Check out The Cheat Sheet on Facebook!